CSUN's Provost Honored for His Work to Encourage Civic Engagement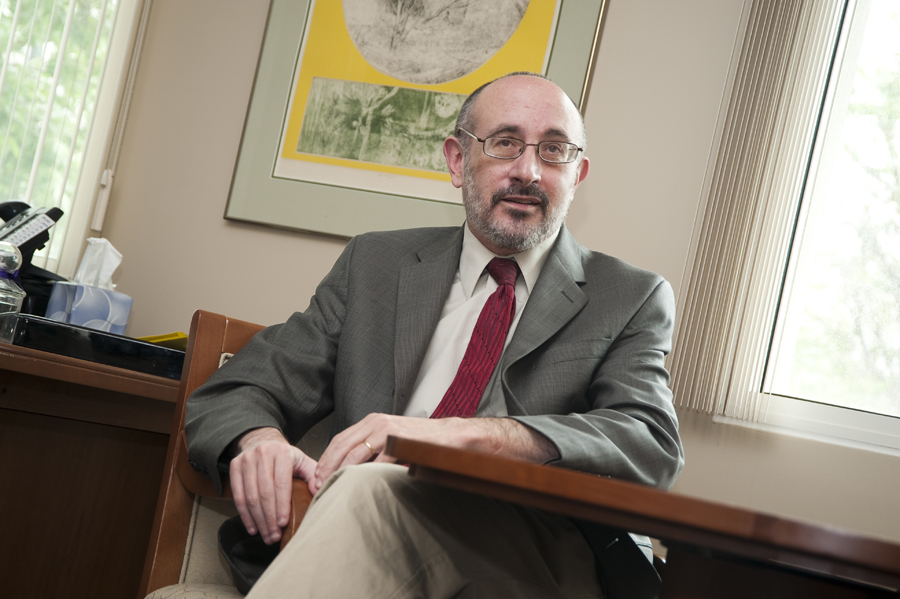 CSUN Provost Harry Hellenbrand
California State University, Northridge Provost Harry Hellenbrand last month was awarded one of higher education's highest honors — the William M. Plater Award for Leadership in Civic Engagement — from the American Association of State Colleges and Universities (AASCU), for a career spent building links between K-12 and higher education, fighting for student retention and encouraging diversity in academia.
This is the second honor Hellenbrand has received from a national higher education organization in the past few months. Earlier this year, he accepted a lifetime achievement award from the American Association of University Administrators for his "outstanding, long-term experience as an administrator in the field of higher education."
"It feels a little like they're writing my eulogy," Hellenbrand joked as he reflected on the honors.
Hellenbrand said that while he is the one being singled out, the true recognition belongs to those he works with at the university.
"As is the case with one of these things, somebody noted some exceptionalism in what you've done," he said. "But none of what was accomplished would have happened without a block of people doing the actual work."
In announcing AASCU's recipient of this year's William M. Plater Award, association officials said Hellenbrand "has exemplified the values of this award through his work as provost and vice president of academic affairs at California State University, Northridge. Hellenbrand's background reflects strengths in planning, K-12 linkages, retention efforts and a strong commitment to diversity."
The Plater Award is the first national award established specifically to honor chief academic officers for their leadership in higher education. The award is designed to recognize the critical role the chief academic officer plays in advancing the civic mission of a university or college campus through curricular reform, public advocacy, accountability for institutional citizenship, faculty development and recruitment, and partnerships with community organizations.
In her endorsement of Hellenbrand's nomination for the award, CSUN President Dianne F. Harrison called him "an extraordinary leader."
The nomination letter credited Hellenbrand as "the leading force in the CSUN academic-life renaissance during a time when most universities experienced extreme budget crisis." It cited his forte in using data and analytics to understand regional universities and get a better idea of who CSU students are.
"He encourages his faculty to use evidence to determine success of programs," the nomination letter said. "His analysis has paid off, and graduation rates have increased almost 33 percent since he became provost. He follows students past graduation; he has funded studies of their employment status and earnings. Harry has not turned away from metrics for measuring outcomes and accountability for CSUN or for the CSU. He calls for investment in youth and teacher-preparation programs. He has worked incessantly and passionately for the betterment of our campus, system and higher education."
Hellenbrand became CSUN's provost in August 2004. Previously, he served as dean and professor at the College of Liberal Arts at Cal Poly San Luis Obispo from 1998 to 2004; dean and professor at the College of Liberal Arts at the University of Minnesota, Duluth from 1994 to 1998; and chair of the Department of English at California State University, San Bernardino from 1982 to 1994.