Research Colloquium Focuses on 'Digital Media and Learning in a Dangerous Age'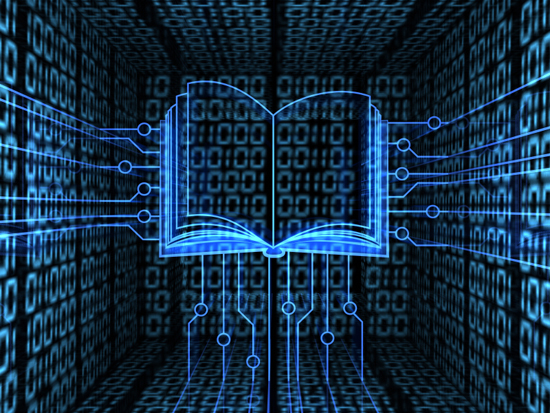 Complex issues such as inequality, immigration, wars and climate change are filling the news of media outlets. "Digital Media and Learning in a Dangerous Age," an upcoming CSUN talk given by James Paul Gee, Ph.D., will center around these issues and the ways technology can create positive and transformational change to address them.
The Michael D. Eisner College of Education will present Gee's talk during the second Annual Research Colloquium on Tuesday, Oct. 8, from 3:30 to 6:30 p.m. in the University Student Union's Northridge Center. The event is jointly hosted by Michael Spagna, dean of the Michael D. Eisner College of Education, and professor Miguel Ceja, director of CSUN's Doctor of Education Program in Educational Leadership. It is also a function of the MDECOE Research Advisory Committee.
"Dr. Gee is a renowned and honored professor … and is talking about a very contemporary issue," said Adele Eskeles Gottfried, Ph.D., director of research enhancement and a professor of educational psychology and counseling for the  Eisner College.
Gee is the Mary Lou Fulton Presidential Professor of Literacy Studies at Arizona State University and a member of the National Academy of Education. His research interests include how literacies form, ways reading skills are developed, how the sciences are learned, methods of incorporation technology into the classroom and how people learn with technology.
His book "Sociolinguistics and Literacies, Third Edition" was one of the founding documents in the formation of the 'New Literacy Studies.' Its perspective that language and literacy are learned through social, political and cultural contexts helped open the door for the emerging field. Gee's other publications include "What Video Games Have to Teach Us about Learning and Literacy," "Situated Language and Learning" and "Good Video Games and Good Learning: Collected Essays." His writings have also appeared in linguistics, psychology, social science and education journals.
Gee's presentation will focus on the need to reconsider the way digital media is incorporated into learning and the role it can play in addressing the massive inequalities created by "high-risk, complex systems." He argues that drastic change is needed as we face the actualizations of fears bred generations before the era of digital media.
Faculty, classes, colleagues and alumni are invited and encouraged to attend the colloquium. Refreshments will be served prior to the presentation. Attendees will be welcome to meet the speaker and participate in a question-and-answer session after his talk. For further information, please contact Gottfried at adele.gottfried@csun.edu.
For the location of the event, please use a campus map (PDF) or directory on site. Parking for the event is $6 if you do not already have a CSUN parking pass.