CSUN Awarded Grant to Teach Youth About Online Privacy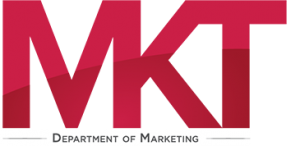 California State University, Northridge's marketing professors Kristen Walker and Tina Kiesler have been awarded a $193,000 grant from the Digital Trust Foundation to support an online privacy campaign for middle-school aged youth.
The grant allows Walker and Kiesler the ability to reinforce skills CSUN students learn in the marketing department's interactive minor, which debuted in fall 2014. It is one of the only two Online Privacy Campaigns for Youth funded through the Foundation.
"We are so pleased the Digital Trust Foundation awarded us the grant to help promote online privacy, safety and security," said Walker. "Our grant will allow CSUN students to 'pay it forward' to future generations, working closely with middle-school aged youth to create and implement a privacy education campaign about the potential harm of sharing information online."
During this year-long project, at least a dozen CSUN students will work with Los Angeles-area middle-school-aged youth to research online information sharing behaviors and attitudes.
"We're very excited that we can take the material we've been sharing with CSUN students in our marketing department's electives and our new interactive marketing minor and extend digital literacy to youth in the Los Angeles area," said Kiesler. "This is also a great opportunity for our CSUN students to work with the community and share their own growing expertise for the benefit of others."
Together, the CSUN students and middle-school-aged youth will develop an educational marketing campaign designed to enhance digital literacy and responsible online behavior. The goal is to use marketing to educate and encourage change – increasing digital information literacy while developing critical thinking and creative communication skills.
The David Nazarian College of Business and Economics serves more than 6,000 undergraduates with a full range of business programs. The Nazarian College also offers a Master of Business Administration program and specialized Master of Science programs in accountancy and taxation. The college is recognized for excellence by multiple external organizations. Its accreditation by AACSB International places it among the top 5 percent of global business degree-granting institutions.