Yearlong CSUN Exhibit to Explore History of Protest in America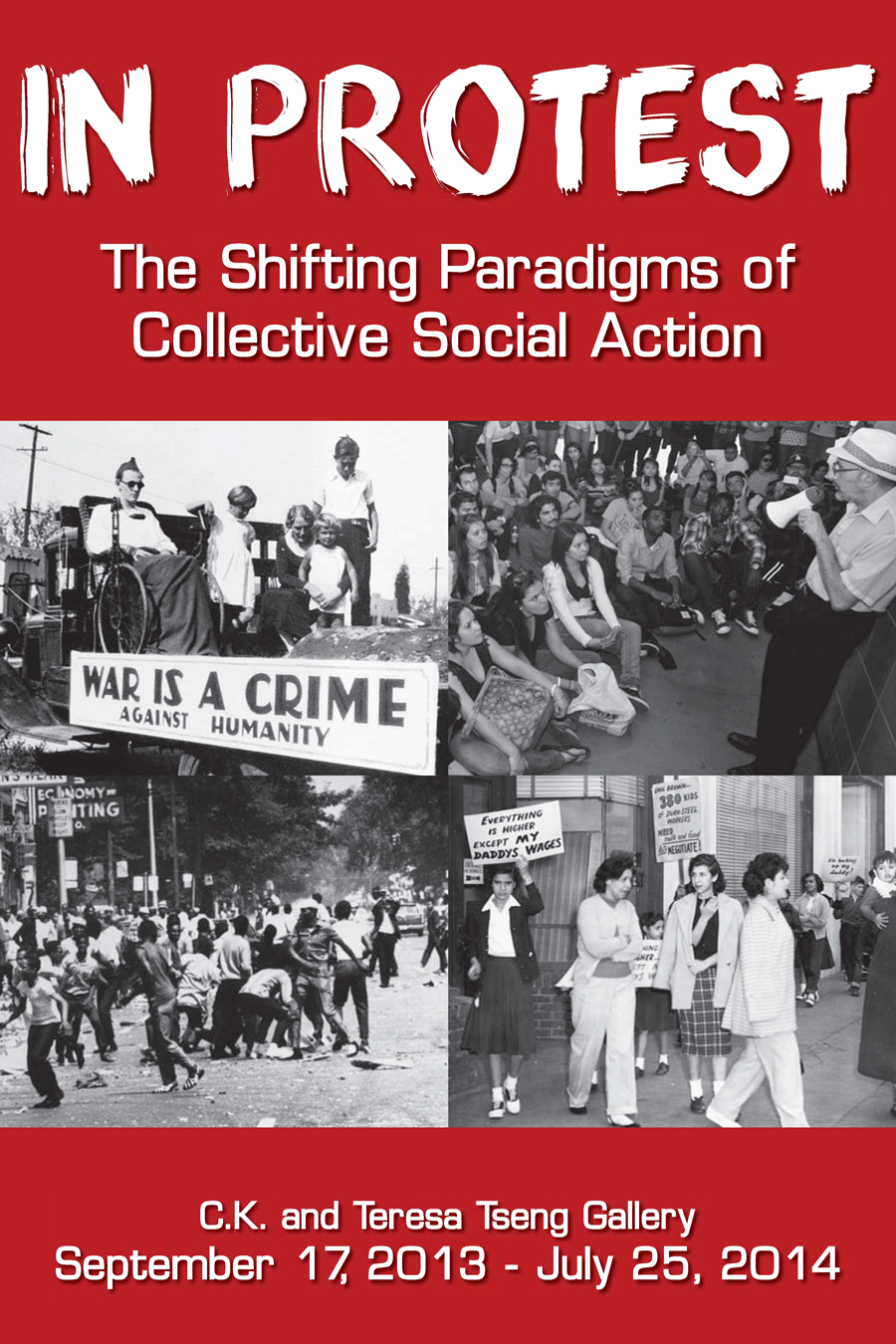 Protests—whether in the form of boycotts, demonstrations, riots, occupations, labor strikes, local activism or works of art—have shaped America's identity and defined generations.
"In Protest: Shifting Paradigms and Collective Social Action," a new exhibit opening Tuesday, Sept. 17, at California State University, Northridge's Delmar T. Oviatt Library, will draw from the library's vast archives to examine the history of protest in the United States and its impact on society.
The exhibition runs through July 2014 and will be paired with a series of events and lectures throughout the fall and spring semesters that will offer insights on the topic from a variety of perspectives.
The opening will feature a very personal question-and-answer presentation by Los Angeles Times columnist Robin Abcarian and her father, author Richard Abcarian, professor emeritus of English at CSUN and a veteran of America's protest movement of the 1960s and 1970s. Robin Abcarian recently wrote about going, as a child, with her father to an antiwar protest in Los Angeles in 1967 that turned violent.
"Collective social action movements have been part of American life since the nation's earliest days, whether spontaneous expressions of dissent or high-reaching attempts to change society," said Ellen Jarosz, special collections and archives librarian for the university and curator of the exhibit. "In the 20th century, in particular, protest movements have so irrevocably changed society that the circumstances and motivations of individual participants, as well as the questions of who joins a movement and why they do so, have become the subject of intense study."
The opening event will begin at 6 p.m. in the Jack and Florence Ferman Presentation Room on the Garden Level of the Oviatt Library with a reception immediately following in the C.K. and Teresa Tseng Gallery in the west wing on the library's second floor.
The Oviatt Library is located in the heart of the Cal State Northridge campus at 18111 Nordhoff St. in Northridge. Parking on campus is $6. The exhibit and its accompanying series of events are free and open to the public. "In Protest" is viewable during regular library hours.
For more information about the opening event of the exhibit, please call (818) 677-2638, or visit the Exhibitions and Events page on the library's website. Persons with disabilities needing assistance and deaf and hard-of-hearing persons needing interpreters, please call the above number in advance for arrangements.