CSUN, Kumaraguru College of Technology Sign Memorandum of Understanding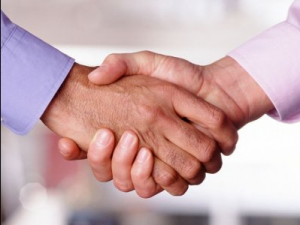 As one of the research leaders in the field of assistive technologies, California State University, Northridge has become a sought-after partner by institutions of higher learning around the world. A new partnership was recently forged when CSUN and India's Kumaraguru College of Technology signed a memorandum of understanding to assist each other in the creation of technology for persons with disabilities.
According to Ramalatha Marimuthu, the chair of the Department of Computer Science and Engineering at KCT, CSUN's master's program in assistive technology made the collaboration ideal.
The memorandum will establish a research center on the KCT campus and includes an exchange of faculty and students and the development of seminars and workshops on assistive technology. The partnership has already held its first conference, the Intelligent Interactive Systems and Assistive Technologies gathering, which was attended by CSUN's S.K. Ramesh, dean of the College of Engineering and Computer Science.
For more: KCT to have research centre on assistive technologies (The Hindu)