CSUN Art Gallery Shares Students' Creative Visions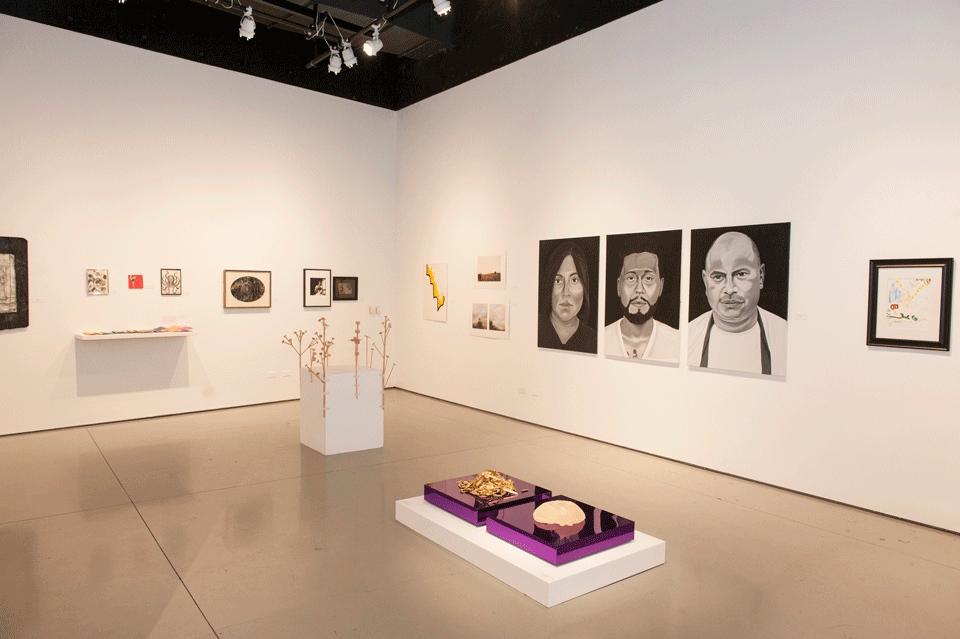 The 2017 Annual Juried Art Student Exhibition features 105 CSUN student-created works on display. Photo by Luis Garcia.
The Annual Juried Art Student Exhibition will be on display from April 7-26 at California State University, Northridge's Art Galleries. The exhibition will showcase work from CSUN's undergraduate and graduate art students in the Main Gallery.
Around 305 works were submitted to this year's exhibition; of those, 105 were chosen for display. The pieces span multiple media, including illustrations, paintings, photography, sculptures, animations, graphic design and more.
"We want to show the breadth of the art department's work," said CSUN Art Gallery director Jim Sweeters. "We think the exhibition will show the wide scope of what our students are capable of creating."
Students were allowed to submit up to three pieces for judgment. The submissions were evaluated by independent curator Selene Preciado, graphic designer Chris Blind and Diane Meyer, a photography professor at Loyola Marymount University.
The Main Gallery is housed in the Art and Design Center, located on North University Drive. The gallery is open Monday through Saturday from noon to 4 p.m., and on Thursdays from noon to 8 p.m. For more information about the Annual Juried Art Student Exhibition, please contact the CSUN Art Galleries at artgalleriesinfo@csun.edu or (818) 677-2226.