VPAC Named to LA Weekly's 'Best of LA 2015' List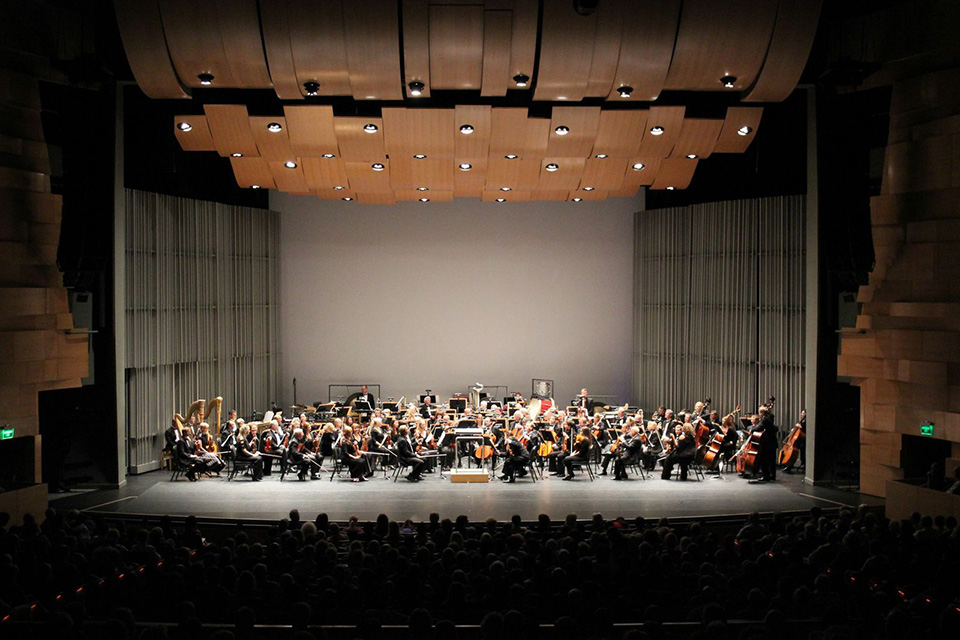 The Valley Performing Arts Center (VPAC) has been a beacon of the arts in the San Fernando Valley since it opened in 2011. Located at California State University, Northridge, the VPAC has hosted top-of-the-line performers, a State of the City address, and film and television productions such as American Idol and Arrested Development.
LA Weekly, one of the nation's foremost independent newspapers, has taken notice. In this year's annual "Best of LA" list, the publication's editors dubbed VPAC the "Best Concert Hall You're Missing Out On" in 2015. They noted the procession of world-class artists who have graced the venue's stage, from the Martha Graham Dance Company and Diavolo dance company, to the New West Symphony performing the North American premiere of L'Espace du Temps, and Bobby and Taylor McFerrin.
The article also made a point of highlighting the beauty of VPAC's setting, as well as what's on stage.
"Already a landmark, VPAC's pale, elegant soaring glass lobby fills early as guests head to a tapas bistro tucked into a rooftop terrace with views of the Santa Susana Mountains," the article noted. "Its award-winning, otherworldly gardens, surrounded by a small woodland and airy support buildings, have been called a Dr. Seuss–scape."
Thor Steingraber, executive director of the VPAC, was happy to see such validation come from a local institution like LA Weekly. He even found a silver lining in the underdog status the award's title gave the concert hall.
"We're excited that the LA Weekly recognized what a great venue VPAC is," he said. "Of course, we'd love to fix the latter part of the award — '…You're Missing Out On.' It's true — there are way too many people who haven't visited VPAC in its brief five-year history. And when someone does come for the first time, they're completely impressed, sometimes even speechless. I feel like I'm converting people one at a time."