CSUN Athletics to Retire Number 58 in Honor of Faculty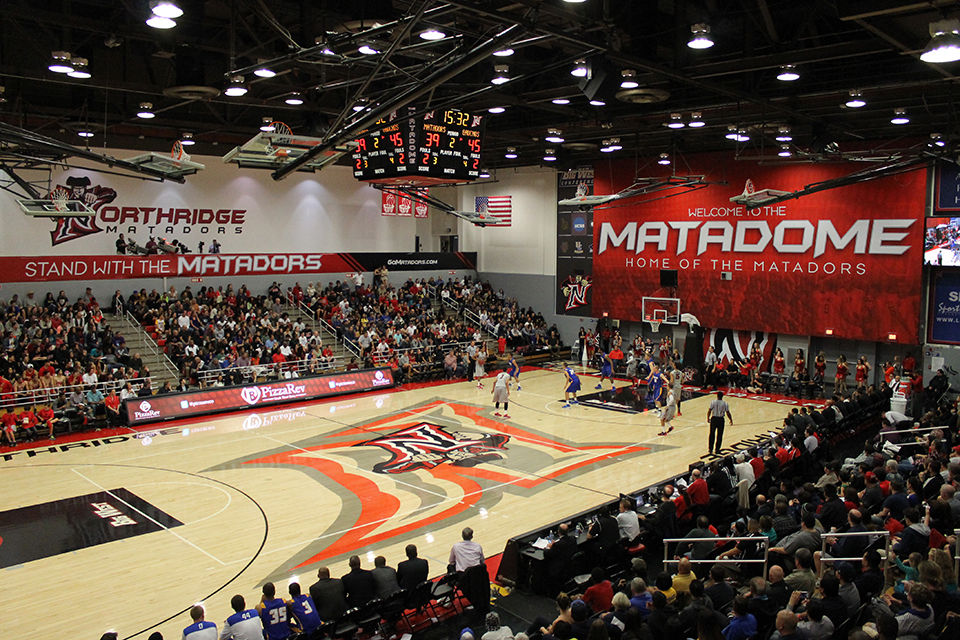 On Feb. 13, the California State University, Northridge Department of Intercollegiate Athletics will retire the number 58 in honor of the year CSUN was founded. The celebration will honor faculty at the men's basketball game against Cal Poly San Luis Obispo.
To commemorate the event, athletics will hold a Faculty Appreciation Night, which includes a reception before the game and a halftime celebration where faculty will be brought to half-court to be recognized.
"The Department of Intercollegiate Athletics is honored to dedicate the number 58 to the faculty — representing 1958, the year our university was founded," said CSUN director of intercollegiate athletics Brandon E. Martin, Ed.D. "This is a fitting tribute to our faculty for its nearly 60 years of service and for supporting our athletics programs during times of challenge and prosperity. By virtue of being retired, no other CSUN student-athlete will wear the number 58 during athletic competitive events." For Martin, it's not about what happens on the field or in the win-loss column. It's about student success and the growth of the student-athlete.
"I am proud of our student-athletes who excel in the classroom. Building a solid academic foundation is paramount for success now and later in life."
This will be the first number that's retired in CSUN history and will be displayed in the Matadome.
Faculty members will be provided two tickets to the basketball game and reception. Please RSVP by Feb. 10 to Fatema Noor at fatema.noor@csun.edu or (818) 677-5081 .