Matador Holiday Kiosk Returns to Northridge Fashion Center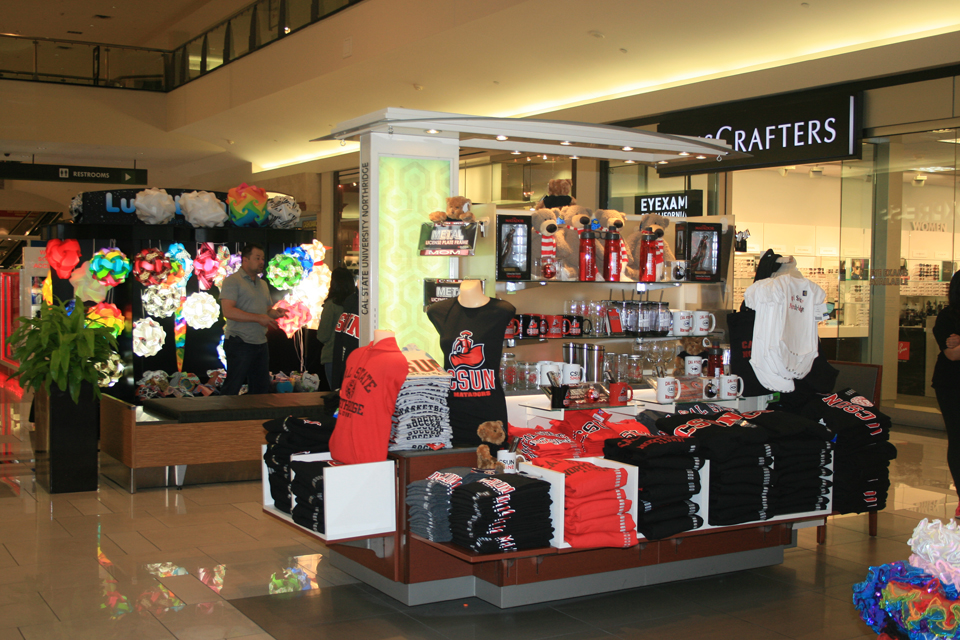 A variety of California State University, Northridge gear is again available at the Northridge Fashion Center, just in time for holiday shopping. Matador merchandise — ranging from sweatshirts and T-shirts to license plate frames and coffee mugs — is available for purchase through Dec. 31.
"Having a presence in the Northridge Fashion Center during the holiday season has become a tradition," said Rick Evans, executive director of The University Corporation. "Every year we hear from alumni and community members who tell us how glad they are to see CSUN merchandise available off campus. We really enjoy the opportunity to spread CSUN pride during the holiday season."
The Matador Holiday Kiosk is located on the lower level, next to Santa Claus near JCPenney. The kiosk is open from 10 a.m. to 9 p.m. Monday through Saturday and 11 a.m. to 7 p.m. on Sundays at the Northridge Fashion Center, 9301 Tampa Ave., Northridge.
For more information about how to purchase items online, visit the Matador Bookstore website or contact Amy Berger, Matador Bookstore director, at (818) 677-2932 or amy.berger@csun.edu, or Michael Lennon at michael.lennon@csun.edu.