Professor Makes Waves in Students' Outlook on Science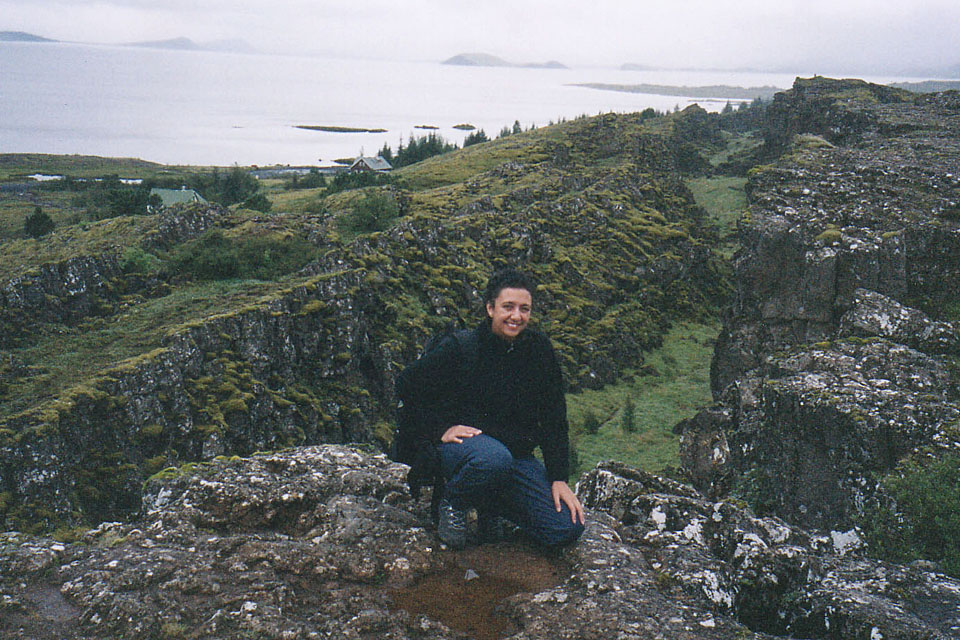 CSUN geological science professor Dayanthie Weeraratne.
For CSUN geological science professor Dayanthie Weeraratne, the most important job other than measuring the way the earth moves is making sure her students know their only limitation is in their imagination. That passion for her students and research recently led to a CAREER grant from the National Science Foundation that will ultimately total more than $500,000.
"When I tell students stories and explain geological concepts," Weeraratne said, "they can relate to a real person — it's not an arbitrary old guy in a lab coat — they can see somebody they know, and they can visualize themselves doing it. It hits home."
Her five-year project is designed to address cutting-edge questions about plate tectonics and the formation of the Earth's core while helping to increase the number of underrepresented students within the discipline through the development of the Geological Experience for Minority Students (GEMS) educational program.
Some of Weeraratne's most powerful lessons have been delivered outside the classroom. In the past two years, she has set sail on four research cruises, taking CSUN students with her each time. While conducting fieldwork at sea she has also been able, via satellite, to communicate with students back in Northridge.
"When a student asks you a question, and through their own curiosity and exploration, discovers the answer…there's nothing like seeing that light bulb go off. That's what you live for as a teacher. Some day that light bulb will be a real discovery."
For more: CSUN Professor Rides California's Seismic Waves to More Than $500,000 in National Science Foundation Funding [CSUN Media Releases]