CSUN Forum to Explore Ways to Support Black Youths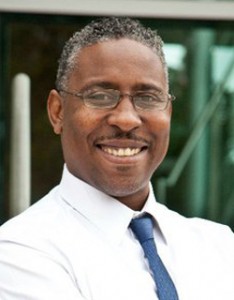 It's easy to tell a young person what you think they should do to succeed. The challenge lies in recognizing that young people, particularly those from underrepresented communities, sometimes need help in removing the obstacles in their path to success.
Hoping to provide young people and their mentors — from parents and teachers to community leaders — with the tools needed to help clear that path to success for African-American youth, officials at California State University, Northridge are hosting a free, daylong Black Youth Guidance Forum on Saturday, Feb. 13.
"We spend a lot of time at conferences, workshops and symposiums focusing on the 'issues' in the community — incarceration, gangs, violence, etcetera — but we also need to spend time talking about the positive things we can do as a community to help our young people feel empowered and hopeful about their future," said Cedric Hackett, a professor in CSUN's Department of Africana Studies and director of the university's W.E.B. DuBois-Fannie Lou Hamer Institute for Academic Achievement. The institute is organizing the forum as part of the university's Black History Month celebration.
The event is scheduled to take place from 8:30 a.m. to 3:30 p.m. in the University Student Union, located on the east side of the campus at 18111 Nordhoff St. in Northridge. The day will feature workshops, a health resource and advocacy fair, and keynote addresses by Troy Vaughn, president and CEO of Christ Centered Ministries, and Yvette Jackson, CEO of the National Urban Alliance.
Hackett said the forum will include four tracks — one for students in kindergarten to fifth grade, one for students in sixth to 12th grade, one for parents and one for teachers, administrators, counselors and community leaders — designed to foster dialogue and collaboration among the attendees. Students, staff, faculty from CSUN are also encouraged to attend, especially those who will be our future teachers.
"The leadership track will discuss ways to end the school-to-prison pipeline, while the parent track will talk about how parents can support their kids in their post-secondary efforts," Hackett said. He noted that for many parents, their children are the first ones in their families to go to college, and they are often at a loss on how to help them.
For Hackett, the most exciting tracks may be those geared toward the young people themselves.
"It's important to include them in the discussion," he said. "You can call it empowerment, liberation, validation, whatever. They are all components of outcomes that result in young people being enriched with all types of information that can help them succeed, and the awareness that there are people out there who are willing to help them.
"The whole day is geared to promote racial uplift, health and wellness, college preparation and leadership development," Hackett continued. "What I would love to see come out of this is a college collaboratory — community partnerships — with nonprofit organizations, for understanding and developing clear pathways for African-American youth and other youth of color to enter post-secondary education."
For more information about the forum or to register, call (818) 677-7155 or visit the website https://www.eventbrite.com/e/black-youth-guidance-forum-tickets-20688960237.