CSUN Marketing Professors Launch Campaign to Teach Elementary and Middle Schoolers About Online Privacy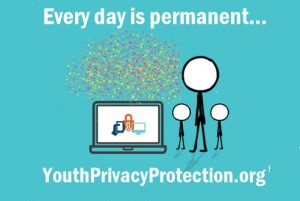 The Youth-Driven Information Privacy Education Campaign (YDIPEC) launched in August to help young people and their parents learn to safeguard their privacy online. The campaign is the culmination of a year-long grant awarded to California State University, Northridge marketing professors Kristen Walker and Tina Kiesler.
A $193,000 grant from the Digital Trust Foundation supported an effort by Walker, Kiesler and about a dozen CSUN students as they worked with Los Angeles-area middle school-aged youth to help them understand their sharing behaviors and attitudes while online.
"It's been a cool experience to see the project come to life," said research project manager Summer Malone, a spring 2016 CSUN marketing graduate.
During their research, they found that regulations under the Child Online Protection Act say social media websites cannot advertise to children under 13 but, in reality they aren't doing much to stop it. Children can still access the sites even if it involves misstating their age online.
"Youth do not always understand the risk associated with exchanging information online."When youth are online, everything they post, click, search and do is gathered, packaged and sold. Every day is permanent," Walker said.
A portion of the grant was used to help CSUN undergraduates and middle school students research and develop the educational campaign. Their efforts included youth focus groups, surveys of students, parents and teachers, and one-on-one parent interviews.
Walker tapped into the talent in her fall 2015 social media marketing course, giving her students the opportunity to create integrated marketing plans around educating middle school youth — and indirectly, their parents and teachers — about how the information they exchange online is packaged and sold.
"Not only did this opportunity help [the CSUN] students strategize marketing plans, but also informed these future business professionals about the risks of collecting and storing consumer information," Walker said.
Marketing student Daniel Lawson said the work taught him that most people are unaware of what happens when they share information online, "including myself."
Three campaigns from the class's efforts — "Be A Smart Cookie," "The Privacy Game" and "Click, Click … Know Who's There" — aim to be developed into educational videos for young people. The three campaigns each target a specific segment of 10 to 12-year-old age groups and are designed to engage and educate viewers about the risks associated with exchanging information online — from data brokers to third-party affiliates of a website or app who gather, package and sell the information.
Student Nicole Munn worked as an animator on the campaigns.
"I learned not only about the issue arising from sharing information via the internet, but I also learned the effort that goes into creating an educational video that illustrates the issues," she said.
As part of the grant, the team created a website to showcase the campaigns and educational material — http://www.youthprivacyprotection.org. The website also highlights the project's mission and vision: to create awareness that what people post, search for and do online is permanent. The website contains helpful links and brochures for children, parents and teachers to enhance their understanding of online information exchanges.
YDIPEC will provide access to the campaigns for middle schools throughout Los Angeles. This will allow the researchers to test the effectiveness of the campaigns and educate students, parents and teachers about the importance of youth privacy and digital literacy, Walker said.
She noted that young people are accessing smart devices and the internet at younger and younger ages, often with their parents' help. Teachers are even using the internet for homework, she said.
"It's not just our youth who need to learn how to protect themselves online; it's everyone," Walker said.