CSUN Partners with North LA County Regional Center to Assist Families Impacted by Developmental Disabilities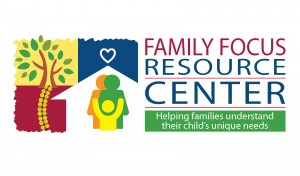 The Family Focus Resource Center (FFRC) at California State University, Northridge (CSUN) has entered into a $476,175 contract with the North Los Angeles County Regional Center — a nonprofit organization that provides and facilitates support services for individuals and the families of people with developmental disabilities — to create a Family Empowerment Team in Action that will help underserved populations access the regional center's resources.
The team features faculty members and students from CSUN's Master of Social Work program and Institute for Community Health and Wellbeing working with an FFRC coordinator and a regional center representative to directly assist clients. It also will provide cultural sensitivity training for vendors of the regional center, as well as advocacy training to encourage clients to seek educational services. The program began in December 2016 and represents a collaborative effort between the regional center and CSUN's College of Social and Behavioral Sciences and Michael D. Eisner College of Education.
"There are many families that encounter barriers in getting regional center services, and we believe they really need our help within their communities," said Michael Spagna, dean of the Eisner College. "Our immediate goal is to work in partnership with the regional center and to get [their clients] access to these services."
Stella Theodoulou, dean of the College of Social and Behavioral Sciences, said universities have a duty to serve their local communities.
"All too often, universities occupy space within a community rather than being part of it — producing research that is often abstract or global in effect," Theodoulou said. "At CSUN, we have a faculty who realize that the community matters as much as academics, and that our resources and skills are invaluable to making our community a better place for all who live in it.
"Our college is extremely proud to be part of this cross-college collaboration with the Eisner College," she continued. "It is a fine example of what we do best here at CSUN in terms of giving back to the community that we are a part of."
Spagna said collaboration between the Eisner College and the College of Social and Behavioral Sciences "comes naturally."
"This is just a natural interaction between us. It's a dynamic partnership, and I attribute a lot of that to Dean Theodoulou's leadership," he said.
The regional center receives funding through the State of California, the California Department of Developmental Services and other sources, including the Federal Government. The center serves residents of the Antelope, Santa Clarita and San Fernando Valleys. While its services are typically low cost or free, a 2011 Los Angeles Times article reported discrepancies in regional center spending that suggest Latinos and African-Americans are underserved compared to whites and Asians.
CSUN's new Family Empowerment Team in Action will aim to narrow the gap in services provided to those ethnic groups. Racial discrimination is not the cause of the service disparity, according to the FFRC. Instead, low-income status, transportation issues and language barriers prevent Latinos and African-Americans from obtaining regional center aid, officials said.
"We want [Family Empowerment Team in Action] to really empower families and address the problems that separate them from our services," said George Stevens, regional center executive director. "If we can help them deal with these life challenges, we can better serve them. When you consider [CSUN's] resources, it's a natural choice to partner with."
The regional center will identify eligible families and refer them to a coordinator at CSUN. Once a family is approved, the team will develop a personalized plan and dispatch a CSUN social work intern to meet at their home, where the intern will explain the program's requirements.
After securing the clients' written consent, the intern will continue to meet with the family and track their progress until their needs are fulfilled. These progress reports will be collected and analyzed by a team of CSUN faculty members to ensure progress is made. Clients can cancel their agreements and withdraw from the program at any time.
The Family Empowerment Team in Action program also will provide cultural sensitivity training to regional center vendors and advocacy training to center clients. The advocacy training is designed to empower families to seek regional center services and not feel overwhelmed by developmental disability diagnoses. The cultural sensitivity courses will provide regional center employees with communication skills that foster cultural inclusivity and account for nuanced differences that influence how people interpret certain language.
"Oftentimes, providers use incorrect terms and come off as cold or unsupportive, so we want to provide them with the skills to better connect with the people they serve," Spagna said.
The team will employ two graduate student interns in its first year, but CSUN faculty plan to add six additional interns and several undergraduate assistants the following year.
The current contract is for two years, but Stevens said he hopes the program will receive additional funding if it is successful.
"I hope we're able to show major success in supporting families and get this funded even further," Stevens said. "The goal is to help as many people as possible."
For more information about the Family Empowerment Team in Action, please contact the Family Focus Resource Center at family.focus@csun.edu or (818) 677-6854.