CSUN Presentation to Demonstrate Not Everyone Has to Be a 'Tiger Mom'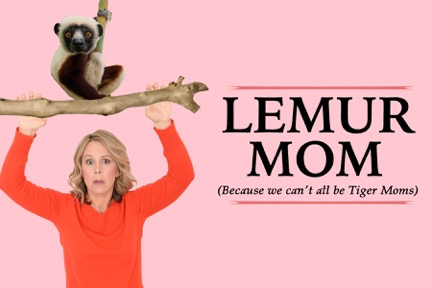 Actress/writer Megan Dolan demonstrates that not every parent has to be a taskmaster during a special presentation of her one-woman show "Lemur Mom (Because We Can't All Be Tiger Moms)" on Friday, Oct. 25, at California State University, Northridge.
Dolan, mother of a child on the autism spectrum, shares her humorous, yet poignant journey as she navigates support groups, child psychologists and play dates in an effort to help her son communicate.
Her performance, which will be followed by a question-and-answer period, is scheduled to take place at 8 p.m. in CSUN's Little Theatre, located on the southwest corner of the campus near Nordhoff Street and Etiwanda Avenue.
"This hilarious and touching one-person show explores the power of resilience, kindness and the value of showing up," said Sue Sears of the Teacher, Learning, and Counseling Consortium in CSUN's Michael D. Eisner College of Education. "Megan forges a path from believing she's the wrong mom to knowing that she's the only mom for her unique and gifted son."
Dolan has written and performed stories for The Moth, a nonprofit group based in New York City dedicated to the art and craft of storytelling; the Los Angeles-based stage show "Expressing Motherhood"; the performance series "Listen to Your Mother" and "Diversity: Tales from the Urban Jungle"; The Scripted Comedy Festival; Cake Batter's Funny Women Festival; the High Brown Comedy Fundraiser; and the Alta Dena Creativity Festival.
Her solo show, "Snack," played to sold-out houses and won an Encore! Producers Award at the 2013 Hollywood Fringe Festival. "Snack" was selected to be part of the Los Angeles Women's Theatre Festival at the Electric Lodge in Venice.
Dolan has been a special guest performer for the Doulas Association of Southern California and Long Beach City College. She has opened for the comedy folk duo Mommy Tonk, and was a featured speaker at TEDxWomen Pasadena. Her talk, "Messy Mommy: Slob in the Shadows," can be seen on YouTube.
Tickets for the show are $15 for CSUN students and $25 for general admission, and can be purchased at https://www.csun.edu/teaching-learning-counseling-consortium/events/lemur-mom.