Institute for Sustainability to Host Water Day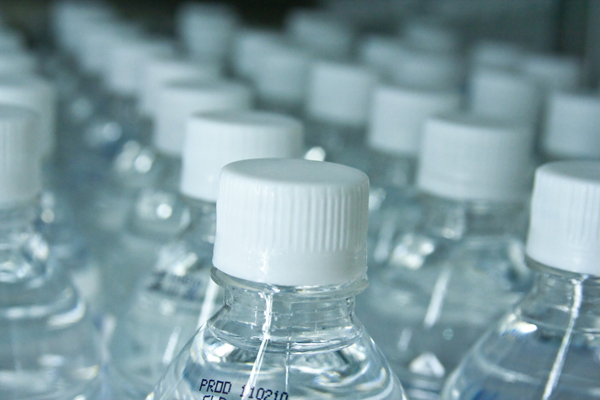 In celebration of International Water Day, California State University, Northridge's Institute for Sustainability will host its annual Water Day event on Wed., March 20, in the University Student Union's Northridge Center.
The event, which is free and open to the campus community, will take place from 11 a.m. to 1:45 p.m. with the goal of familiarizing attendees with water-related issues. Wednesday's activities will focus on the health and environmental problems associated with bottled water and the need for access to fresh water in developing countries.
"The Institute hosts Water Day annually to educate students about local and global issues related to water," said Sarah Johnson, administrative coordinator for the institute. "We plan to engage students in activities and dialogue so they can think critically about this vital and scarce resource."
The day will feature three sessions. The first will take place from 11 a.m. to 12:15 p.m. and include an interactive activity in which participants are given five water types to sample and record their taste findings. After the taste test, there will be a screening of the film "Tapped," a documentary that shows the environmental and health effects of bottled water. A panel with faculty members Yann Schrodi (Chemistry), Erica Wohldman (Psychology) and Michael Alvord (Environmental and Occupational Health) will discuss some of the issues raised in the film and the water taste test results.
The Thirst Project, a nonprofit organization led by college students that works to create awareness and solutions to water issues, will present at the second session from 12:30 to 1:45 p.m. The group will discuss the issues associated with minimal access to fresh water and how their initiative is working to provide water to thousands in developing nations. There will also be a screening of the 2012 film "Running Dry," which chronicles the issues of the global lack of access to fresh water.
From 7 to 9 p.m. the institute will host a screening of the documentary "Over Troubled Waters," a film about pollution in the Sacramento-San Joaquin Delta.
CSUN's Institute for Sustainability promotes, facilitates and develops educational research and university and community programs related to sustainability. It serves as an umbrella organization across the university on issues related to sustainability and is connecting the campus with efforts in the community. For more information, contact the Institute for Sustainability at (818) 677-7710, email sustainability@csun.edu or visit the institute's website.