Employee Carpool Program Gets Rolling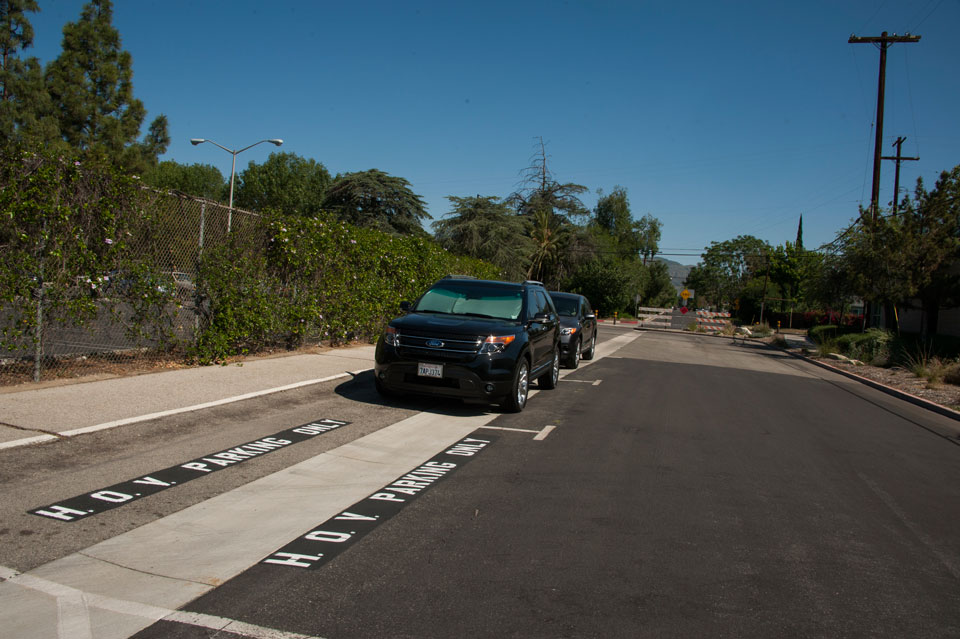 Lee Choo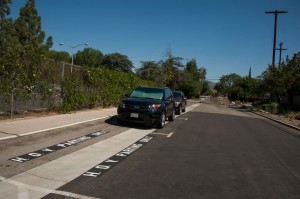 By Olivia Herstein
Angelenos live in the ultimate car culture. Where some communities focus small chat on the weather, locals here love to compare their commutes: How many minutes, how many SigAlerts — and finding clever alternate routes. "Saturday Night Live" even spoofed this predilection with "The Californians" skit.
Matadors are no different, and this spring California State University, Northridge employees are mobilizing to improve commutes — and parking spaces — for their co-workers. On April 14, the university's transportation services staff launched a pilot program for carpooling staff and faculty to register for designated high-occupancy vehicle (HOV) parking spaces on campus.
Two carpool groups signed up to test out new, painted spaces — one in the B5 parking structure off Darby Avenue, and one on the north end of Etiwanda Avenue across from Physical Plant Management. The lucky pioneers chose their own spot locations, picked for proximity to carpool members' offices.
"This was a long time coming," said Astrid Logan, CSUN's seasoned transportation coordinator in the department of police services. "We couldn't offer a financial incentive like some companies do, but we do have parking space. We can allocate parking spaces."
Carpools must consist of three or more CSUN employees in the same vehicle, but registration is easy: There is no application or paperwork. Interested carpoolers must simply contact Logan.
A valid CSUN parking permit is still required on the passenger-side dashboard of any HOV parked on campus, even in the new designated spaces. The hand-picked space itself is the reward for participation.
The university has promoted rideshare and vanpool programs over the years, but this is the first employee carpool program to designate parking spaces specific to each carpool group, Logan said. It grew out of staff seeking options beyond vanpool groups — and more fuel- and cost-effective alternatives.
"One group from Santa Clarita got together on their own and started carpooling," said Logan, who came to CSUN in 1990. "They said, 'Is there something you can do for us?' I thought, we can and should give them a reward for carpooling … it takes one space for three or four individuals — which frees up parking space for others."
Carpooler Lynn Kubrin, who helped push for the HOV spaces, credited Logan with the hard work behind the pilot program.
"The bonus for us is that we know we have a parking spot, and we feel like we're doing our fair share by carpooling and freeing up spots for others," said Kubrin, who rides with two of her colleagues from CSUN's office of admissions and records. "We're saving substantially on the wear and tear on our vehicles, and on gas."
To sign up or learn more about setting up a carpool, email Logan at astrid.logan@csun.edu with the vehicle's license plate number, carpool participants' names and desired employee parking lot location. For more, visit http://www.csun.edu/parking/rideshare-program-employees.