President's Letter – Matadors Make their Mark in Finance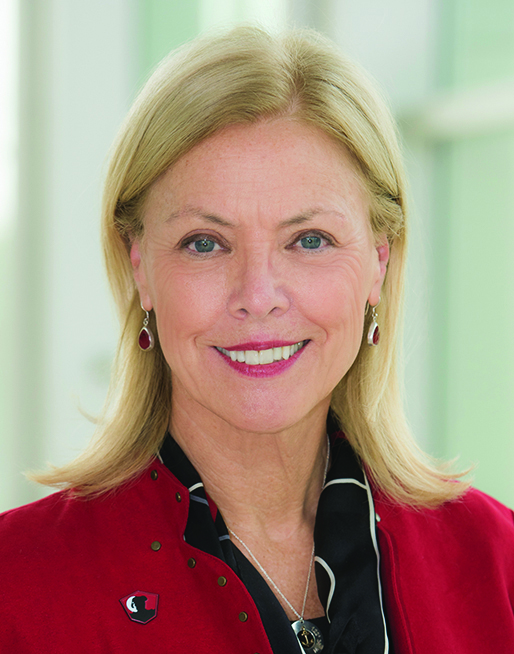 Return on investment is a business term known across every industry. Multimillion-dollar investors, executives and managers all look to ROI as a key indicator of success. In higher education, we also regard it as an important measurement. At CSUN, we are known for delivering exception- al ROI for our students and for Southern California.
Though CSUN is located 2,800 miles from Wall Street, one of the global centers of banking and finance, the university has an outsized impact on the financial world. This issue of CSUN Magazine highlights how CSUN has nurtured and prepared an uncommonly accomplished mix of Wall Street titans, Fortune 500 leaders, financial journalists, California movers and shakers, and younger alumni making their mark in business. The ROI of a CSUN education is among the very best.
CSUN's David Nazarian College of Business and Economics is home to multiple highly ranked programs. Its Department of Accounting and Information Systems is a particular point of pride: Almost 25 percent of all managing partners in the top 100 public accounting firms in the L.A. region are Matadors. Many of the alumni profiled throughout this issue got their start as accounting majors at CSUN. But we also demonstrate our institution's depth with the diversity of degrees earned by others on Wall Street, Wilshire and beyond.
Take distinguished alumnus Milton Berlinski '78 (a computer science major), for example. In Bullish Matador, you'll learn about his career as the co-founder of Reverence Capital Partners and the former architect of Goldman Sachs' private equity advisory business. You'll also meet Michael Kramer '90 (Finance), the founding partner and CEO of Ducera Partners, where he has helped forge some of the largest deals in modern financial history.
We also highlight the careers and work of a host of other Matadors in finance, including Andrea Zoeckler '83 (Business Administration), the chief financial officer and chief operating officer of Epson America — and executive officer of Seiko Epson Corporation.
Matadors also report on the business of finance. We feature the long-time excellence of three of our distinguished alumni — Bill Griffeth '80 (Journalism), Hon.D. '17, Sue Herera '81 (Journalism) and Ron Insana '84 (Radio-Television Broadcasting), who have been on the air for three decades as anchors of stability on CNBC.
Seeing this excellence, CSUN's ROI becomes readily apparent. I hope you will enjoy learning about just some of the alumni making their mark in finance, banking, technology and much more.
Dianne F. Harrison, PH.D.
President