19
60s
Gary L. Hoffman '62 (Business Administration) and his daughter Tina (Hoffman) Sachs '99 (Accountancy) are both proud Matadors. After graduating, Gary served in the U.S. Navy before emigrating to Australia, where he worked in public relations and as a tour guide in New South Wales. After returning to California, he worked in the finance and contracts department in Lockheed's Advanced Development Projects. There, Gary managed U.S. Air Force funding for the F-117 Nighthawk stealth fighter. He retired from Lockheed upper management in 1994. Tina is director of Khan Academy, a nonprofit organization in Mountain View, Calif., that provides free online tutorials on a range of academic subjects. In 2018, she returned to campus to serve as a "Professor for a Day" at CSUN.
Michael Margulies '63 (Anthropology, pictured at right) worked in Hollywood for 45 years, including 35 years as a director of photography (cinematographer) on 73 films, TV movies and TV series. In 2000, he moved to Eagle, Idaho. In retirement, he also taught advanced cinematography for six years at Boise State University.
Merrill C. Hubbard '66 (History) earned a Ph.D. from Claremont School of Theology in 1979, then spent 37 years as a marriage and family therapist. He retired in 2015 and recently self-published the second edition of his book, "Boomers' Journey: Zestful Aging in a Stressful Age."
Phil Weintraub Jr. '68 (Business Administration) used his degree from San Fernando Valley State College to go into a 50-year career in the insurance industry. At Valley State, he played water polo from 1964-68 and was active in the Zeta Beta Tau (ZBT) fraternity all four years. For more than two decades, Weintraub has stayed active in water polo as a goalkeeper, competing in the World Masters Championships, held every two years and organized by FINA (Fédération Internationale de Natation), the international federation for water sports.
Paul Fappiano '69 (Art) enjoyed a long career as an elementary art instructor and ceramic instructor at the University of New Haven. Living in Northridge Hall at Valley State and gaining experience as a resident assistant, he said, taught him valuable skills that he carried into his teaching career.
Roland M. Roos '69 (Business Administration) is celebrating 50 years in practice as a certified public accountant (CPA).
19

70s
Art Altshiller '71 (Physics) retired as a mathematics instructor at Los Angeles Valley College. In 2018, he was honored with the Albert Nelson Marquis Lifetime Achievement Award for career longevity and excellence in his field. This past year, Altshiller and his wife, Carol, signed a gift agreement to increase their planned gift to endow the John W. Nagle Outstanding Senior Scholarship in perpetuity at CSUN. The scholarship, in memory of Altshiller's parents and CSUN Department of Physics professor John W. Nagle, is awarded annually to a CSUN senior studying physics.
Scott Hauser '71 (Political Science) recently retired after a 30-year teaching career in the U.S. He noted that after being inspired by his African political science professor at San Fernando Valley State College, he also taught as a young man in Liberia, West Africa. Hauser traveled to Uganda on a Christian mission trip and plans to return to Africa.
Gary Sturm '72 (English) wrote, directed and starred in a new film, "Robocall," available on Amazon Prime. After a stint in the Air Force, Sturm studied acting at El Camino College. He played leading roles and directed a number of L.A.-area theater productions. He later wrote and directed a well-received short film, "The Casualty," which ran on HBO. He and his first wife raised two sons and a daughter. He later remarried and lived in Japan, where he taught English and writing. Sturm returned to acting in 2000 and has since appeared in and done voiceovers for a number of commercials. He has played leading roles in several independent film productions and is the author of a short story collection and two novels. He lives in the L.A. area with his wife, Etsuko.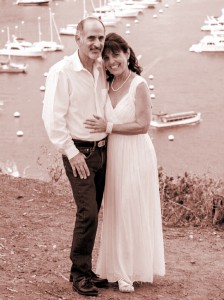 Janet Burri Baker '73 (French, pictured at right), '75 (Teaching Credential), M.A. '81 (French) taught French to high school juniors and seniors for 33 years and traveled to France eight times. She is now retired and lives with her husband, Paul, after the couple tied the knot in October 2015.
Dr. Kent Carey '73 (Biology) earned his M.D. at Thomas Jefferson Medical School in Philadelphia. Carey moved back to Tucson in 1983 and practiced emergency medicine until his retirement in 2011. He also served as an examiner for the ER Oral Boards for 15 years. Currently, he serves as a volunteer in the ER at the Tucson Veteran's Hospital. His road to CSUN and medicine was rocky, winding and action packed, Carey said: As a teenager, after flunking out of UC Berkeley, he attended Santa Monica College and Long Beach State. He was drafted into the U.S. Army during the Vietnam War, spending 18 months training as a medic, and then serving 17 months in Vietnam as a combat medic with the 1st Infantry Division and 25th Infantry Division. Carey returned home in 1971, working at Santa Monica Hospital as an ER orderly. A surgeon there encouraged him to work toward medical school. Carey's Army training earned him licensed vocational nurse and registered nurse (RN) licenses in California. As an RN, Carey said, he was able to work his way through and pay for college at CSUN and then medical school.
John Doan '74 (Music Performance – Guitar) is an Emmy nominee and pioneer of the 20-string harp guitar. His album, "Eire – Isle of the Saints" won Best Celtic Album of the Year. He served as an associate professor of music at Willamette University in Salem, Ore. He returned to California to live closer to family while continuing his concert career.
Connie Moffatt '75 (History) retired from Pierce College after dedicating 25 years to teaching art history. She is editor-in-chief of the "Leonardo Studies" series, for which she travels to conferences and exhibitions in the U.S. and abroad. In 2016, Moffatt and co-editor Sara Taglialagamba released the first volume in the series, "Illuminating Leonardo," a tribute Festschrift (a collection of writings published in honor of a scholar) in honor of Moffatt's Ph.D. professor, UCLA emeritus professor Carlo Pedretti. Moffatt also toured Italy, whose museums (along with those in France and beyond) this year are commemorating the 500th anniversary of the death of Leonardo da Vinci.
Elliot Heifetz '76 (History) completed his undergraduate degree at CSUN as a night student and a Vietnam War veteran, thanks to the G.I. Bill. After working full time and raising a family, he has retired. "The income and benefits resulting from my CSUN liberal arts education contributed to a quality middle-class lifestyle and a comfortable retirement, for which I am profoundly grateful," Heifetz said.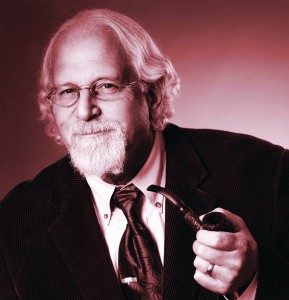 Craig Leener '77 (Radio-Television Broadcasting, pictured at left) celebrated his debut YA novel, "This Was Never About Basketball," making bookauthority.org's list of the 40 Best Basketball Books of All Time, coming in at No. 5. Leener is working on a sequel.
Ross Olney '77 (Physics), M.S. '84 (Physics) dedicated 36 years to a science career before retiring. In 1995, he led the team that built the world's first automotive collision warning system, a system that is now on most new cars.
Charles Pickett '77 (Earth Science), '79 (Engineering), M.S. '85 (Mechanical Engineering) has worked as a stress analyst at Lockheed-Martin in Advanced Development Projects (aka "The Skunk Works") since 1979. He noted that at CSUN, he especially enjoyed professor Leonard Spunt's Structural Optimization class — a topic Pickett still uses in the development of optimization algorithms.
Rachel Lee Nardo '78 (Music), '80 (Teaching Credential) is the new dean of Caine College of the Arts, part of the Utah State University system. She also serves as a faculty member in the college's Department of Music. Previously, she was director of the multidisciplinary, international Summer Arts Program with the California State University system. She also gained recognition as an early childhood music researcher and innovative media arts specialist with the Creative Kids Education Foundation of Los Angeles.
Pamela (Gilbreath) Kelly '79 (M.A., Theatre) has taught public speaking courses at UCLA Extension for the past 33 years, as well as working as a speech coach. She published "Speak with Passion, Speak with Power!," researched and wrote "Young Will Shakespeare, the Musical" and performs a one-woman show, "Shakespeare's Love Child: Searching for the Heart of Shakespeare!" She lives with her family in Long Beach.
19

80s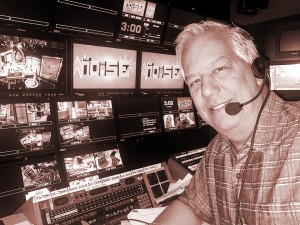 Steve Grant '80 (Radio/TV Production, pictured at left) has been making television shows since the day he graduated. Nominated for three Emmy Awards, he has specialized in directing live and live-on-tape multi-camera productions for network, cable and syndicated programming. This year, he is in development on two shows for Netflix, and in February he took a photographic expedition to Easter Island, where he did long-exposure celestial photography and "painting" the Moai statues with light. Grant thanked CSUN professors Tom Burrows and Bob Loudin "for their total commitment to the arts and education, and for infusing me with an energy and excitement for the craft of television."
Scott Howard '81 (Accounting) received the Lifetime Commitment and Leadership Award from Valley Beth Shalom (VBS) in May, for his courage and service to the synagogue as its president. Howard overcame a life-threatening illness during his two-year term as president, 2016-18. A native of Encino, Howard has worked as an accountant in the area for more than 40 years. He and his late father, Leo, worked together for a quarter century at Howard & Howard, CPA, Inc., before merging and creating a new firm, BPE&H, in 2014. In addition to his volunteer work at VBS, Howard serves on the San Fernando Valley Executive Committee for AIPAC, and as a member of its National Council. Howard and his wife, Marcie, have been married since 1983, and they are the proud parents of three children.
Dr. Gerhard Kraske '82 (M.S., Environmental and Occupational Health) is an internal medicine doctor in private practice in Madison, Wis. After CSUN, he earned a Master of Public Health degree at UCLA, an M.D. at George Washington University School of Medicine and completed a residency in internal medicine and a fellowship in allergy and immunology, both at West Los Angeles VA Medical Center. He is married and has two sons, ages 14 and 19.
Georgi Ann Coquereau-Kimi '83 (Art) is an international photographer whose clients have included the Beach Boys, Pat Metheny and Leon Russell. She recently self-published "Gas Station Bathrooms I Slept In," a book of photography influenced by solo travels during her youth throughout the West, from Hollywood to Tempe, Ariz.
Connie (Conway) Stannard '83 (Health Sciences/Environmental and Occupational Health) has worked in public health for 35 years, and she noted that it's been incredibly rewarding and life-changing to work with local families and communities. She lives with her husband, Jim Stannard III, on Connie's family farm, the Big Shaggy Buffalo Farm, in Byron, Minn. — about 10 miles west of the world-renowned Mayo Clinic in Rochester. She is the fifth generation to farm there. In 2017, the Stannards' farm was named Family Farm of the Year of Olmsted County.
Joseph Kwan '86 (Computer Science) has worked in radar science and engineering for 25 years at NASA's Jet Propulsion Laboratory. His first project was the spaceborne imaging radar (SIR-C) that flew on the Space Shuttle Endeavour. His family is a CSUN family through and through: His wife, Michelle Kwan, works in CSUN's Division of Information Technology; his brother, Gregory Kwan '88 (Engineering), is a fellow alumnus and engineer; and their father, emeritus professor of sociology Kian Kwan, taught at CSUN from 1965 until his retirement in 2000.
Sherry Foldvary '84 (M.A., Communicative Disorders), '85 (Teaching Credential), coordinator of CSUN's Communication Disorders and Sciences Distance Learning Program, was featured in a profile about U.S. master's programs and faculty research, for speechpathologymastersprograms.com. She worked as a medical speech-language pathologist for most of her career. As director of rehabilitation and diabetes services at White Memorial Medical Center, a 350-bed medical center in East Los Angeles, she managed operations for inpatient and out- patient rehabilitation services, occupational medicine services, the neurodiagnostic (EEG) department, and the East Los Angeles Center for Diabetes. Her clinical expertise is in the area of pediatric and adult brain injury, stroke and dysphagia.
Scott Graffius '89 (Psychology) is CEO of Exceptional PPM and PMO Solutions. He has published two books, "Agile Scrum: Your Quick Start Guide with Step-by-Step Instructions," and "Agile Transformation: A Brief Story of How an Entertainment Company Developed New Capabilities and Unlocked Business Agility to Thrive in an Era of Rapid Change." The first was featured in Yahoo Finance, the Boston Herald, Computer Weekly and Innovation Management, among others. He speaks at conferences and other events around the globe.
19

90s
Teh-Han Chow '92 (Marketing) is president of dairy product corporation NZMP for the company's Greater China and South and East Asia operations. He oversees operations in all of Asia except Japan and Korea. NZMP is the ingredient business of Fonterra Cooperative Group, supplying dairy products, nutritional supplements, beverages and more. Prior to joining Fonterra, Chow was CEO of Louis Dreyfus Commodities China. In October 2018, he spoke about the driving forces behind Asian dairy consumption trends, at the NZX Global Dairy Seminar in Singapore. During his time at CSUN, he served as secretary of CSUN's China Institute under professor Li Ye. He lives in Shanghai.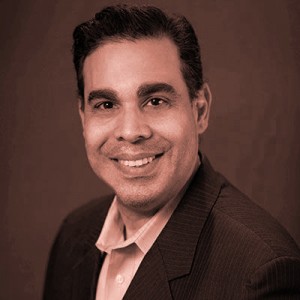 John-Anthony Meza '92 (Psychology, pictured at right) joined the senior leadership team of the nonprofit KaBOOM!, as vice president of talent, diversity, equity and inclusion. KaBOOM! is focused on addressing racial and socioeconomic inequity in play for kids, in order to counter health, education and other disparities. Previously, Meza served in leadership roles with Community Health Accreditation Partner, Corporate Voices for Working Families, KPMG and, most recently, Raffa Companies. Before having kids, he was a triathlete and cyclist, and he did numerous AIDS Rides, as well as a half Ironman in Costa Rica in 2012. He lives in Washington, D.C., with his three kids and husband, shuttling between school, extracurricular activities and sports.
Raquel Burbank '93 (Finance), '02 (Teaching Credential), M.A. '19 (Education Leadership and Policy) was promoted from teacher to Target Student Population Advisor at Lockwood Avenue Elementary School in Los Angeles, which she credited to "CSUN and its continued focus on preparing its students with exactly what they need as professionals." Burbank noted that she was thrilled to finish her master's in education leadership at CSUN this year and thanked her professors.
Clint Lohr '93 (Journalism) works in real estate as a salesperson for Keller Williams Realty, Los Feliz, and he writes for The Tolucan Times, a community weekly newspaper based in Toluca Lake.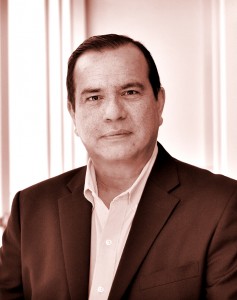 Sergio Retamal '93 (International Business, pictured at right) is the founder, president and CEO of Global 4PL Supply Chain Consulting and Software. The company is a consulting and implementation firm that helps other companies reduce costs and improve regulatory compliance. In 2018, the company received the Exporter of the Year Award from American Express and the President's "E" Award for Export Service from the U.S. Department of Commerce. Retamal was an honoree in Silicon Valley Business Journal's Latino Leadership Awards program in March 2019.
Jay Heltzer '94 (Music) is a senior master sergeant and bass trombonist in the U.S.
Air Force Concert Band, based at Joint Base Anacostia-Bolling in Washington, D.C., where he has served since 2004.
Scott Zimbler '95 (Radio-TV-Film) started his own digital marketing agency, Home Brew,
in 2013. Home Brew is a team of designers, developers, marketers and strategists for digital campaigns. In early 2018, Zimbler was invited to speak about his work to CSUN professor Todd Holmes' CTVA class. That night, Zimbler said, several students in attendance applied for internships at the company. "We could only hire one, and we selected Gioia D'Andrea '19. Now, a year and a half later, Gioia accepted a full-time job with us after graduation. We were all so impressed with how she worked hard to be our full-time intern, while also taking a full course load. We are very excited for her to start full time, and I thank my relationship with CSUN for making this happen!"
Frank C. Hobmeier '99 (Accountancy) joined PricewaterhouseCoopers' Private Company Services practice as a Partner in Tax.
20
00s
Christie (Gurango) Bautista '02 (Environmental and Occupational Health),'09 (M.P.A., Public Administration) was appointed in 2018 by then-Gov. Jerry Brown to serve as the special assistant for program review at the California Department of Toxic Substances Control. She continues to serve in this capacity in Gov. Gavin Newsom's administration.
Frank Salinas '02 (Radio-TV-Film) has dedicated his career to delivering compelling stories to our screens. In fall 2018, Salinas started a new post, overseeing unscripted TV programs — including reality TV and documentaries — as the senior post-production executive at Amazon Studios. Salinas helps select and develop the stories that get made into TV series, as well as ensuring that those programs are accessible on multiple platforms. He started his career as a producer at MTV News, covering pop culture and entertainment news. He also worked on live awards programs, including The Golden Globes, The Grammys and the MTV Video Music Awards. Outside of work, Salinas spends most of his time as a family man with his wife and two children, Layla and Nixon.
Wendy (Sanchez) Madrid '03 (Psychology) works as a behavior analyst in South Texas. In 2006 she married her husband, Sergio, who is a Navy corpsman, and they have three children: Samuel, adopted in 2008; Andres, born in 2008; and Lilianna, born in 2017.
Richard A. Pedroza '03 (Psychology), M.A. '07 (Special Education), '07 (Teaching Credential) completed an Ed.D. in Educational Leadership from the University of Southern California in 2019.
Miryam Barajas '04 (Political Science – Politics and Government) was recently appointed communications director of Region IX (Arizona, California, Guam, Hawaii and Nevada) for the U.S. Small Business Administration. Previously, she served as public information officer for the California State Water Resources Control Board, as public affairs specialist for the California Special Districts Association, and as executive director for California's organ donor registry. In 2012, she was the campaign manager for Matthew Lin's candidacy for State Assembly.
Wilson Del Pizzo Jr. '04 (Cinema and Television Arts) and Evina (Luna) Del Pizzo '14 (Sociology) are a husband-and-wife team who opened Strong House Training, a gym dedicated to functional training classes as well as personal training.
Keith Nolan '05 (Political Science), '09 (Teaching Credential), M.A. '10 (Special Education – Deaf and Hard of Hearing) gave a TED Talk, "Deaf in the Military," on his own experiences with the Armed Forces, and he lent his name to the Keith Nolan Air Force Deaf Demonstration Act. The congressional bill proposed in 2015 and 2018 would create a demonstration program within the U.S. Air Force to explore the benefits of having individuals who are deaf serve in the military.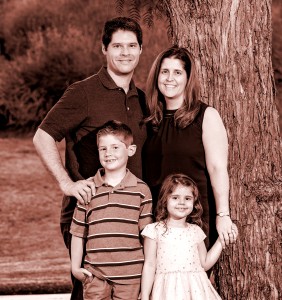 Kristin (Bernard) Metchis '05 (Graphic Design) and Keith Metchis '04 (English/Teaching Credential) are the proud parents of two children, Ryan and Emily (all pictured at left). Their daughter, Emily, was born with a rare liver disease, biliary atresia, for which Kristin has helped raise more than $5,000 for Children's Hospital Los Angeles for research to help find a cure.
Monica (Ortiz) Ramos '06 (Political Science) earned her Master of Public Administration degree at the University of Southern California.
Timothy Gaspar '07 (Finance) is the CEO of Gaspar Insurance. He recently established an endowed scholarship fund for students in the insurance program at CSUN's David Nazarian College of Business and Economics. As his company has grown to more than 45 employees, Gaspar said he has identified CSUN as "the single best source of talent in Southern California for the insurance business." Gaspar is also a CSUN President's Associate.
Jorge N. Leal '07 (Journalism/History), M.A. '11 (History) earned his Ph.D. in history from UC San Diego in fall 2018. As he completed his dissertation, Leal taught courses on California and L.A. history at CSUN. This fall, he will be a postdoctoral teaching fellow co-appointed in the Departments of History and American Studies and Ethnicity at USC. Leal is also the curator of the Rock Archivo LÁ, an online repository that collects, shares and examines Latinx youth cultures ephemera, from a historical perspective.
Nia Sherrema Pearson, '07 (Marketing) started her own agency, Marketing 4 Real Results (M4RR). The agency specializes in building strategic marketing campaigns for small- and medium-size businesses, using digital and traditional marketing tactics.
Cesar Soto '07 (Honors English/Chicano/a Studies), M.A. '12 (English Literature) defended his dissertation, "Religion and Revolution in a Transatlantic Frame: The Cases of English, Irish, and Mexican Literature (1789-1832)," with distinction at the University of Notre Dame. He also participated in the "Religion, Secularism, and the Novel" NEH Summer Seminar at the University of Iowa. His article "Mexico in the Revolutionary Atlantic: Catholicism and the Arts of Resistance in Fray Servando's Memorias and Carta de un Americano al Español," was published in Symbiosis: A Journal of Transatlantic Literary and Cultural Relations.
Armen Adzhemyan '08 (Psychology) became a licensed realtor and opened an auto repair business. He and his wife, Mary, have two daughters, Viviana and Ariana.
Jason Hensley '08 (Management), '12 (Teaching Credential), M.A. '16 (Special Education – Mild/Moderate Disabilities) has been accepted into a Ph.D. program for Holocaust studies, where he plans to study the reaction of American churches to the Holocaust.
Elaine Neff '08 (Mathematics/Secondary Education), '10 (Teaching Credential), '19 (M.A., Educational Leadership and Policy Studies) teaches math at Francis Polytechnic Senior High School in Sun Valley. She also serves as a leader for Boy Scout Troop 104 in Mission Hills and enjoys hiking, cycling and running.
Tommy Vinh Bui '08 (Cinema and Television Arts), M.A. '10 (English Literature) was awarded a 2018-19 Arts for L.A. Fellowship, where he served as a cultural policy fellow to advocate for and work toward change in the city of Inglewood. The program culminated in a community action project in partnership with local artists to capture untold stories and uplift the neighborhood.
Manouk Akopyan '09 (Journalism) joined the TV broadcast team for Lights Out Xtreme (LXF) Fighting, a new MMA league founded by former Chargers linebacker Shawne Merriman. The LXF shows air on Fox Sports West and Fox Sports Prime Ticket.
Igor Kholkin '09 (Communication Studies) rebranded his agency, Avidon Marketing Group, which provides search engine optimization expertise. Kholkin serves as president and chief strategist of the company.
Alberto Lopez '09 (Criminology – Criminal Justice, pictured at left) completed his Doctor of Social Work degree in May, after completing his Master of Social Work in 2011 from the University of Southern California.
Jessper Maquindang '09 (Political Science) graduated from USC in May 2017 with his executive master's degree in leadership. In 2018, he was hired into the Accelerate-to-Leadership (A2L) career development program at Aramark.
Doug Weissman '09 (Languages/Cultures – Italian) completed his M.F.A. at the University of San Francisco and teaches at Southern New Hampshire University. He has worked as a freelance writer and travel writing specialist and has published a number of short stories in literary magazines.
20
10s
Carlos C. Rodriguez '11 (Finance) owns his own Allstate Agency in the San Diego area and works as a personal financial representative, registered through the Financial Industry Regulatory Authority (FINRA).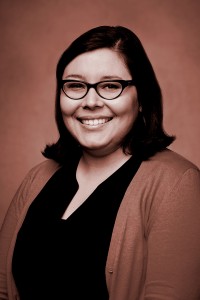 Cassaundra Rodriguez '11 (Sociology/Gender and Women's Studies, pictured at right) earned her Ph.D. from the University of Massachusetts, Amherst in 2017 and now serves as an assistant professor of sociology at the University of Nevada, Las Vegas.
Ashlei (Wright-Poullard) Snead '11 (Child and Adolescent Development), M.A. '14 (Early Childhood Education) is director of Bethel Encino Preschool and a professor of early childhood education at College of the Canyons. In May, the CSUN Alumni Association honored Snead with the 2019 Exemplary Alumni Award for Child and Adolescent Development, along with Andrea Canales '08 (Child Development).
Priscilla Zarifi-Canizalez '11 (Management) and Oziel "Ozzie" Canizalez '11 (Finance) married in 2013. Priscilla earned her series 7 and 63 licenses and is studying for her last license series 65. In 2018, she joined Morgan Stanley Wealth Management in Santa Monica. Oziel is in the MBA program at Pepperdine, on track to graduate in December. He was promoted to assistant vice president, credit officer at City National Bank. The couple are also world travelers, with stops in 2018 in Greece, Peru, the island of Moorea, Antigua and Guatemala.
Twyla Spencer '11 (Communication Studies) became a proud homeowner at the age of 30, after years of hard work and dedication. Spencer is a billing clerk at AbM Engineering, which provides engineering services to small and medium companies.
Dolores Batten '12 (English) is a professor of English at Eastern Florida State College and a doctoral student in the Text and Tech- nology Program at the University of Florida. She also serves as the essay editor of Plath Profiles, an academic journal that focuses on the life and works of American writer and poet Sylvia Plath. Batten and her wife live in Florida.
Monica Hall '12 (Cinema and Television Arts), performing under the stage name Moni Li, made her L.A. acting debut as Mamma in "Mamma's Kitchen" at the Wilshire Ebell Theatre in June. Her film and TV credits include "Take a Hike, Bert," "Cherokee Kid" and the short films "Hiding From You," "Rough Sleeper" and "Beneath The Face," and the web series "LIV," which premiered this past summer.
Christine Hirst '12 (M.A., Science Education), an Earth science and astronomy teacher at West Ranch High School in Stevenson Ranch, was selected as one of five recipients of a National Science Foundation position as a Chile Education Ambassador, and she spent the summer traveling to observatories in the South American nation. She was also selected to participate in NASA's SOFIA mission — the Stratospheric Observatory for Infrared Astronomy, a joint project of NASA and the German Aerospace Center to construct and maintain an airborne observatory on a modified Boeing airplane. Hirst also received a $245,000 grant from the state of California to develop a series of astronomy courses for secondary school students. Her West Ranch students this year launched their sixth weather balloon, with nine experiments onboard.
Nilofar Karbassi '12 (Liberal Studies) is an associate at Lathrop Gage LLP focusing on mass tort litigation. She has experience in representing small businesses, as well as Fortune 500 companies involved in product manufacturing, sales and distribution.
Catrina Avila '13 (M.S., Marriage and Family Therapy) is a therapist at Penny Lane in Lancaster, where she works with children and adolescents. Five months after joining the agency, she was promoted to clinical supervisor, where she trains all new therapists joining the organization and coordinates required documentation for the Department of Mental Health. During this time, Avila also got married in a destination wedding in Cancun, Mexico.
Re'aunna Henderson '13 (Psychology) completed her master's at Long Beach State in 2015. She opened a private practice, working with athletes on mental preparation, as well as working full time with U.S. Army soldiers on their mental performance. Her brother Rodney "Rocket" Henderson Jr. also attends CSUN, where he is a senior on the Matador Men's Basketball team.
Justin La Torre '13 (English) has been hired by NIS America as a copy editor for their marketing team. His writing has been published in various media, including literary magazines, public relations blogs and trailers for film and video.
Elizabeth Dorssom '14 (M.P.A., Public Sector Management) was a visiting scholar at the Carl Albert Congressional Research and Studies Center at the University of Oklahoma and conducted archival research for the project "Legislative Durability: Deliberation on Sunset Provisions in Legislation." She is working on her Ph.D. in political science at the University of Missouri.
Emily Hibard '14 (M.P.A., Nonprofit Sector Management) runs a nonprofit recording studio, Idle Tuesday, and recently produced "Honor Project," a documentary film on fatherhood.
Malachia Hoover '14 (Cell and Molecular Biology), M.S. '17 (Biology) was awarded
a Ford Foundation Pre-Doctoral Fellowship. She is in her second year of the doctoral program in stem cell biology and regenerative medicine at Stanford University. At CSUN, Hoover participated in the Research Initiative for Scientific Enhancement (RISE) program, funded by the National Institutes of Health. When she graduated in 2017, she won the Mack I. Johnson Research Award for Outstanding Graduate Student, the most prestigious award given to a graduate student in the College of Science and Mathematics.
Amanda (Robinson) Ibanez '14 (Psychology) completed an M.S. in psychology and started her career in Pennsylvania as a credentialing specialist for a nurse-staffing agency. During that time, she married, and the couple moved back to their home town, Thousand Oaks, Calif. Ibanez is now the credentialing coordinator for Ventura Orthopedics Medical Group, Inc., where, she noted, she uses her psychology background every day.
Caroline Arellano-Garcia '15 (Biotechnology), a former MARC (Maximizing Access to Research Careers) scholar at CSUN, was awarded National Science Foundation and Ford Foundation Pre-Doctoral Fellow- ships, which seek to increase diversity in higher education with students of superior academic skill. She is pursuing her Ph.D. at Stanford in biology with an emphasis on molecular and organismal cell biology.
Laura Cornejo '15 (Social Welfare and Social Justice) is the proud mother of a baby boy, born in 2018. Cornejo is a community relations representative in the marketing department for Anthem Blue Cross, to bring resources to low-income individuals in the San Fernando Valley.
Sergio Montero '16 (Management) is a recreation coordinator for the City of Los Angeles at the Jim Gilliam Recreation Center near Baldwin Hills.
Ashley Abigail Resurreccion '16 (Psychology) is a traveling artist, professional pinball player and Peace Corps volunteer teaching English in Thailand. She and her partner are also professional runners who travel around the country to race in marathons and ultra trail runs. She is preparing to study for her master's degree in psychology.
Nicole Baczkowski '17 (Psychology) is a pre-doctoral student in the Psy.D. program in clinical psychology at Alliant International University-CSPP, focusing on children, dual-diagnosis and positive psychology.
Bobby Eliyahou '17 (Communication Studies) is a universal banker at One West Bank in Beverly Hills, working on the branch's teller and banker platforms.
Gabriela Najera '17 (Sociology) is working on a Master of Social Work degree at Cal State L.A., on track for completion in spring 2020.
Brittany Gamble '18 (Journalism) interned for four months at Calabasas-based MyCorporation before being promoted to social media specialist and editor-in-chief. The company provides online document filing services for clients who wish to form limited liability companies (LLCs). "I'm so happy to be an influential leader in my department," Gamble said. "It's a lot of responsibility early on, and I love every second of it!"
Mark Jang '18 (Systems and Operations Management) enlisted in the U.S. Marine Corps shortly after graduation and completed boot camp on Nov. 2, 2018.
Clarissa Rojas '18 (Journalism) fulfilled a lifelong dream of becoming a press secretary for a member of Congress, Rep. Nanette Diaz Barragán (D-Carson). "I'm thankful to the CSUN in D.C. internship program and the professors in the journalism department, who prepared me for this role," Rojas said. "While I have a long way to go in my career with so much more to learn, I'm humbled to be able to walk in the halls of power with some of the greatest leaders of our generation."
Please submit notes for future publication to magazine@csun.edu.
---
Matador Milestones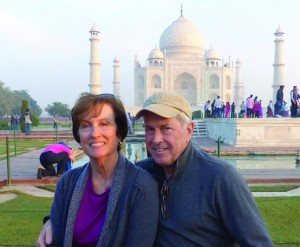 Susan (Reigrod) Goodman '69 (Sociology) and Barry Goodman '67 (History, both pictured at right) celebrated 50 years of marriage in June. The couple met at Monterrey Hall, then an all-girls dorm, at San Fernando Valley State College. Barry was playing with his band at the dorm. "It was love at first sight," Susan said. "We took a few classes together and met often on campus. We married right after I graduated in 1969." The couple lives in Texas, where Barry founded and serves as president of The Goodman Corporation, which manages mobility and transit improvement programs throughout the U.S.
Burton Haaz '69 (History) and his wife, Carol, celebrated 50 years of marriage. They're also busy cheering for their 12-year-old granddaughter, Mia Komsky, an actress and member of the Junior Olympics beach volleyball team and USA National Beach Tour.
Mark Roady '74 (Political Science) retired after 41 years working for Ventura County as a supervisor with the county's Human Services Agency Adult Protective Services. Roady lives in Camarillo with his wife, Paula. Their daughters, Leah and Lauren, are graduates of Cal Poly San Luis Obispo.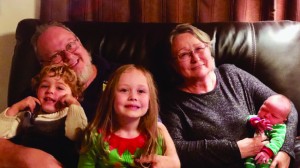 Richard McMillan '89 (History), '91 (Teaching Credential), M.A.'92 (History) and his wife, Cheryl McMillan (pictured at right with new grandson, Deacon Scythe Alcala, along with grandchildren Dane and Fiona) — a longtime staff member in the Department of Alumni Relations — had quite the year in 2018: The couple celebrated their 40th wedding anniversary and welcomed Deacon on Dec. 22, 2018. Richard has been a history professor at Pierce College since 1996. In 2018, he also received the Golden Apple Award for faculty excellence from Pierce's Associated Students Organization (ASO), and screenwriting awards from the Glendale International Film Festival and Page Turner Screenplay festivals.
Ken Schwartz '94 (Marketing), MBA '99 (Business Administration) announced his engagement to Kathleen Nolan. Schwartz also began a new career as senior manager at Corporate Communications for K12, Inc.
Jamie Wisehaupt '02 (Liberal Studies), '03 (Teaching Credential), M.A. '18 (Educational Administration) and Nick Stahl tied the knot on June 23, 2018. Wisehaupt has worked as a middle school science teacher since 2005. The couple owe their initial meeting to the university's 88.5 FM KCSN and radio host Kat Griffin, Wisehaupt said. Both Wisehaupt and Stahl had worked at the station, but at different times and never met. "Nick had started with the station just as I had left," Wisehaupt reflected. "At that moment, Kat realized that she had to set us up! Nick and I agreed to a blind date, and the rest is history."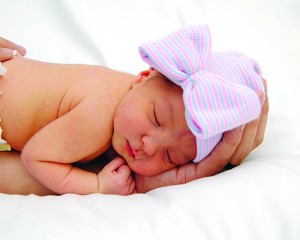 Amanda (Powell) Andrade '07 (Family and Consumer Sciences), M.A. '13 (Family Studies) and her husband, Renatto, welcomed a baby girl, Riza Avery, on Oct. 14, 2018 (pictured at left). Andrade said they are thrilled to begin their family adventure together.
Michelle (Dalpathado) Felgenhauer '13 (Cinema and Television Arts) and her husband, John, tied the knot in October 2018. She works at iheartmedia – Total Traffic & Weather network as a business operations coordinator and research analyst. She also owns her own calligraphy business.
Nicole (Soulodre) Maetta '14 (Criminology – Criminal Justice, pictured at right) tied the knot with her husband, Michael, in October 2018.
Published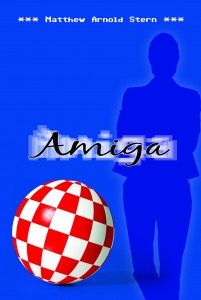 Matthew Arnold Stern '85 (English) has a forthcoming novel, "Amiga," scheduled for release in November from Black Rose Writing. The novel's protagonist, a CSUN alumna and middle-age programmer seeking solutions from her past through a classic computer, was inspired by Stern's experiences at CSUN and the nascient computer industry in the 1980s, he said. Parts of the story take place on campus.
Susan Weiner '90 (English) published her second book, "Before the Foundation of the World," a book of Christian devotional poetry, from Belle Isle Books.
Dan McCrory '92 (Journalism) self-published his book, "Capitalism Killed the Middle Class: 25 Ways the System is Rigged Against You," through Xlibris. The book is based on his 37-year career in the telecommunications industry, primarily at AT&T, as he transitioned from "clueless worker" to union activist to political candidate.
Loryn (Rataizer) Stone '08 (English) had her debut YA novel, "My Starlight," published by Affinity Rainbow Publications. She writes for two websites, PopLurker.com and Nerdbot.com, focused on popular culture, gaming, cosplay and fan fiction.