Inseparable
Remembrance: Stan and Aida Metzenberg
On May 10, 2019, a year after their passing, CSUN colleagues, students, alumni and family members gathered at the Orange Grove Bistro on campus for a celebration of the lives of professors Aida and Stan Metzenberg.
The Metzenbergs were longtime faculty members in the Department of Biology — she a beloved mentor and pioneer in the field of human genetics, he a tireless researcher and inspiration to countless students. They died in 2018, within months of each other, Aida in March of a long-term, neurodegenerative disease, and Stan in July after a battle with glioblastoma.
The Metzenbergs met at Reed College in Portland, Ore., where Aida was the resident advisor in Stan's dorm.
"I suspect that Stan was smitten immediately and spent hours planning his courtship of Aida, although this is just what I imagine Stan doing," friend and longtime biology department colleague Mary-Pat Stein said in a tribute at the May celebration.
The couple married in 1981, just prior to Stan's graduation from Reed. They moved to Madison, Wisc., to study at the University of Wisconsin, where Stan earned his Ph.D. in molecular biology and Aida earned her Ph.D. in human genetics. The couple welcomed a daughter, Gretchen, and son, Andre.
In 1989, the Metzenbergs moved to San Francisco, where they both served as postdoctoral fellows at UC San Francisco. In 1995, they moved south when Aida was recruited to California State University, Northridge to build the Genetic Counseling Program. Stan was subsequently hired at CSUN as a cell and molecular biologist. In May, a large number of alumni turned out to speak about how Aida, "Dr. Metz," had trained them for careers in genetic counseling or postdoctoral work at elite universities and other institutions.
Since joining the CSUN faculty, both Stan and Aida taught a staggering number of biology classes. Aida in particular was known for her warmth and empathy, and many students credited her with mentoring them as they grew and pursued careers in research or medicine.
"As one student remarked, 'Because of her, I am a scientist,'" said longtime colleague and friend Carol Shubin.
"Stan and Aida touched the lives of thousands of students," Stein added. "The Metzenbergs were true gems to CSUN and to our students.
"Over the last years, I learned of Aida's passion for getting students involved in research and in helping them achieve their dreams," she said. "Aida always had a full laboratory of students, and she regularly had lab meetings and pushed students toward their goals. Stan, the thinker, was more likely to be in his lab alone, tinkering with code on his computer and ensuring that their online classes were running smoothly and that students were doing the work necessary so they learned the materials presented. Stan and Aida worked as a team, and they were a great team."
The Metzenbergs also shared a lifelong passion for music, Shubin said. Aida grew up in a musical family and was named after Verdi's opera. Her father, Roy Bogas, is a renowned pianist who still performs with the San Francisco Ballet. She sang with a beautiful alto voice, and Stan played the French horn.
In memory of Aida, Shubin recently dedicated the Terrace Wall at the Younes and Soraya Nazarian Center for the Performing Arts (The Soraya) on campus, in honor of the many concerts they enjoyed there together.
In the last couple of months before Aida succumbed to her disease, Stein said, they talked about Aida's worries for Stan and his struggles with glioblastoma. "Her deep love for Stan was evident in every word she spoke of him," Stein said. "And conversely, in talking with Stan when Aida was struggling and then later in the hospital, his love for Aida was also evident.
"I already miss laughing with Aida at lunches where we both nearly choked on our food," she continued. "I miss talking with Stan about life and science. But, I have loving memories of both that I carry with me daily. And, probably more importantly, I carry with me the way that Aida and Stan treated their students — with compassion and empathy, and with respect and pride. When I'm having a rough day, I try to channel some Aida into my communications with students. I feel incredibly lucky that I had both Aida and Stan as my friends and as my colleagues."
---
ALUMNI
Lila Dawson-Weber '64 (English) died on Oct. 23, 2018, at her home in Harbor City, Calif. She was 75.
Dawson-Weber was born in Brooklyn, N.Y., and her family moved to California when she was 5 years old. With her bachelor's degree in English from San Fernando Valley State College, Dawson-Weber enjoyed a long teaching career, including serving as a special education teacher at Fulton Middle School until she retired in 2002.
She married fellow teacher and animal activist Jim Weber in 1984. Her family described her as a warm woman who loved her family with all her heart.
She is survived by her son, Jim Weber Jr., and daughter, Ann Marie Weber; grandchildren Chris Miller, Jamie Weber, Kyle Weber and Tim Helm — whose wife, Randi-Lee Helm '12 (Deaf Studies/ Community Service), is also a Matador.
Craig P. Healy '75 (Health and Human Development), '77 (Education/Teaching Credential), 67, of Hayward, Calif., passed away at home on Oct. 22, 2018. He was born March 10, 1951, in Springfield, Mass. At CSUN, he was a starter on the junior varsity basketball team and a member of the NCAA Divi- sion II Champion track and team.
Healy was inducted into the USA Deaf Hall of Fame in 1997. He held the world record for a deaf athlete in javelin and competed in two Deaflympics, winning silver and bronze medals for javelin. In the mid-1970s, he also was voted Los Angeles' Most Improved Weightlifter.
He played in the USA Deaf Basketball League, where he led his Oakland and Los Angeles teams to multiple national championships in the 1970s and 1980s.
He went on to work as a teacher at the California School for the Deaf in Fremont for 21 years. He was also the girls basketball assistant and coach at the school. He taught American Sign Language at nights at Chabot College in Hayward for several years.
Healy and his wife, Gerrianne, lived in Hayward for 36 years. He is survived by Gerrianne, sister Candace Starr, brother Scott Healy and stepmother Mildred Healy.
Daryl Dragon (Music), the musician best known as the "Captain" from the group the Captain and Tennille, died of renal failure on Jan. 2. He was 76.
"He was a brilliant musician with many friends who loved him greatly. I was at my most creative in my life, when I was with him," Toni Tennille, Dragon's longtime partner and ex-wife, said in remembrance, according to The Hollywood Reporter. She was with him when he died.
The name Daryl Dragon is hard to forget. But it was his nautical moniker — which he earned from The Beach Boys when he played as their backup keyboardist, for his ever-present boating cap — that made the singer, composer and actor famous in the 1970s. Captain and Tennille's pop song cover of Neil Sedaka and Howard Greenfield's "Love Will Keep Us Together" was ubiquitous in the mid-1970s, and it won them a Grammy for Record of the Year in 1975. The song reached No. 1 on the Billboard Hot 100 singles chart, and it sold more than 1 million copies.
Dragon was born on Aug. 27, 1942, in L.A. to legendary composer Carmen Dragon and his wife, Eloise. He attended Los Angeles Valley College and then transferred to what was then known as San Fernando Valley State College (now CSUN) to study piano from 1963-66.
He left college to form an instrumental jazz band with his brothers, which released music through Capitol Records. In 1967, he took a gig as a backup keyboard player for The Beach Boys. Band member Mike Love dubbed Dragon "Captain Keyboard," and the first half of the nickname stuck.
Dragon met Tennille in the mid '70s, and their act soon took off. The couple married in November 1975 and separated in 2014. They made music and performed together until the 1990s. In addition to Tennille, Dragon is survived by his older brother Doug and two nieces, Kelly Arbout and Renee Henn.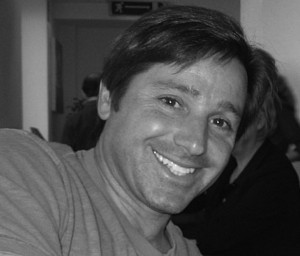 Gary Lang '89 (Radio-TV Production), a prolific producer who won 17 Emmy Awards with Fox Sports, died April 21 at his home in Redondo Beach. He was 53.
At CSUN, he was an active member of Pi Kappa Alpha Fraternity and remained lifelong friends with his fraternity brothers. Lang started his career in 1991 in the CBS Sports tape vault, eventually becoming a segment producer for the 1994 Winter Olympics in Lillehammer, according to The Hollywood Reporter. Later that year, he moved from New York to L.A. as part of the production team that launched Fox Sports' inaugural NFL season, rising from broadcast associate to vice president of special projects while with the network from 1994-2008.
Lang helped create the edgy look and style of Fox Sports; produced World Series, Major League Baseball All-Star Games, NFL on Fox; and worked on innovative opening teases for America's biggest sporting events and programs.
Lang, a New Jersey native, turned a childhood dream into reality when he produced the opening teases for the Fox broadcasts of numerous Yankees World Series games.
"Gary was the most passionate fan of the New York Yankees and Bruce Springsteen," his former wife, Ronit Larone, told the North Jersey Record. "Other than his two children, those two things were the greatest love of his life."
More recently, Lang worked as a supervising producer for ESPN's "Shifting Gears With Dale Earnhardt Jr." and produced "Hell's Kitchen," "Pros vs. Joes," "Shaq Versus" and various projects for the NFL Network. From 2012-15, he also served as vice president of production for the Tennis Channel.
He is survived by his children, Jessica and Noah, and siblings Bill, Richard, Chris and Lisa.
Matthew Alexander Proctor '13 (African American Studies/Social Sciences) passed away on Oct. 11, 2018, in Los Angeles. He was 49.
Proctor was born and raised in Washington, D.C., and graduated from Kendall Demonstration Elementary School and The Model Secondary School for the Deaf at Gallaudet University, which he attended for freshman and sophomore years. He earned his B.A. at CSUN and after graduation he worked in architecture and secured membership in the American Institute of Architects Los Angeles chapter.
He is survived by his wife, Yvette Lujan Proctor; children Jacqueline, Monique and Nicholas; stepson Roy Ranier; mother Leslie Ann Herbert Proctor; brothers Michael, Mark and Martin; and many family members and friends.
FACULTY & STAFF
Arthur Lane (English) died on April 26, 2018, at the age of 81. He joined the Valley State Department of English in 1968 and retired in 2001. In 1972 his first book, "An Adequate Response: The War Poetry of Wilfred Owen and Siegfried Sassoon," was published by Wayne State University Press. The volume is a retrospective analysis of the English soldier-poets in World War I as seen from the perspective of a critic who had protested the war in Vietnam. His second book, "Dancing in the Dark," is a collection of deeply moving and, at the same time, delightfully witty poems.
Lane is best remembered for his teaching at CSUN. He specialized in the Romantics, but the whole range of British literature was at his command, according to former colleagues in the department.
Warren Wedin (English) passed away in January. He was hired by the department in 1969 and taught at CSUN until 2004. He specialized in 20th-century British and Irish literature and creative writing. He was known as a warm and generous colleague who will be deeply missed, according to former colleagues.
Wedin stayed passionate about literature in his retirement and remained close friends with many of his former students, several of whom were there to support him in his last days. He is survived by his wife, Patricia, a son and daughter-in-law, and a granddaughter.
"I remember Warren as a warm and generous colleague with a quick and ironic wit with a ready smile," said Katharine Haake, associate chair of the Department of English. "He was an ardent advocate for our creative writing students and The Northridge Review, our campus literary magazine. Of particular note is the commitment and dedication with which he single-handedly curated and edited a retrospective anthology of the best student writing from the past 25 years, 'The Best Fiction and Poetry from California State University, Northridge: 1962-1988.' The book Warren created was a wonderful introduction to the talent and diversity of CSUN student writers."
Anita Robertson (Admissions and Records) passed away on March 14. She worked as a schedule of classes administrator in Admissions and Records over the past 17 years. Robertson came to CSUN in 2001 and over the years served as a coach and mentor to many. Her ability to guide and share was immense, said Stella Theodoulou, special assistant to the president and provost.
Robertson was selected as the campus employee of the year awardee twice, and she was so humble that she declined to accept the second award because she wanted somebody else to have a chance. She led the campus course scheduling community with grace and dedication, pulling together people and offices across campus to accomplish a herculean task several times each academic year. Robertson rarely wanted to be the center of attention and requested that there be no memorial ceremony for her.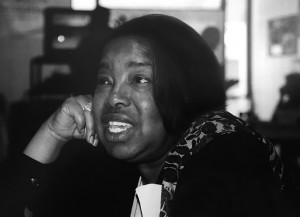 Margaret June Brown (Educational Opportunity Programs), a key architect of EOP structuring at CSUN who played a crucial role in the development of the annual Black Graduation, passed away Nov. 22, 2018. She was the first director of the Student Services Center/Educational Opportunity Program (EOP) for the College of Health and Human Development.
Born in Natchez, Miss., her family relocated to Los Angeles in 1946. After graduating from high school, Brown worked for Pacific Bell by day and took courses at Cal State L.A. at night, graduating with bachelor's degrees in science and education.
To better pursue teaching and counseling students (what she called her "first love"), she came to CSUN as a professional in 1977. Brown was a key architect in structuring the ways that EOP would be administrated at CSUN and was instrumental in the establishment of the Student Services Center satellites in 1991, taking on the role of director for the College of Health and Human Development. In 2002, she left the college to serve as director of the CSUN Advisement Resource Center/ EOP, where she served until her retirement in 2003.
A powerful student advocate, Brown fought for the rights of all students on campus, and in the early '90s brought her talents to restructuring Black Graduation. Many of the changes she initiated shaped the way the program is run today. Black Graduation is an annual celebration of diversity on campus that honors and celebrates the academic success of students of African descent.
In 2002, she received the CSUN Don Dorsey Excellence in Mentoring Award, in recognition of her dedication and enthusiasm for mentoring students. She was a champion of students, empowering them through the promotion of educational equity, student achievement, retention and graduation.
Esmeralda (Gomez) Hernandez (Human Resources) passed away on Jan. 20, at the age of 43. She had worked as an operations technician in CSUN's Department of Human Resources since 2012. The university was close to her heart, as she'd also taken classes at CSUN as an undergraduate. She was born in Huntington Park, Calif., the fifth child of Jose and Mary Gomez. She was an honor student at the Stevenson Junior High School magnet program in East L.A., and she graduated with honors from Roosevelt High School. Beginning her studies at CSUN, she was the first in her family to enroll in a university.
She is survived by her husband of 17 years, Jose Ignacio Hernandez, and eight siblings. Esmeralda and Jose had no children, but she enjoyed being with and spoiling her nieces, nephews, grandnieces and grandnephews as if they were her own. She was known for her loving personality and contagious smile.