CSUN-al Gardening Class to Offer Tips for Growing Fruit Trees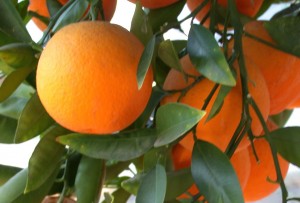 The hospitable Mediterranean climate of Southern California offers gardeners an opportunity to grow a vast array of fruit trees, which can provide tasty treats throughout the years.
The next CSUN-al Gardening session — scheduled from 9 to 11 a.m. on Saturday, March 24, at California State University, Northridge — will feature a discussion on selecting, planting and maintaining fruit trees.
"Tastier, more nutritious fruits can be grown in our home gardens," said Brenda Kanno, manager of the CSUN Botanic Garden. "Picking and eating a fully ripe, homegrown orange, apple or peach is a delightful experience, and environmental horticulturalist Don Hodel will share tips on growing an abundant crop."
Hodel is the environmental horticulturalist for the University of California Cooperative Extension, Los Angeles County, and his research interests include the selection and management of landscape trees, shrubs and groundcovers.
Registration for the free class is required. Email botanicgarden@csun.edu to request a space in the class or for more information. Driving and parking instructions, as well as the class meeting location, will be sent upon registration.
CSUN's Botanic Garden is operated by the university's Department of Biology and serves as a field site for botany, entomology, photography, painting and other classes. In addition to geographically themed plantings and a butterfly garden, the garden also features greenhouses where noteworthy botanical specimens are grown. The garden is open to the community.
Visit the Botanic Garden website at www.csun.edu/botanicgarden/ for more information.