CSUN-al Gardening Series to Explore the Art of Pruning Roses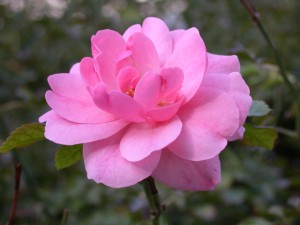 Properly pruned roses are healthier, easier to maintain, more vigorous and produce better blossoms. So why does rose pruning seem so hard for so many people?
Landscape designer Steve Gerischer will take the mystery out of rose pruning during the hands-on CSUN-al Gardening Series: Rose Pruning Workshop from 9 to 11 a.m. on Saturday, Jan. 18, 2014, at California State University, Northridge.
The class will begin with an introduction to the why, when and how of rose pruning. Participants will put theory into practice when the class goes outdoors to work on a nearby rose bed.
"When properly pruned, most rose varieties require little TLC," said Brenda Kanno, manager of CSUN's Botanic Garden, which hosts the CSUN-al Gardening Series. "A well-pruned rose will grow and bloom better, and be less susceptible to disease problems."
The class will occur rain or shine, except for extreme weather conditions. Participants are advised to dress appropriately, including hat, gloves and their favorite hand pruners.
Registration for the free class begins today, Dec. 18, and is required. Email botanicgarden@csun.edu to request a space in the class or for more information. Driving and parking instruction, as well as the class meeting location, will be sent upon registration.
CSUN's Botanic Garden is operated by the university's Department of Biology, and serves as a field site for botany, entomology, photography, painting and other classes. In addition to outdoor landscapes and natural botanic environments, the garden also features greenhouses where noteworthy botanical specimens are grown. The garden is open to the community.
For more information about the Botanic Garden, visit the website www.csun.edu/botanicgarden.