CSUN Students Provide Free Tax Preparation Assistance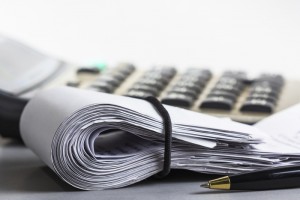 In no time at all, April 15 will be here and taxes will be due. California State University, Northridge business students hope to take a little bit of the sting out of tax day by offering free tax preparation assistance to members of the public.
CSUN's Volunteer Income Tax Assistance (VITA) program provides free assistance with state and federal tax preparation to low-income families and individuals, including non-English speakers, senior citizens and persons with disabilities, through March 29 at locations throughout the San Fernando Valley.
"We are expecting a lot of inquiries concerning the Affordable Care Act (Obama Care) this upcoming tax season," said accounting professor Catherine Jeppson, who oversees the program. "Although this won't affect the 2013 income tax returns, we do expect a lot of questions."
For a list of Cal State Northridge VITA locations — including sites in North Hills, Northridge, North Hollywood, Pacoima, Panorama City, Sylmar and Van Nuys — and the dates and times students will be able to prepare tax forms, visit VITA's website at www.csun.edu/vita.
Due to the large volume of individuals who require assistance, the maximum gross income limitation per income tax return has been set at $58,000. Those seeking assistance must bring their social security cards.
VITA does not prepare tax returns for people who are not required to file unless a taxpayer must file in order to potentially receive funds from federal and/or state governments.
More than 200 CSUN students underwent intensive training on handling federal and state tax returns. In addition to providing service to the community, the VITA program also gives students an opportunity to gain knowledge and experience in their field of study. Among the languages VITA students speak are Armenian, Russian and Spanish.
Last year, CSUN students helped members of the public file 5,000 tax forms and saved them more than $2 million in tax preparation fees and refundable credits. These figures do not include all the money refunded to the taxpayers.
Formed in 1971, Cal State Northridge's VITA program, located in the College of Business and Economics, serves as a valuable community partner that is responsive to the culturally diverse San Fernando Valley. For more information about the program, call (818) 677-4519 or visit its website at www.csun.edu/vita.