Fair to Connect Families with Special Needs Kids with Community Resources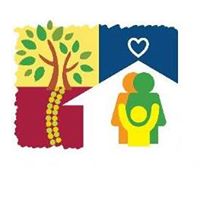 The Family Focus Resource and Empowerment Center at California State University, Northridge is hosting what is believed to be the largest special needs resource fairs in the San Fernando Valley on Saturday, Nov. 23.
Designed to connect families with children with special needs with community-resource providers who may be able to help make their lives a little easier, the free fair is scheduled to take place from 10 a.m. to 2 p.m. in Northridge Center of the University Student Union, located on the east side of the campus off Zelzah Avenue.
"The fair will provide families with more information in one place and at one time than they could find on their own," said Victoria Berrey, program manager for the Family Focus Resource and Empowerment Center. "We want to provide the families with access to as much information as we can and to let them know that they are not alone in their journey."
The day will include workshops, in English and Spanish, an "Ask the Experts" panel as well as vision screenings from the Therapeutic Living Center for the Blind. Performances by four groups featuring children and adults with special needs are scheduled throughout the day.
More than 60 vendors also will be on hand to discuss the various services they can provide families. The vendors include the Behavioral Learning Center, Child Care Resource Center, CSUN's Music Therapy Clinic, the DEAF Project, Disability Rights of California, Future Transitions, Golden Heart Ranch, LAUSD's Department of Transportation Services, Mobility Management Partners, McRory Pediatric Therapies, North Los Angeles County Regional Center, Shaka Surf Club, The Shape of Behavior, Volunteers of America Head Start, We Rock the Spectrum and Working with Autism.
For more information about the Special Needs Resource Fair, call the Family Focus Resource and Empowerment Center at (818) 677-6854 or visit its website at http://familyfocusresourcecenter.org/.
For more than a decade, CSUN's Family Focus Resource and Empowerment Center , housed in the Michael D. Eisner College of Education, has provided parent-to-parent support, education and information to parents and caregivers of children with special needs and the professionals who serve them.