Spotlight on Women's History Month: Meet Four of Our Faculty Experts
There are more than 1,000 remarkable women faculty at CSUN — far more than one could ever encounter during one's studies or career at the university. In honor of Women's History Month, here are just a few who stand out in their fields. Their specialties are engineering, gender equity, travel and tourism, and public health. We talked to them about their research, how things have changed in their classrooms (or not) in terms of female representation and their thoughts on empowering women.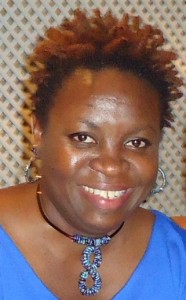 Mechelle Best is the interim dean of the College of Health and Human Development. Prior to assuming this role, she was chair of the Department of Recreation and Tourism Management. She specializes in sustainability practices in the tourism industry and has a keen interest in slavery heritage in the Caribbean and how it is used for tourism purposes.
Best became interested in tourism when she was a teenager in Barbados, where tourism is the No. 1 industry, as is common in many Caribbean nations. She wanted to help elevate the industry, which she said is often looked down on, even in areas whose economies depend upon it. "It never made sense to me that we would allow [tourism] to be an industry of last resort," she said. "Why would you treat your No. 1 income earner as a thing nobody cares about?"
Best noted that it is rare to find women in decision-making roles in the tourism industry. "We are a specific group of the population — we have a perspective and just having women at the table, sharing those experiences, may put a different spin on the issue that is trying to be solved," Best said. An example of this experience is her work with the California Travel Industry Association, where she has worked on a task force aimed at retaining workers and helping them progress in the industry. "It's having a network of people who you can call on," she said. "It's having mentors for new professionals coming into the industry, as well as middle managers."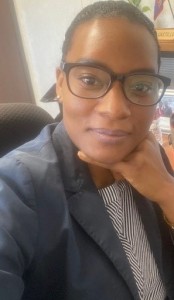 Francisca Castillo is a part-time faculty member who works in the Department of Recreation and Tourism Management. Castillo has been teaching part-time at CSUN for 12 years, while also working for the city of Los Angeles, managing its gender equity department. Her work centered around making sure that women and girls have access to sports facilities and programs. Part of her efforts involved expanding Girls Play L.A., a program that subsidizes sports programs for women and girls. "The ultimate goal was to get more girls active and engaged in areas where predominantly males would be," Castillo said.
Castillo recently started a new position with Culver City, as the city's recreation and community services manager. Empowering women remains a key part of her work in and out of the classroom, she said. "It's very important that we, as women, continue to communicate and create these networks for women and for girls," she said. "Especially in under-resourced areas where we live."
Castillo teaches a variety of subjects at CSUN, including recreation and community development, program planning and women in leisure. "The recreation and tourism management department, we really do absorb equity as our core value," Castillo said. "In all classes, equity is part of the teaching mechanism."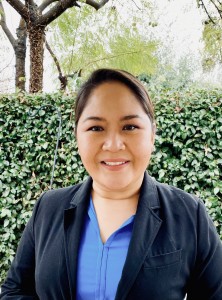 Patty Kwan is an associate professor in the public health program. Her focus is on health disparities and health equity. Her research examines "factors that facilitate and hinder good health among ethnic minorities," she said.
Kwan is the lead principal investigator of a new study funded by the National Institutes of Health and the National Institute on Minority Health and Health Disparities. The community-based research aims to better understand COVID-19 testing and vaccination among Southeast Asian Americans and how the illness has affected their lives.
She is also one of four principal investigators for CSUN's undergraduate biomedical research training program, BUILD PODER (Building Infrastructure Leading to Diversity – Promoting Opportunities for Education in Research). With a diverse culture, there is a great need for a diverse pool of biomedical researchers to work in public health, Kwan noted. "As [the population] becomes more diverse, we realize that our one-size-fits-all approach [to public health] doesn't work, because people are so unique," she said.
Kwan says it's quite the norm to have mostly female students in her public health classes. Many are from minority backgrounds and are first-generation college students. A big part of her teaching consists of encouraging them to stick with their studies, she said.
"I always feel that my education, no one can take that away from me," she said. "I have a car; I have a home — they could always be taken. But going to school, you will be able to use it for the rest of your life."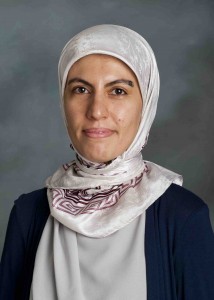 Maryam Tabibzadeh is an associate professor in Engineering Management at the Department of Manufacturing Systems Engineering and Management. Her research has been focused on risk analysis of human and organizational factors, along with technical components, in complex technological systems, including in the field of oil and gas drilling: "Specifically, causes that are related to human factors and organizational issues, all the elements that are associated with humans' actions and decision-making," she said.
Tabibzadeh's recent research has moved on to the health care industry — particularly the improvement of patient safety and quality of care in this industry. Investigating the performance of medical personnel in operating rooms with the goal of reducing medical errors is an example of her research. Her studies include looking into how surgeons interact with the rest of the surgical team, the layout of operating rooms and a variety of factors that can affect human performance in surgical settings.
Tabibzadeh began her career at CSUN as a lecturer in 2014. Since then, she has not seen great fluctuations in the numbers of female students taking her classes, she said. To increase the number of women in science, technology, engineering and math (STEM) fields, she'd like to see girls encouraged, starting at a young age, to pursue interests in STEM, she added. "This encouragement should happen from the very beginning, to develop the critical thinking and problem-solving that makes them curious to do these things," Tabibzadeh said.