CSUN's Newest Students Are Here to Shine
In a few days, approximately 12,000 new students will attend CSUN for the first time.
Nearly 5,000 of them are freshmen, the class of 2023. Some are international students, and many are transfer students, coming from community colleges or other universities.
They're all here to learn and grow and catapult themselves into brighter futures.
Approximately 4,500 of these new students visited CSUN over the last few weeks for New Student Orientation, where they familiarized themselves with the campus and its culture.
CSUN Today interviewed several of these new Matadors to hear their stories, to find out where they're at now and where they want to be. They're excited. They're scared. They're ready to learn and to experience the many wonderful opportunities CSUN has in store.
We highlight a few of their stories below.
Stephanie Varela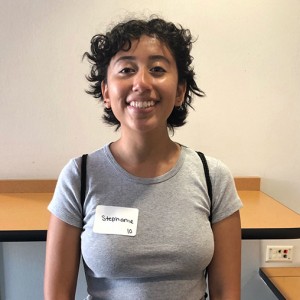 Age: 17
Hometown: San Fernando Valley
Class of: 2023
Major: Marketing
Stephanie Varela is dreaming big.
As the 17-year-old Birmingham Community Charter High School graduate explored the CSUN campus ahead of her first semester of college, she took a moment to think about the future.
Varela chose CSUN for its sense of community and academic opportunities. Here, the marketing major hopes to break out of her shell by joining clubs and organizations that will allow her to network and create with her peers. One day, maybe she will work at a marketing firm in New York.
Megan Philip
Age: 20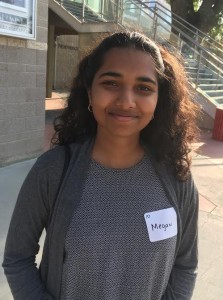 Hometown: Chatsworth
Class of: '21
Major: Kinesiology
Megan Philip transferred from San Francisco State, returning to her native Northridge. She said she was excited to be at CSUN. She said she doesn't have any friends on campus yet, but was looking forward to meeting new people and trying out the facilities on campus. CSUN is her path to working at a hospital, as a physical therapist or an occupational therapist. "It's a new start," she said. 
Stella Pham
Age: 17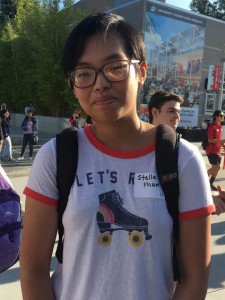 Hometown: Garden Grove
Class of: '23
Major: Cinema/Television/Film
Stella Pham is shy, and she said she's nervous about meeting new people at CSUN. However, she's looking forward to living in the dorms and expects it to be an interesting experience. Pham hopes to study film editing, so she can work on Hollywood comedies and dramas.
John Abellana and Frank Escandon
Age: John, 17; Frank, 18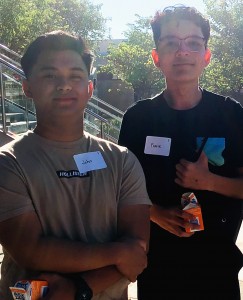 Hometown: Hollywood
Class of: '23
Major: Undecided
John Abellana is unsure about what degree he wants to pursue at CSUN. Initially, he planned on majoring in history, but now he's considering switching — maybe child development or psychology? He could see himself working as a pediatrician one day. He's nervous, but excited. His best friend, Frank Escandon, also is here, and also trying to decide on a major. In the meantime, they plan on taking advantage of the games in University Student Union games room.

Isabel Maria Santiago
Age: 18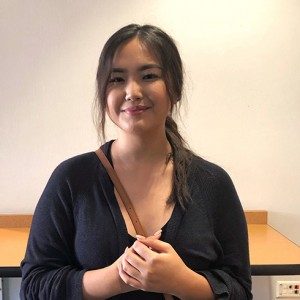 Hometown: Lancaster
Class of: 2023
Major: Accounting
Isabel Maria Santiago is leaving her home in Lancaster for the new freedoms of dorm life. Drawn by the welcoming environment on campus, she said she hopes to expand her social circle by immersing herself in the college experience. Isabel is looking forward to crossing the graduation stage, and scoring an internship to give her field experience to realize her dream of being an accountant.

Jonathan de la Paz
Age: 17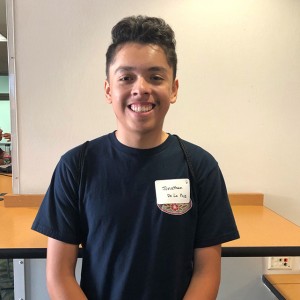 Hometown: Santa Clarita
Class of: 2023
Major: Accounting
Jonathan de la Paz has run the the L.A. Marathon three times, so he welcomes challenges with open arms. While he is nervous about the change of pace in classes from high school to college — and the daily commute from Santa Clarita — he maintains a positive attitude. He is looking forward to joining clubs to get more social and involved on campus. An accounting degree opens up a lot of career possibilities, and he looks forward to seeing what the future will bring.