AS and USU Board Elections Will Continue Online, April 1-2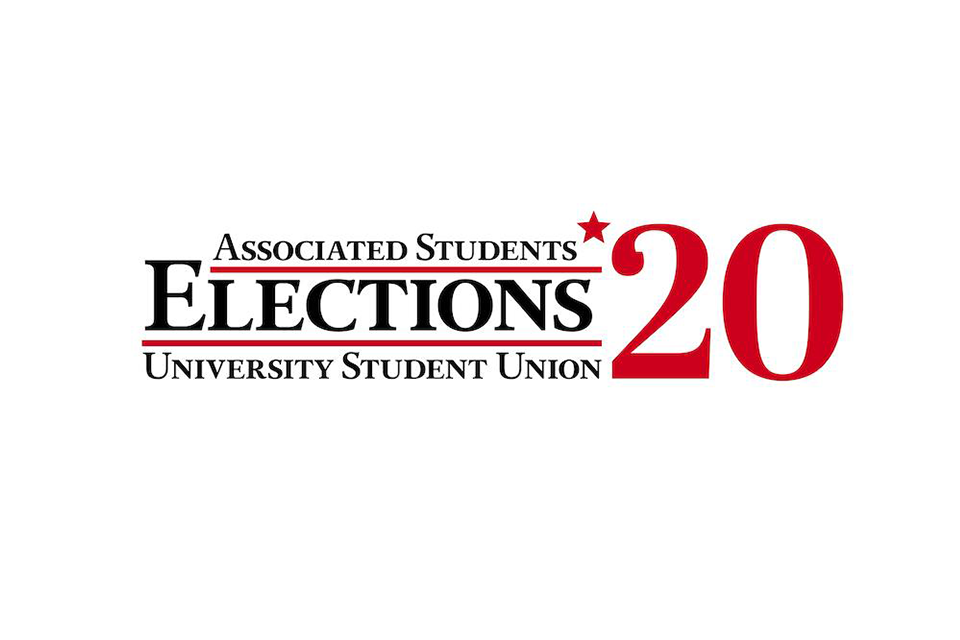 ---
Under the state's "Safer at Home" order and CSUN's move to virtual learning for all academic instruction, most campus events this semester have been postponed, canceled or re-cast as Zoom events. CSUN's Associated Students (AS) and University Student Union (USU) have adapted, coming up with plan B for their upcoming elections and providing a way for Matadors to stay involved amidst the challenges of the COVID-19 pandemic.
The AS and USU will push through with their elections, which will happen exclusively online on Wednesday, April 1, and Thursday, April 2.
An email with a link to an online ballot will be sent to all students who are eligible to vote on the morning of April 1. Voting will be open from 8 a.m. on April 1 until 7 p.m. on April 2. Results are expected to be announced by the following day.
Responsiveness to the obstacles posed by the crisis was imperative. The original election dates had to be upheld in order to follow the AS Code of Elections, said Marvin Chowdhury, the current AS chair of elections. The code states that a general election each year must be held between six and 10 academic weeks before the last day of the spring semester. The April 1-2 dates are the latest possible dates within that window, Chowdhury said.
In previous years, students had the option to cast their ballots online or in person at an on-campus polling station. In response to the challenges posed by the pandemic, this year's voting process will be done completely online.
"The essential component of the election is the same," said Leanne Vincent, manager for CSUN student leadership. She noted that CSUN students have been voting online for 10 years.
However, a major difference is the way candidates have been conducting their campaigns, she said.
"Campaigning has usually been done in person in classes and club and organization meetings, or at campus events," Vincent said. "Since we're all staying safe at home, we had to come up with a way to facilitate campaigning and outreach while using the virtual environment."
Candidates for AS president, vice president and other positions, as well as for the USU Board of Directors, also had to come up with plan B. Taking advantage of technology, they have been resourcefully using social media as their primary campaigning tool. Information about individual candidates and parties can also be found online at the AS elections voter's guide page.
The president/vice president debate, which took place live at the USU in previous years, was conducted March 24 via Zoom. A recording of the debate can be viewed on YouTube.
While students are staying home for the rest of the semester, it is still important for students to stay involved in the voting process, as it will determine student leadership when Matadors return to campus, Chowdhury said.
"The people you vote for essentially run a $10 million company," he said. That budget includes AS and USU events such as Big Show, Matador Nights and Carnaval, as well as other campus programs and AS scholarships.
To promote voter turnout, this year's ballot will include a club competition. Each voter will have the chance to allocate $1 to any one club or organization recognized by CSUN's Office of Student Involvement and Development.
"This [is] a win for every student who votes and every club that receives a vote," Vincent said. "No matter how many or how few votes a club gets, they get $1 for each vote.
"This is a wonderful opportunity for students to invest their money in the clubs and organizations that mean so much to them," she added.
Additionally, every Matador who votes will be automatically entered in a raffle. Prizes include a MacBook Pro, a pair of AirPods Pro, iPad, electric scooter and more. Winners will be announced April 3 through AS' social media channels.
More information on voting eligibility and other election-related FAQs can be found on the AS elections webpage. For other questions, students may email Chowdhury at chairofelections@csunas.org.