CSUN Creates Experimental Student Housing to Improve Sustainability on Campus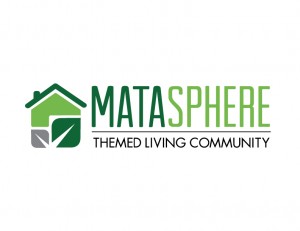 California State University, Northridge is taking its commitment to sustainability to the next level this fall with the launch of a new residence hall community dedicated to preserving the environment through living and learning together.
The new community focused on sustainability will open in CSUN's student housing with the start of the  fall semester in August.
"Student housing provides an ideal incubator to promote sustainable living principles and habits," said Timothy Trevan, director of student housing and conference services.
Last year, a team of CSUN faculty and staff was charged with improving current sustainability practices in student housing and implementing best practices, though a program of education training.
"Sustainable practices are very near and dear to President Harrison's heart, so with her initiative, our cohort wanted to take what we had learned and apply it to a project on campus," said Trevan. "What better way to do that than with our students living on campus."
The sustainable-living themed learning community, will occupy a floor in one of CSUN's student housing structures. About 50 students will live together while learning about, sharing and practicing sustainability. Education about sustainability will be threaded throughout a program of discussion groups, lectures, off-campus experiences and other activities that the students will participate in during the course of the year.
"What we're really hoping for is a multiplying affect," said Trevan. "We intend that these students will take what they learn to become leaders in sustainable practices across different positions at CSUN, spreading their knowledge to fellow students and staff."
Trevan said the goal is that the knowledge these students gain doesn't end at CSUN.
"Ideally, we hope that these students will seek out jobs in sustainable practices, and that even if their careers are not focused on generating new green ideas, they will still use what they have learned to have sustainable practices in their chosen career field," he said.
CSUN currently offers ten unique theme-living communities and living-learning communities for students living in the university's residence halls. The communities are comprised of groups with 30 to 150 students living together and pursuing the common goal of expanding their education through shared learning experiences that go beyond the classroom. Each community is supported by a resident advisor who is a member of the community and a steering committee that draws from students, faculty, student housing staff and other campus staff. In this highly collaborative structure, students set priorities, plan activities, and identify opportunities to improve academic and personal growth.
"In the long term, successful sustainability practices used in the learning community can be integrated and scaled to CSUN housing as a whole, Trevan said.
For more information please call CSUN's student housing at 818-677-2160.