CSUN Finalist in OPERA America Competition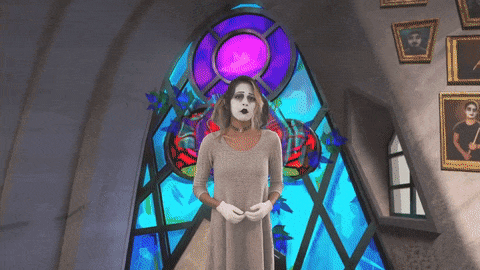 CSUN Animated Opera – Gianni Schicchi
---
OPERA America named California State University, Northridge a 2022 finalist for Digital Excellence in Opera. CSUN's production of Giacomo Puccini's "Gianni Schicchi," an animated opera that was performed remotely. Opera America is a New York-based service organization that promotes the creation, presentation and enjoyment of opera in the United States.
Due to the COVID-19 Pandemic, CSUN's Department of Music collaborated with the animation program in the university's Department of Art, both housed in the Mike Curb College of Arts, Media, and Communication, to remotely create an entire digital operatic production. 
CSUN animation students worked alongside animation professor Mark Farquhar to create designs on LensStudio, software designed to create lenses for SnapCamera. Meanwhile, the singers tirelessly rehearsed on Zoom with the use of SnapCamera filters. Professor Hugo Vera directed the singers on Zoom, while Alex Vincent, director of photography, visual effects and editor, recorded scene by scene and later edited them together with special effects. 
"When COVID hit, I thought that was the end of the opera at CSUN, [since] there was no way I could imagine producing a full opera remotely," music professor Mercedes Juan Musotto, who served as music director and producer of "Gianni Schicchi," said last year, following the premier of CSUN's animated production of the opera. "Then, I started researching augmented-reality software that we could use as an alternative for makeup, costumes and props. … It has been a great tool in times of isolation, and a fantastic way of teaching ourselves to find the way to make things happen even though it seems impossible at first."