CSUN Honored by Peace Corps for the Number of Its Volunteers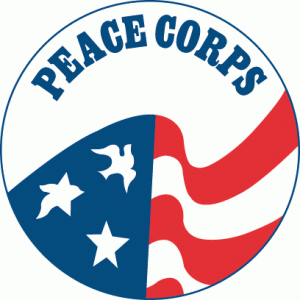 California State University, Northridge has ranked third on the Peace Corps' list of Top Volunteer-Producing Hispanic Serving Institutions in the country.
There are currently 19 undergraduate alumni from CSUN, designated by the federal government as a Hispanic Serving Institution, working with the Peace Corps oversees. Four other California State University campuses made the list; with Fullerton ranking second, Los Angeles sixth, Fresno seventh and San Bernardino ninth.
"I congratulate these Hispanic Serving Institutions for preparing students across the U.S. to make a difference overseas through Peace Corps service," said Peace Corps Deputy Director Carrie Hessler-Radelet. "Peace Corps volunteers reflect the diversity of America and graduates of Hispanic Service Institutions play a central role in building the agency's great legacy of service abroad."
CSUN President Dianne F. Harrison said university officials were proud of the contributions Northridge alumni are making to communities around the world.
"CSUN and its students have a long relationship with the Peace Corps, with more than 450 alumni volunteering with the program since 1961, reflecting a shared commitment to teaching students the importance of public service," Harrison said. "Our culturally diverse student body has a lot to contribute to our nation and the world. We're happy to see that our students are already making a significant impact through their work with the Peace Corps."
Math professor Carol Shubin, who oversees the CSUN Peace Corps Master's International Program, a unique program that allows graduate students to continue their studies while performing community service around the world, said she was proud of the commitment CSUN students have made to "making the world a better place."
"I would love to see our numbers grow, not only among those students who volunteer after college, but those who take part in the master's program as well," Shubin said. "The work the students engage in overseas as Peace Corps volunteers can change lives—not just theirs, but the lives of the people they work with."
Joshua Josa, who graduated from CSUN in 2010 with a bachelor's degree in deaf studies, recently returned from his Peace Corps service in Kenya. Josa, who is deaf, said the knowledge he gained at Cal State Northridge influenced his time in Africa, where he helped educate local deaf students and worked to eradicate the stigma of being deaf.
"The books from my deaf studies courses, some of which I brought with me to Kenya, and tips from professors helped immensely in terms of teaching methodologies," Josa said. "My time as Deaf CSUNians president definitely helped in the sense that it enabled me to become more independent and get together the necessary people to make something happen."
The Peace Corps traces its roots and mission to 1960, when then Sen. John F. Kennedy challenged students at the University of Michigan to serve their country in the cause of peace by living and working in developing countries. From that inspiration grew an agency of the federal government devoted to work, peace and friendship. Since that time, nearly 200,000 Peace Corps volunteers have served in 139 host countries to work on issues ranging from AIDS education to information technology and environmental preservation.
California State University, Northridge has more than 36,000 full- and part-time students and offers undergraduate degrees in 63 disciplines, graduate degrees in 57 fields, doctorates in education and physical therapy and a variety of credential and certificate programs.
Founded in 1958, CSUN is among the largest single-campus universities in the nation and the only four-year public university in the San Fernando Valley. The university is home to dozens of nationally recognized programs where students gain valuable hands-on experience working alongside faculty and industry professionals, whether in the sciences, health care and engineering or education, political science, the arts and the social sciences. While regionally focused, the university's faculty and administrators recognize the important role its students and alumni play in shaping the future of the state and the nation.