A Powerful Voice Returns to CSUN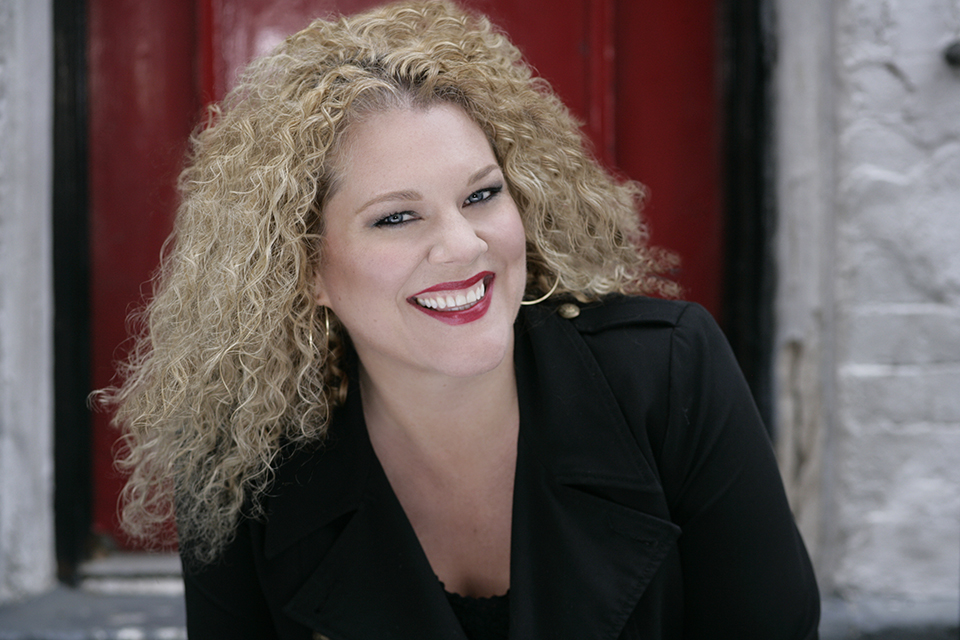 The Valley Performing Arts Center has felt power before, but feeling homegrown power like this is unique.
Three-time Grammy Award-winning mezzo-soprano Michelle DeYoung '09 (Music), '10 (Honorary Degree), a world-renowned opera singer who has graced the stages of some of the best-known opera houses in the world, is the first performer in VPAC's Annual Alumni Artist Series.
DeYoung returns to CSUN to perform at the VPAC at 8 p.m. on Thursday, Nov. 12.
"It is an amazing sense of accomplishment to return to CSUN as a professional and sing in this amazing new hall," DeYoung said. "It makes me very proud of myself."
VPAC Executive Director Thor Steingraber said DeYoung was an obvious and perfect choice to launch a series that he hopes will continue year after year.
"When I began this job a year ago, reaching out to Michelle was one of the first things I did," Steingraber said. "I had worked with her about 10 years ago in Chicago on Wagner's epic 'Ring Cycle,' so I know her well and particularly the incredible versatility she brings to the stage.
"She's one of those exceptional artists who reaches far beyond any single genre, and that's why I asked her to put together a program with a wide array of composers and styles," he said. "Michelle may be a great opera singer around the world, but her performance at VPAC will move any audience member who has an appreciation for great singers of any sort."
DeYoung said her recital will be eclectic, from classical pieces written by Richard Strauss and Manuel de Falla, to cabaret numbers by Arnold Schoenberg and Joseph Marx.
"The song repertoire is so amazing and important and doesn't get the attention it deserves," she said. "We are going to do a more typical first half, and the second half, we are doing cabaret songs."
The Colorado resident (she spends just two to three months at home per year) is highly sought after to perform alongside some of the world's most distinguished orchestras. Singing at the Hollywood Bowl with conductor and Los Angeles Philharmonic Music Director Gustavo Dudamel and at the New York Metropolitan Opera (The Met) have been two highlights of her career. She anticipates this CSUN event being memorable as well.
"I was so excited to attend CSUN because the music department was amazing," she said. "[Former CSUN music professor] Curt Allen was such a supportive mentor and voice teacher. If he didn't believe in me as much as he did, I wouldn't be where I am today.
"I am eternally grateful to CSUN's music department," she continued. "I was given such amazing opportunities, both with opera roles, and I won the concerto competition and got to sing Mahler's 'Kindertotenlieder' with [CSUN professor] David Aks and the orchestra."
DeYoung will be accompanied by Kevin Murphy on piano. For tickets to the Nov. 12 event at VPAC, click here.