CSUN's Student-Run VISCOM Team Helps LA Philharmonic's Holiday Mood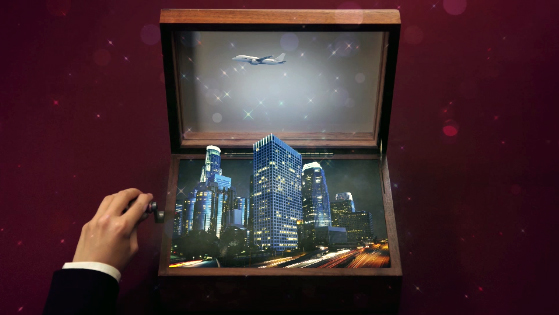 In what is quickly becoming a Christmas tradition, California State University, Northridge's Visual Communication Center — or VISCOM — has worked for a second straight year with the Los Angeles Philharmonic Association to develop and produce its holiday video. VISCOM is a student- and professional-run, on-campus "think tank" that provides creative services and solutions to on- and off-campus clients.
The Los Angeles Philharmonic Association counts the Hollywood Bowl and the Walt Disney Concert Hall among its venues, and they're both highlighted in the video, which uses animation and music from Symphony No. 9 by Gustav Mahler to heighten the Christmas mood. It was a job that Dave Moon, a CSUN professor and VISCOM's art director in charge of this project, found extra fulfilling for his creative staff.
"We're always proud of the work our student designers accomplish," said Moon, "but I have to say it's especially gratifying when it's for such a high-profile client like the LA Phil, which manages the Hollywood Bowl and Walt Disney Concert Hall, two of the most iconic venues in Southern California."
The VISCOM team presented several creative options to the Los Angeles Philharmonic Association to choose from in storyboard form, which was then narrowed down to two. Ultimately, association officials chose the "Music Box" concept created by student designer Evee Bangayan. Fellow student designer Victor Ruiz and faculty adviser Magdy Rizk helped transform the concept from storyboard to completed video.
"[Evee's] initial idea was to show different images that would represent the LA Phil and display them on a spinning vinyl player," Ruiz said. "That concept somehow evolved into the idea of containing the images within a music box, and from there, we decided on how we would successfully execute this vision."
"Everything was completed on time and within budget," Moon said, "and that's always music to my ears."
To view the holiday card, click here.