KCSN's Fall Benefit Concerts to Feature Sarah McLachlan, Ryan Adams and More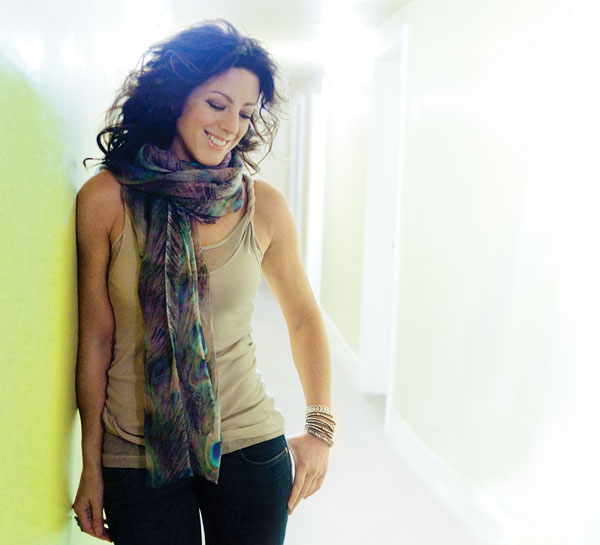 Sarah McLachlan will take the stage on Friday, Dec. 5, for the first of two nights of performances supporting KCSN.
Sarah McLachlan, Ryan Adams, Conor Oberst, David Gray and Laura Marling will take the stage over the course of two nights in December for public radio station KCSN 88.5-FM/Los Angeles' 2014 Benefit Concerts at the Valley Performing Arts Center at California State University, Northridge.
The station's annual benefit concert has been expanded to two evenings this year. The first night, Friday, Dec. 5, will feature performances by McLachlan and special guest Marling. A week later, on Friday, Dec. 12, Adams, Oberst and Gray will perform.
KCSN members have an opportunity to purchase tickets via TicketMaster with the member's passcode for either night's show in a special pre-sale arrangement beginning Wednesday, Oct. 15. Members of the general public can purchase tickets beginning at 10 a.m. on Thursday, Oct. 16, via TicketMaster or at the Valley Performing Arts Center's Box Office.
"KCSN's commitment to the music community is reflected in the great support of these incredible artists," said Sky Daniels, KCSN's general manager and program director. "We are excited to be able to have these artists perform in the crown jewel of concert venues in Los Angeles, the Valley Performing Arts Center.
"Listeners of KCSN are true believers in the spirit of music," he continued. "Each of our previous benefit concerts has truly been magical. We expanded to two nights this year, thanks to the belief of this extraordinary lineup of some of the greatest songwriters of our time."
Sarah McLachlan has sold more than 40 million albums worldwide and founded the Lilith Fair tour, which showcased female musicians on a scale never before attempted. She also is an acclaimed philanthropist and founded the Sarah McLachlan School of Music in Vancouver. The school provides underprivileged children with high-quality music instruction in guitar, piano, percussion and choir.
Laura Marling has been hailed as one of the most talented songwriters of her generation thus far. She won Best Female Solo Artist at the in 2011 Brit Awards and was nominated for the same award again in 2012 and 2014.
Spin Magazine called Ryan Adams "quite possibly the single musician most worth keeping your eyes on right now."
Conor Oberst has been hailed as "a true American original: the ghost of Walt Whitman setting up shop in the wraith-white, rail-thin frame of an acoustic-strumming Nebraska Cure fan" by Rolling Stone.
Davis Gray, first championed in the United States by KCSN disc jockey Nic Harcourt, has sold 20 million records worldwide. The United Kingdom's The Guardian said Gray's "music has gained an intensity worthy of Van Morrison."
As a service of California State University, Northridge, KCSN offers a 24-hour, commercial-free blend of rock, Alternative, soul, blues and Americana, including a wide range of artists such as U2, Tom Petty, Jack White, Arcade Fire, The Head and The Heart, and Beck. The station's programming also is available on the station's HD1 channel and online at KCSN.org.
The Valley Performing Arts Center is located at the southern edge of the CSUN campus at 18111 Nordhoff St. in Northridge.