Music Professor Emeritus Honored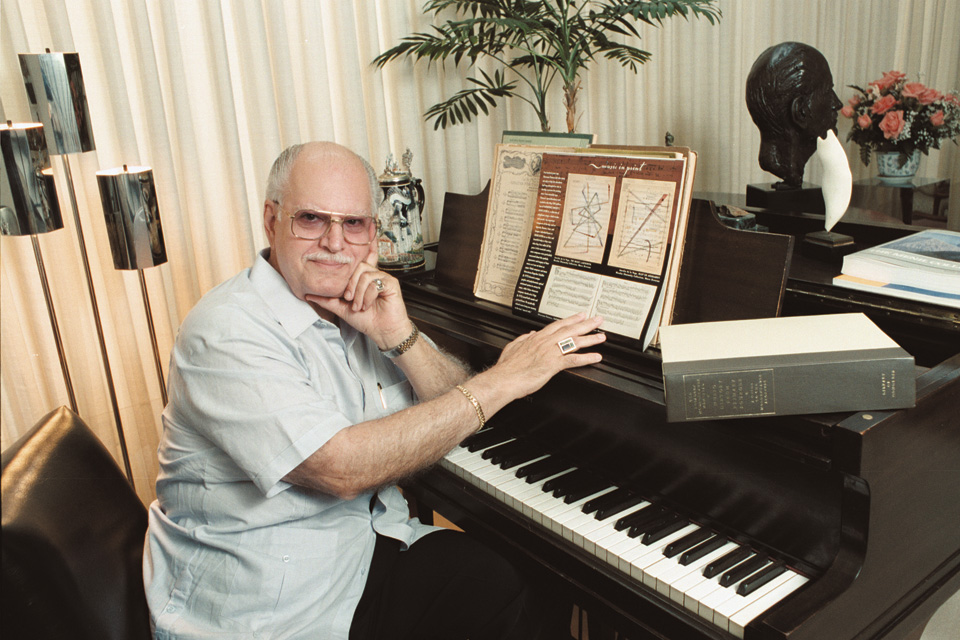 CSUN Music Professor Emeritus Aurelio de la Vega.
The story of the Cuban in America is a tale of beauty, longing and resistance. It's the perfect mix of subjects for musicians composing music they want heard after it ends. One of the best to use that unique experience to create music has been CSUN Music Professor Emeritus and composer Aurelio de la Vega, and on June 29, the Cuban Cultural Center of New York will celebrate his accomplishments by giving him the Ignacio Cervantes Medal, the CCCNY's lifetime achievement award for excellence in classical music.
De la Vega, now 86, has been an active composer and music lecturer most of his life, even after his retirement from teaching in 1993. Born in Cuba, de la Vega studied both law and music, which allowed him to come to the U.S. as the attaché to the Cuban Consulate in Los Angeles. After staying in the area, he began to teach at the then-San Fernando Valley State College in 1959.
It was then when his creative boom began, composing symphonic pieces, chamber music works, solo instrumental pieces and more. In the '70s, he composed "The Magical Labyrinth," which would end up in the Library of Congress' comprehensive volume "Music History from Primary Sources" alongside works from Beethoven, Brahms and Chopin. It's an honor that made de la Vega an even more sought after composer, as well as a target for awards and celebrations like the CCCNY's.
"This is quite an honor," de la Vega said. "It is very nice when you are at the end of your life to receive accolades, particularly those that recognize the hard work you have done over the years. It's nice to get these honors before you disappear."
For more: New York Cuban Cultural Center to Recognize CSUN Professor Emeritus Aurelio de la Vega for His Contributions to Classical Music [CSUN Media Releases]