Remembrance: Sally Spencer
Sally Spencer '97 (Development, Learning, Instruction and Evaluation), '01 (Teaching Credential), an alumna and celebrated professor of special education for nearly two decades, passed away July 13, 2019, due to complications from leukemia. Renowned for her work with mixed-reality immersive learning as a teaching tool, Spencer was a pioneer with technology in the Michael D. Eisner College of Education.
In 2018, the California State University Chancellor's Office honored Spencer with the CSU Faculty Innovation and Leadership Award, for her work on the SIMPACT Immersive Learning program — a system that is shaping the way students practice skills in university classrooms by combining artificial intelligence and virtual avatars.
Created by the University of Central Florida, SIMPACT allows college students to interact with avatars to practice interpersonal skills and collaboration. Whether it's a classroom setting or a one-on-one counseling session, the students learn from the life-like scenarios in a virtual environment. Spencer worked to launch the program at CSUN in 2011, the 13th university to employ the technology. In the 2017-18 academic year, more than 1,500 CSUN students used the system, thanks to her work.
"Sally was an incredible person who was taken from us and this world too early," said Shari Tarver-Behring, dean of the CSUN Eisner College. "She was a beloved member of our college as core faculty in the Department of Special Education and as an inspiring leader in her work with the SIMPACT Immersive Learning program. Her colleagues will continue her great work with SIMPACT in the future."
Few of her students knew that academia was Spencer's second career. Originally a professional singer, Spencer started her career singing backup for Perry Como, Tanya Tucker and The Carpenters, and she had a lead role in the L.A. production of the musical "Cats." In the 1980s, she played the role of M.J. McKinnon, "oldest sister of the McKinnon clan, with a haunted past and a soaring singing voice," on the popular soap opera "Another World," according to a tribute on SoapHub.
Later, Spencer found a new passion as a volunteer at the nonprofit Heart of Los Angeles, teaching music and drama to children in the inner city. This inspired her to pursue a degree in education at CSUN, where she earned a bachelor's in Development, Learning, Instruction & Evaluation in 1997, and then a teaching credential in special education in 2001. She began teaching in the Los Angeles Unified School District (LAUSD), and in the year 2000, Spencer began teaching at CSUN.
In 2008, she earned her Doctor of Education degree from the University of Southern California, and in 2015, she was granted the rank of full professor at CSUN. At the university and in her field, Spencer was known as an expert in teaching students with learning disabilities and as an advocate and mentor for struggling students. She authored and co-authored several books and articles, and created new and innovative programs for students in special education K-12 settings and at CSUN.
Spencer was also one of the faculty members instrumental in shaping CHIME Institute's public charter elementary school — at the urging of families who could not find an inclusive educational environment for their children once they matriculated from CSUN's Child and Family Studies Center's Laboratory School preschool. Today, CHIME Institute includes a K-8 school located in Woodland Hills. Spencer served as a scholar-in-residence at CHIME, and she led its Teacher Development Program.
In addition to her passion for creating positive learning environments for all students, Spencer was a tireless advocate for animal welfare. She and her husband, Layne Dicker, devoted numerous volunteer hours with Best Friends Animal Society in L.A. and Kanab, Utah. She is survived by her husband; her sisters, Ginny and Beth; her niece Tillie, and many colleagues, friends and former students.
In July 2019, her family established the Sally Spencer Memorial Scholarship Endowment in her honor. The scholarship will provide annual awards to students enrolled in the special education master's or teaching credential program in the Eisner College with a mild to moderate special education credential, or in the Marriage and Family Therapy master's program. To donate or for more information on the Sally Spencer Memorial Scholarship Endowment, visit
csun.edu/giving.
________________________________________________________________________________
FACULTY & STAFF
Paul Koistinen (History) died on Jan. 25, 2020. A professor emeritus, Koistinen taught at CSUN for 40 years, from 1963-2003. He was also a prolific author of numerous publications, including a five- volume series on the political economy of American warfare: "Beating Ploughshares into Swords, 1606-1865," "Mobilizing for Modern War, 1865-1919," "Planning a War, Pursuing Peace, 1920-1939," "Arsenal of World War II, 1940-1945" and "State of War, the Political Economy of American Warfare, 1945-2011" — the last volume published in 2012.
"Paul was a warrior, an incredible scholar and a wonderful friend," said longtime friend and fellow CSUN professor emeritus of history Ron Davis. "His five-volume study of the history of the political economy of American warfare from Colonial America to the present is more than the standard in the field; it is an incomparable classic of meticulous scholarship."
In addition to a bachelor's and master's, Koistinen earned his Ph.D. from UC Berkeley in 1964.
Arthur Taitt (Finance, Financial Planning and Insurance), a professor emeritus and past recipient of CSUN's Dean Ed Peckham Award, died Dec. 23, 2019, in Palm Desert at age 99. Taitt earned a Bachelor of Science, Bachelor of Arts and Master of Business Administration (MBA) from the University of Denver, and then a Doctor of Business Administration (DBA) from Indiana University.
After coming to what was then San Fernando Valley State College in 1965, Taitt made an indelible mark on university history — especially by helping build CSUN's original University Club (now the Orange Grove Bistro complex) with his own hands, along with a stalwart crew of colleagues. He also served as the club's founding president. Taitt supported the arts and athletics as well, attending countless Matador home football and basketball games. Through the years, Taitt served numerous terms on the University Club and Matador Athletic Association boards. In 2001, the university honored Taitt with its Emeriti Merit Award. Taitt is survived by his wife, Muriel Bower Taitt — associate professor emerita in CSUN's Department of Kinesiology, and a centenarian herself.
________________________________________________________________________________
ALUMNI
Louis "Chris" Gargaro '68 (Biology) died on May 7, 2019, at City of Hope hospital in Duarte, after battling an aggressive form of plasma cell leukemia for months. He was 75. Gargaro and his family settled in Burbank in 1950, where he attended Burbank schools and graduated from John Burroughs High School in 1961.
He was a great athlete, running the half-mile and mile races in track and field at Burroughs.​ A sports lover throughout his life, he was a devoted fan of the Dodgers, Rams, USC Trojans football and UCLA Bruins basketball.
He served in the U.S. Navy from 1965-71, and he was a communications technician petty officer during the Vietnam War. Gargaro also worked as a senior electrical services planner for the City of Glendale Water and Power Department until his retirement in 2006. He was an active member of the Burbank Kiwanis Club and a longtime member of the Burbank First United Methodist Church. Gargaro is survived by his wife, Joan; her daughter, Teri, and son, Kevin, for whom he was a loving stepfather; granddaughter Brittany Rahimi (Omid); great-granddaughters, a half-sister, and many other loved ones.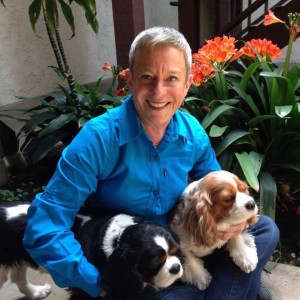 Rose Greene '68 (Art), a lifelong LGBTQ advocate who oversaw the creation and 1994 launch of the California AIDS Ride, died on July 11, 2019, of bone cancer. She was 72. One of the country's largest HIV/AIDS fundraising events, the 545-mile bike ride Greene helped create along the coast of California became a national model and a lasting symbol of unity.
Since its launch, the fundraiser, now called the AIDS/LifeCycle, has raised more than $280 million to provide free HIV/AIDS medical care, testing and prevention services to the gay, lesbian, bisexual and transgender community and bring awareness to the disease, according to an obituary on Greene in the Los Angeles Times.
Greene twice served as a member of the Los Angeles LGBT Center's board of directors, from 1989-95 and again from 2006-11. As a board co-chair, she led one of the first LGBTQ capital campaigns to fund the opening of the McDonald/Wright Building, the center's headquarters in Hollywood. She was born in 1946 in L.A., where her father founded a cement company and later made products for pools. Greene graduated from Fairfax High School, and from what was then San Fernando Valley State College (now CSUN). She taught photography briefly at Hamilton High School and later became a financial planner.
She studied personal financial planning at USC, graduating in 1985, and she founded her own business, Greene Group Financial, based in Santa Monica.
Greene and her wife, Helena Ruffin, married on June 17, 2008, the day after same-sex marriage was legalized in California. Greene is survived by Ruffin.
Brian M. Drury '69 (Business Administration) died on Aug. 22, 2019, in Woodland Hills. He was 72. Drury was born in Tulsa, Okla., and he moved to Los Angeles at an early age. After graduating from University High School in 1965 and Santa Monica College in 1967, he transferred to what was then San Fernando Valley State College (now CSUN) to study business administration.
Drury worked as an electric motor salesman for most of his life. After graduation, he lived in Newbury Park, and he owned a retail spa store in Northridge in the 1970s. He moved to the Netherlands for a few years before settling in Scottsdale, Ariz., for almost 20 years, which gave him a lifelong love for the desert. In 2015, he returned to Southern California. Drury had a passion for classic cars, classic rock, travel and spending time with his extended family. His family and friends noted his great sense of humor, his laugh and love of family.
Drury is survived by his children, Sean and Risa, as well as five grandchildren, Asher, James, Brady, Paige and Chloé. A sister, Diana Curtiss, also survives him.
Ginya Sherlock '76 (Physical Education), a creative and inspiring dancer, teacher and businesswoman, died on June 17, 2019. Sherlock was born on March 15, 1953, in Los Angeles. She was a talented musician and a passionate dancer from an early age, performing in piano recitals and learning to tap dance.
Her passion for dance and desire to become a teacher led her to CSUN, where she took all of the dance classes offered in the curriculum, in addition to private classes off campus.
After earning her bachelor's degree from CSUN, Sherlock went on to create Studio C at the Boys and Girls Club of Greater San Diego, one of the organization's most successful programs. In 1988, she founded her own business, the Carlsbad Dance Centre, which counted more than 400 students in four dance studios.
An advocate for shared community experiences, Sherlock started an annual dance recital at the Carlsbad Cultural Arts Center, which grew to eight performances over two weekends. She was also an avid traveler, crossing the country to watch her San Diego Padres play baseball, and trekking the globe to places such as Japan, Mexico and Europe.
She is survived by her husband, Danny Sherlock '74 (Recreation), M.S. '76 (Recreation); their two daughters, Mandy and Jennifer, and grandchildren.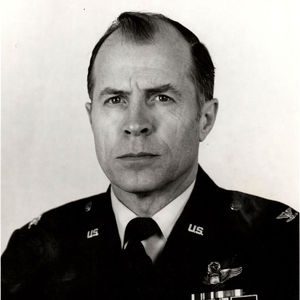 Ira "Bud" J. Purdy Jr. '78 (Business Administration) died on Oct. 18, 2019, at age 95. Born in Russell, Minn., Purdy served more than 30 years in the U.S. Army Air Corps and Air Force — reaching the rank of colonel — and then worked for the Santa Barbara County Auditor Controller as an auditor and administrative services officer until his retirement in 1994.
Purdy first entered the U.S. Army Air Corps in Oct. 1942. He trained as an airborne radio operator and then joined the aviation cadets in 1943. He married Catharene Driscoll in the midst of World War II, in 1944 in Oklahoma City. During the war, he was assigned to the 8th Air Force, 7th Photo Reconnaissance Group in England, flying combat missions in F-5 reconnaissance aircraft and P-51 fighters.
Purdy was discharged from active duty in 1945 and reenlisted in 1947. Among the places he served as a pilot were Ellsworth Air Force Base in South Dakota, Seymour Johnson Air Force Base in North Carolina and March Air Force Base in California — and he was assigned to the Pentagon as an Air Operations Staff Officer from 1969-73. He attended Omaha University, earning a bachelor's degree in military science.
He also earned commendations including the Distinguished Flying Cross, the Meritorious Service Medal, the Air Medal and the Air Force Commendation Medal. After retiring from the military in 1974, he attended CSUN, studying business administration and graduating cum laude.
"He parked his little travel trailer at CSUN and lived there during the week," said his daughter-in-law Barbara Purdy. "He would go home to Santa Barbara for the weekends. He and his wife still had two children at home during that time."
Ira and Catharene lived in Santa Barbara for 40 years. In retirement, they traveled internationally to participate in dance festivals and attend military association reunions, and Ira played tuba in the senior concert band, the Prime Time Band, and a small Dixieland group. The couple was married 70 years, until Catharene's death.
He is survived by four children: Howard (Barbara) Purdy; Margaret Purdy Wood; Timothy Purdy and Julie Purdy (John) O'Brien; 11 grandchildren and five great-grandsons.
Robert Giles '80 (Special Major), M.P.A. '93 (Public Administration), a 32-year veteran of the Burbank Police Department, died on June 15, 2019, due to complications from pancreatic cancer. He was 65. Giles was born on Sept. 27, 1953, in Santiago, Chile. He emigrated with his family from Santiago to Burbank in 1956 and lived his entire life in Burbank, graduating from John Burroughs High School in 1971. After earning his bachelor's and master's degrees from CSUN, he served the people and community of Burbank with pride and dedication during his tenure with the Burbank Police Department.
Giles loved people, golf, "dad jokes" and traveling the world with his family and friends. He valued his afternoon naps and had a long-standing feud with the neighborhood squirrels, according to an obituary his family published in the Burbank Leader.
He is survived by his wife, Carolyn, sons Steven and Elliott, daughter Veronica, and grandchildren John Robert and Addy.