CSUN Student Research Journal Celebrates 24 Years of Inspiring Scientific Imagination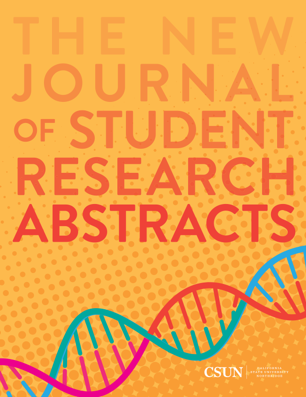 For more than 20 years, California State University, Northridge
biology
professor Steven Oppenheimer has collaborated with Los Angeles Unified School District (LAUSD) teachers to promote science, technology, engineering and mathematics (STEM) research done by K-12 students through the New Journal of Student Research Abstracts.
The New Journal of Student Research Abstracts serves as a source to honor young investigators and their teachers by showcasing their work and motivating them to continue their involvement in research science. The latest edition – Volume 24 – was published on Jan. 31.
"All students, not just the high achievers, should be encouraged to do precollege science research, as by the time they reach college they often have decided on careers," Oppenheimer said. "The United States needs more research scientists, so we should encourage many more students to fall in love with science."
Many abstracts in the latest journal demonstrate clear introductions describing a hypothesis to be tested, appropriate methods, data analysis, results and conclusion statements, sufficient numbers of appropriate control, experimental samples and experiment repetitions.
The journal's topics include the effects of liquid on DNA, why fast food burgers mold slowly and what effect coffee has on plants.
As a proud alumnus of the CSUN biology department, Mina Alikani made a $17,000 donation to support the publication.
"I consider myself fortunate to have been a student of Oppenheimer and to have enjoyed his mentorship while I worked in his laboratory as a graduate student and completed my master's thesis," Alikani said. "That work propelled me toward a fulfilling and rewarding career on assisted reproductive technology and I am grateful for that."
On March 15, K-12 students will present research posters and receive medals and award certificates by scientists and Oppenheimer mentees at the Northridge Center Room of the University Student Union.
In 2010 Oppenheimer was honored with the Presidential Award for Excellence in Science, Mathematics and Engineering Mentoring (PAESMEM) – an honor given to individuals and organizations that contribute in mentoring and enhancing the participation of underrepresented individuals that have no access to opportunities in STEM disciplines and professions.
All 24 volumes of the journal can be accessed online for free at http://scholarworks.csun.edu/handle/10211.3/125029.