Educational Leadership Professor Publishes Book on Coping with Dysfunction
California State University, Northridge Educational Leadership Professor Richard Castallo is no stranger to working at a university. After working in K-12 and higher education for more than 40 years, Castallo decided to use his research to write educational, fictional narratives.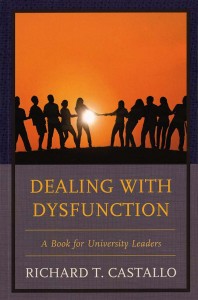 Castallo was inspired to write because CSUN had offered him the opportunity to participate in "TPR," the Faculty Early Retirement Program. Professors at this stage in their profession are given the chance to teach part time for a few years. Castallo took this time to do something for himself and decided to pursue writing as a way to channel his energy.
"[Writing] caused me to reflect on things I had witnessed over the years, [such as] when I was a public school teacher, a principal, a professor and a chairman in different departments, and colleges and universities I worked at or attended," he said.
In June, Castallo published his fourth book, Dealing with Dysfunction. The book tackles common problems that arise involving faculty and staff in university settings, by offering six guidelines to help solve those issues. This narrative fiction was inspired by his life. He wanted to write a book that was not a standard textbook, Castallo said.
The book was inspired by personal experiences from the different positions he has held in his 40-year tenure as an educator, Castallo said. He described the book as the "story of a professor who's been in a department a long time and used to be chair of the department."
The main character, Ronald, had gone back to teaching but then was asked to return to the chair job by colleagues to help settle the infighting going on in their department. The story shares how the dean and chair dealt with the problems they confronted, he said.
"The novel is fiction, [characters in the book are] not based on any one person," Castallo said. "I kind of retold some stories through what might have been."
In his book, Castallo suggests some more key strategies to employ in the classroom and office. They are lessons that can be learned along the way while reading the book.
"People in leadership have to have a clear and tangible vision that they can communicate to others," Castallo said. "Number two, to be effective, they're obligated to live that vision every day in the things they say and more importantly in the things they do. Number three, they need to have a moral compass."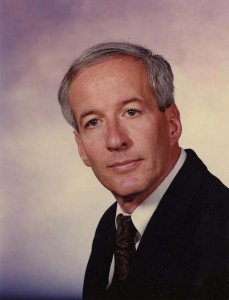 Before he wrote the book, Castallo researched and spoke with professionals in order to create a well-rounded self-help book.
"I interviewed a number of people who had been in leadership positions such as chairs of departments, principals, students and former school superintendents [while] preparing to write," he said.
The book was reviewed by Inside Higher Ed, where critic Nick Roll praised Castallo for his unique way of writing.
"The writing, while generally positive and constructive, can also be blunt and humorous," Roll wrote.
Castallo has a fifth book in the works, a tale about "a bunch of misfits at a golf course," he said.