CSUN Psychology Student Wins CSU Award for "Outstanding" Achievement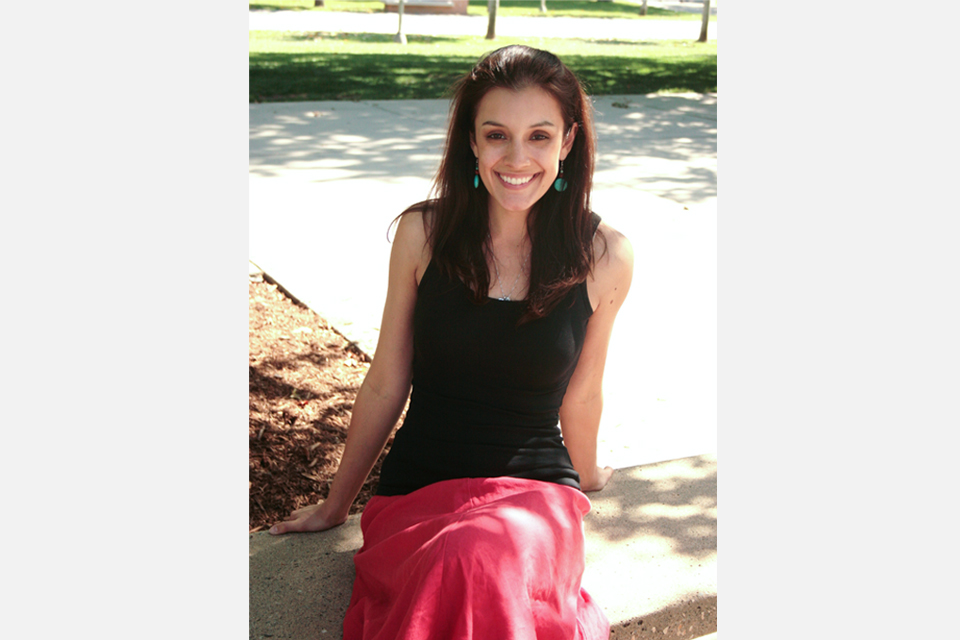 Hearst Scholar Corie Lee Loiselle '09 (Psychology) is a graduate student at CSUN earning a master's in the joint school counseling/marriage and family therapy program.
Growing up, Corie Lee Loiselle '09 (Psychology) could never predict which type of mother she would wake up to in the morning. Some days she would awaken to an energetic mother who would want to go shopping, bake cookies and play all sorts of fun games. But on other mornings, she would rise to find that her mother couldn't even get out of bed, and she would go the entire day without seeing her.
Loiselle grew up puzzled about the shifts in her mother's emotions and moods. "When I was younger I was told often that my mom was 'sick' or 'not feeling well today,' but I never saw anything wrong with her," Loiselle said. "I felt confused a lot of the time."
It was not until she began her undergraduate career at California State University, Northridge and took an abnormal psychology course that she finally understood what her mother's condition was—bipolar disorder, a mood disorder characterized by extreme highs, or manias, and extreme lows, or depressions. Today, her mother is healthy and has her illness under control.
Loiselle is now a graduate student at CSUN earning a master's in the joint school counseling/marriage and family therapy program. The California State University system has rewarded her drive and determination to make a difference in the area of mental health and the resilience to overcome major obstacles by selecting her as one of 23 extraordinary students to receive the 2012 William Randolph Hearst and CSU Trustees' Award for Outstanding Achievement.
The Hearst award is reserved for students who have not only demonstrated academic excellence but who have also overcome major adversity over the course of their lives. Loiselle is one of 23 students from throughout the CSU system who were honored by the CSUN Board of Trustees in September. The honorees received a scholarship between $3,000 and $10,000.
"I was delighted by the opportunity to meet Corie and to join the Trustees and other CSU presidents in honoring her and the other Hearst scholars for their accomplishments," said CSUN President Dianne F. Harrison. "Corie has overcome major life challenges and struggles and managed to remain an exceptional student at CSUN. She is another example of how CSUN shines."
The 28-year-old Loiselle said she is grateful to have received this honor. "When I got the award, I thought, 'Oh wow, this is going to help out a lot with the cost of my research thesis,'" Loiselle said.
Loiselle has advice for children growing up with family members who suffer from mental illness. "Reach out for support, because that is what makes the difference," she said.