CSUN Speaker Series Showcases Engineering, Computer Science Research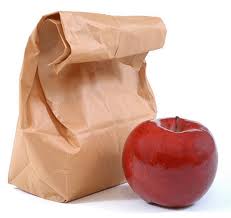 Officials with the College of Engineering and Computer Science at California State University, Northridge are hosting a lunchtime seminar series that showcases the research projects of the college's faculty.
Members of the public are invited to bring their lunches and sit in as faculty share the latest innovations in such areas as computer science, mechanical engineering, electrical and computer engineering, and manufacturing systems engineering.
The "Brown Bag Research Seminar Series" takes place from 12:30 to 1:30 p.m. on Tuesdays from Feb. 12 through May 7 in room 1568 of Jacaranda Hall near the center of the campus at 18111 Nordhoff St. in Northridge.
"When we initiated a 'Tuesdays at Noon' series in the fall semester, we wanted to provide a forum for our newest faculty to share information about innovative research projects they are working on," said S.K. Ramesh, dean of the college. "Thanks to the momentum from this inaugural series, we have now made this a regular feature to showcase faculty research activities in our college. These contemporary projects cover a broad array of important topics, from software engineering, energy, materials engineering, transportation and communications engineering just to name a few. Our students who work on these research projects gain valuable 'hands-on' experience that positively impacts their lives and careers."
Starting off the series on Feb. 12 will be assistant professor of computer science Ani Nahapetian, who will talk about hardware-based system security protocols. Future presentations include the creation of a strong program to play the game Breakthrough by computer science professor Richard Lorentz on Feb. 19; research in human systems integration and engineering education by associate professor of mechanical engineering Nhut Ho on March 5; and flow boiling dynamics of water and nanofluids in a single microchannel by assistant professor of mechanical engineering Abhijit Mukherjee on March 12.
For a full list of the series' topics, visit the College of Engineering and Computer Science's website at http://www.ecs.csun.edu/ecsdean/index.html.
CSUN's College of Engineering and Computer Science is home to several nationally recognized programs where students gain valuable hands-on experience working alongside faculty members and industry professionals on cutting-edge research. By blending the practical application of the professions with a strong foundation in theory, the college has maintained a consistent following of alumni and friends from industry who value the career-oriented education that students receive throughout their course of study at the university.