Pride 2020 Finds CSUN LGBTQIA+ Community Fighting on Several Fronts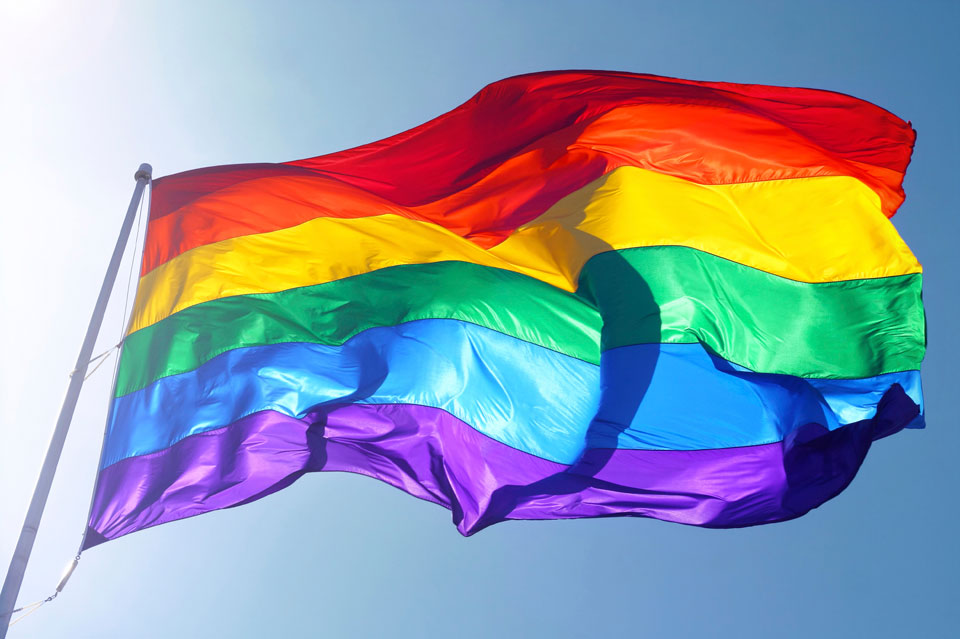 June is usually a time for parades and celebrating the LGBTQIA+ community and embracing one's identity. But many national and global issues have refocused the CSUN community on the most pressing battlegrounds, including the fight against discrimination in the workplace and the health care system, as well as violence targeting some of the community's most vulnerable members — Black transgender individuals.
The COVID-19 pandemic hit the nation's most vulnerable populations especially hard, including LGBTQIA+ individuals. At the same time, the Trump administration announced this month it would end protections that prevent discrimination in health care against patients who are transgender.
June 15 brought good news, as the U.S. Supreme Court ruled that the language of the 1964 Civil Rights Act, which prohibits sex discrimination, applies to discrimination based on sexual orientation and gender identity. But the court's opinion left open the possibility of employers testing the law on religious grounds.
Just a few days before, on June 12, the rainbow flags and buoyant atmosphere of the L.A. Pride Parade were replaced by thousands of LGBTQIA+ Angelenos, who joined tens of thousands of allies protesting for justice and equality for Black Americans. These words were in their signs and on their lips: "All Black lives matter."
"Showing up to Pride is a protest — it always has been and always will be," said CSUN student and Pride Center event assistant Alejandro Jimenez, who attended a number of the recent demonstrations. "This is what a Pride festival should be, and it's such a shame that it takes a pandemic to make the world stand still and actually notice the deaths of minorities."
At this historic time, CSUN's Pride Center is taking time to celebrate its community's voices, as well as standing in solidarity with protesters working for equity and justice, said Sarina Loeb, manager of the center.
"It's more than a hashtag or one-day thing or one-month thing; being queer doesn't change after June," Loeb said. "The issues right now that are being highlighted in the media have been happening for years. And if we don't continue to push outside of this news blip, they will continue to happen."
LGBTQIA+ community members and allies are standing with the Black Lives Matter movement, which has gained momentum in 2020 following the Memorial Day killing of George Floyd by Minneapolis police. In solidarity, LGBTQIA+ individuals and allies raised multicolored signs and flags — emblems of the diversity within the spectrums of sexuality, gender expression and gender identity — for Riah Milton and Dominique "Rem'Mie" Fells, who were killed in recent days, and the many trans people of color before them. The protesters and allies have rallied for Black trans lives, who suffer injustices and are especially vulnerable because of their gender identity and the color of their skin.
"It's very fitting that this year, Pride was a march advocating for equity and support for Black Lives Matter," Loeb said. However, she hopes the fight and demands for Black trans and Black LGBTQIA+ rights continue beyond Pride month, she added.
Loeb also said that trans people, especially trans people of color, still struggle with issues such as employment, harassment and — at the center of the current demonstrations — violence.
"The number of trans women, specifically trans women of color, who are murdered every year continues to increase," Loeb said. Counting the deaths of Milton, Fells and Tony McDade, a Black trans man killed by Florida police in May, that number in the first half of 2020 is at least 15.
"Pride is celebrated every year in June to commemorate the Stonewall [uprising], which took place in June 1969, and it was really a riot against police brutality," Loeb said. "Those at the frontline were Marsha P. Johnson, who was a Black trans woman, and Sylvia Rivera, a Latinx trans woman. So, really, trans women of color have been at the forefront of what's considered the modern-day LGBTQIA+ rights movement."
In light of the pandemic, many CSUN Pride events have taken place online. CSUN's Pride Center created events including "GAYme" Night via Zoom every Thursday and "OUT on Stage," a variety show that features queer performers every Friday in June. Shows have included standup comedy, spoken-word poetry, musical performances and drag queens. And in support of Black Trans Lives Matter and in honor of Juneteeth, the Pride Center gave the spotlight to a lineup of all Black LGBTQIA+ artists for the June 19 show.
CSUN recent graduate Tyrone Carter '20 (Africana Studies/Psychology) is an intern with the African American Policy Forum (AAPF), the organization behind the #SayHerName campaign which brings awareness to Black women and girls, as well as trans and gender-nonconforming people, who are victimized by racist and transphobic police violence.
"I strongly believe our society is collectively responsible for every death within the Black trans community," Carter said. The AAPF's #SayHerName report notes the roots of violence against Black and trans people is systemic and typically goes unnoticed when the public focuses only on racist killings against Black cisgender men.
"Moreover, the #SayHerName campaign demands that trans rights are recognized and protected, to have these hate crimes against the trans community brought to light and eradicated," Carter said.
Each of us can help keep the fight going, Loeb said, through constantly educating ourselves on issues unfamiliar to us, checking in with and expressing support to Black and LGBTQIA+ friends and family members, and donating to organizations dedicated to battling racism and transphobia.
"Every community has space for growth, and so does the LGBTQIA+ community," said Jimenez, the Pride Center event assistant. "We're all fighting for the same thing: equal rights. It would be best if we were all on the same page, because we're stronger together. As the Black Lives Matter movement reminds us, it's only when we help our most overlooked community that we can better the entire community."