Mapping a Gift: Alumnus and Cartography Legend Gives Back to DRES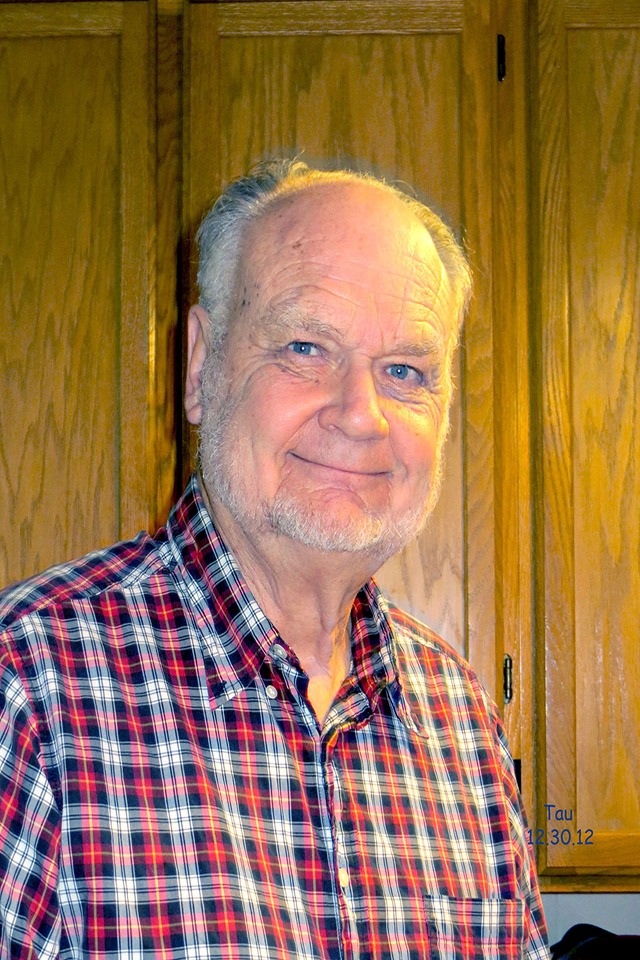 Photo courtesy of Tau Rho Alpha
Tau Rho Alpha '62 (Geography) lives his life by a motto: "Sometimes I can't climb the mountain, but I can go around it and end up where I want to be without being able to get to the top."
Those mountains have been part of his life's journey since he was a child running through the bucolic meadows of Wyoming. Alpha took a liking to draw at a young age — while struggling with spelling and reading — not knowing that mountains, valleys and much more would soon form his life's work.
"I couldn't — I still don't — spell very well, and I don't read for pleasure, so I had to figure out something that I could do. Cartography, making maps, seemed to fit well," Alpha said.
Alpha didn't learn how to read until his senior year in high school in Denver. Afterward, Alpha's family moved to the Golden State, and he enrolled in San Fernando Valley State College — later known as CSUN. The university helped prepare Alpha for a successful career in cartography. Now he is giving back to his university through a generous gift to the Disability Resources and Educational Services (DRES), and helping those who have similar challenges to the ones he once faced while in school.
"There were a lot of people who helped me along, and I can't pay them back directly," Alpha said. "I suspect that there are all kinds of people who have trouble reading, too, so that's why I chose DRES."
A son of a petroleum geologist, science was a part of Alpha's life from an early age. He recalled moving a lot as a child. His dad was looking for oil to help the war efforts during World War II, which in turn meant he was constantly in search of oil fields. Not knowing how to read or write, Alpha often found himself outdoors, drawing with blank sheets of paper and a pencil.
"In Wyoming and Montana, there were a lot of mountains, and my dad liked to draw also, so he kind of helped me out," Alpha said.
Alpha began attending Valley State in the late 1950s, a close option to his home in Tarzana. He began taking cartography classes with professor Vincent Mazzucchelli, a very influential figure in the undergraduate's life. Alpha was never discouraged, despite his challenges, he said. He graduated in 1962 with a bachelor's degree in geography, but something even more pivotal happened to Alpha on campus: He met the love of his life, Hazel Ann Marr '61 (Art), in an art class.
"That was the biggest thing that happened to me," Alpha said.
They wed after graduation and were married for 53 years until Hazel's passing, and the couple raised a daughter named Theta. Hazel earned her teaching credential in Art from CSUN and taught in the Los Angeles Unified School District system.
Alpha's first job after college was with the United States Geological Survey (USGS) as a negative engraver. "That's the guy who puts the contour lines on a negative to make a map," Alpha said.
Marine geology was a new field of study at the time, one that caught his interest. For nearly 20 years, he was among the first to map the floors of the ocean for the USGS.
Then in 1980 — Mount St. Helens erupted in Washington state — Alpha made the national news.
"I made an oblique map of the eruption before and after Mount St. Helens, and when President [Jimmy] Carter came to visit the eruption site, my maps were the ones that were on display," Alpha said.
An oblique map is a specialized three-dimensional drawing of landforms utilized for creating two-dimensional pictures, or drawings, of physiography.
In the 1980s Alpha also returned to CSUN to lead talks on the volcanic eruption of Mount St. Helens to enthused geography students and club members.
Alpha made maps of National Parks for the USGS until 2000 when the agency stopped producing its own maps. The once-artistically inclined profession of cartography was being replaced by digitally enhanced technology at the dawn of the new millennium.
"The computers were taking over, so I retired," Alpha said.
Still, he said, CSUN helped him establish a vibrant career path of service to the nation and many of its government agencies and national treasures. He is proud of his many accomplishments but holds the publication of 1988
"Atlas of Oblique Maps: A Collection of Landform Portrayals of Selected Areas of the World" as his highest honor, which is on display at the Library of Congress, CSUN's Oviatt Library and the Exploratorium in San Francisco.
Alpha said he feels the need to pay it forward with students like himself. His gift to CSUN will help shape the lives of future Matadors who, like him, may struggle with reading, writing or other academic difficulties, but still have bright career paths ahead of them.
"At the Disability Resources and Educational Services, we strive to change the world for people with disabilities," said Director of the Disability Resources and Educational Services Jodi Johnson. "Mr. Alpha's gift will do just that by providing students with disabilities scholarships so they will have the resources to continue their education and eventually become employed."
While Alphas path up the winding road of life has been long, he hopes to inspire others to enjoy the view, no matter how oblique it may seem.