CSUN Ranked Among Top 10 Schools for Online Health Care Programs in California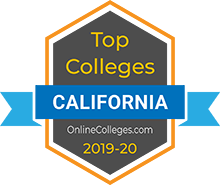 CSUN has been ranked as one of the Top 10 colleges in California for online health care programs, according to OnlineColleges.com.

CSUN students can earn their master's in health care through the Tseng College's online programs: Public Health Education, where they can learn to take on leadership roles in the community, and Public Health Administration, which encompasses organizational management and public policy.
When ranking colleges, OnlineColleges.com factors in affordability, flexibility and student services, such as average in-state tuition for undergraduates, the number of programs offered online and availability of tuition plans, academic resources and credit offerings.