CSUN's Student Recreation Center Receives Seventh Design Award in a Year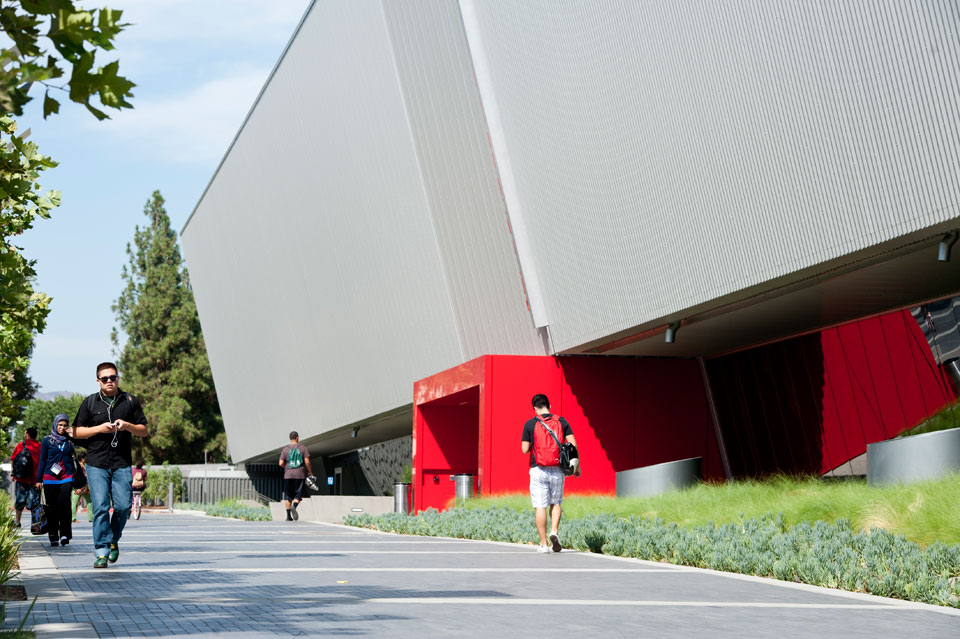 With its sleek facade, environmentally friendly design and state-of-the-art equipment, the Student Recreation Center (SRC) at California State University, Northridge was honored with the Gold Nugget award from the Pacific Coast Builders Conference, its the seventh design award since the center opened a year ago.
"I have had a chance to visit numerous campus recreation facilities throughout my career," said Jimmy Francis, director of the Student Recreation Center. "The SRC ranks among the best in regards to interesting design features and green building initiatives."
Some of the other awards the center has won include two citations awards which recognize distinctive aspects or elements of a design that demonstrate noteworthy architectural skill or vision from the American Institute of Architects (AIA) San Diego.
The recreation center features include the usage of solar tubes, water-saving fixtures and a heating, ventilation and air conditioning system, which moves air naturally through the SRC. Many of these sustainable features helped the facility achieve a LEED (Leadership in Energy and Environmental Design) Gold status, which is an internationally recognized green building program that provides building owners and operators the frame work to identify and implement practical and measurable green building components.
"We are so excited to add this award to our other honors that have been received by the SRC within its first year of operation," said student Janae' Franklin.
The SRC opened in spring 2012 as CSUN's new recreation and leisure activities facility. Its purpose is to promote health and wellness along with being an environmentally friendly building. The SRC contains two activity courts for multiple sports, three different fitness zones equipped with a variety of equipment, an indoor jogging track and a rock climbing wall. An outdoor artificial turf field will open in March 2013.