Passage of Prop 30 Allows Roll Back of Student Tuition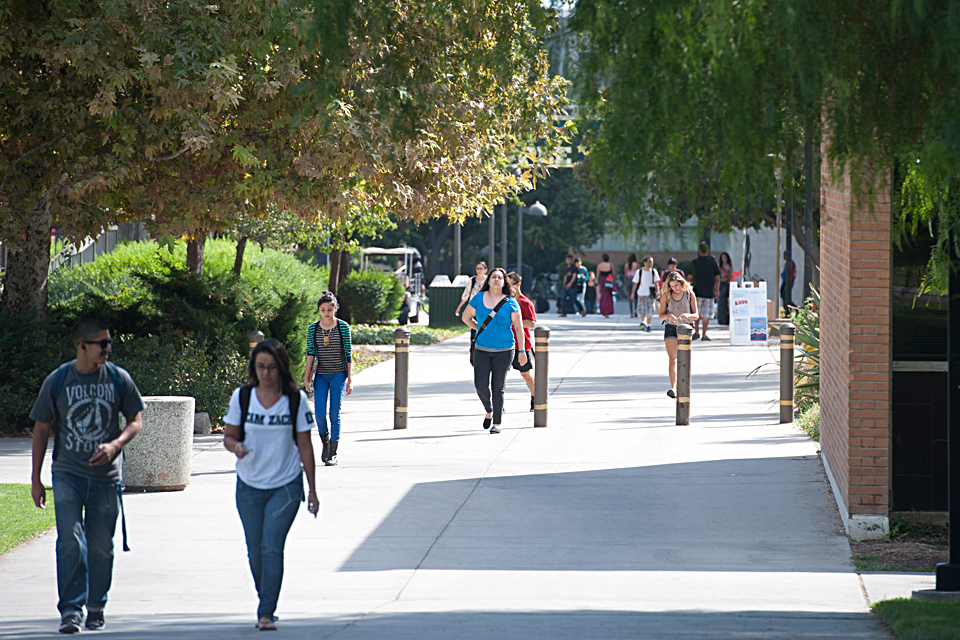 With the passing of Prop 30, each CSUN student will receive a $249 tuition reimbursement. Photo by Lee Choo.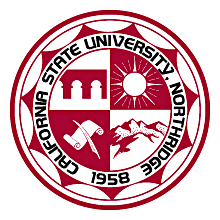 The California State University system will avoid a $250 million mid-year "trigger" budget cut due to the passage of Proposition 30 on Nov. 6. It will allow campuses to roll back a $249 per semester tuition increase that took effect this fall.
The annual tuition fees for full-time undergraduate students at all CSU campuses will now revert back to $5,472 — the same rate as in the 2011–2012 academic year. Students may either be credited or refunded excess fees paid or will receive a reconfigured financial aid package to account for the revised tuition fee rates. The CSUN Office of Student Affairs and the Office of the Provost are working to provide information to students on how they will be affected by the reduction in tuition fees.
"Several factors affect whether an individual student will receive a refund," said William Watkins '74 (Urban Studies), vice president of student affairs. For example, he said students on financial aid who had their fees paid through a state university grant or Cal Grant A or B funds will not receive a refund, as such grant funds can only be used to cover the actual cost of tuition.
"All students will receive an email from Provost Hellenbrand and me providing additional information about the impact of Prop 30 on student tuition fees," Watkins added.
With the passage of Proposition 30, CSU's budget will essentially remain flat for the remainder of this fiscal year, but state funding is still approximately $1 billion less than several years ago.
The CSU Board of Trustees had already approved a contingency plan to rescind the fee increase that took effect for the fall 2012 term if Proposition 30 passed.
Campus enrollments will also remain constant for fall 2013. The system had held applications from new students pending the outcome of Proposition 30, which has a direct impact on funded enrollment targets. Campuses will immediately begin to review applications for new student admissions for the fall.
For more information about CSUN's refund process, visit CSUN's Financial Aid and Scholarship Department.