88.5 FM to Premiere the Rock n' Roll Film 'Rockfield: The Studio On the Farm'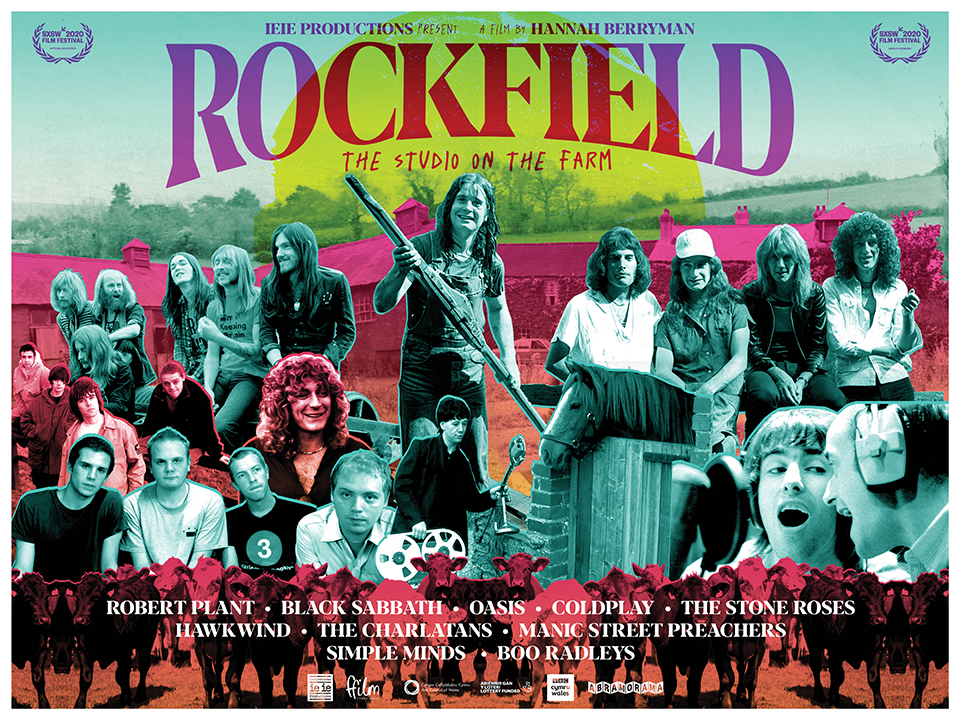 Nearly 60 years ago, two brothers converted the outbuildings on their Welsh farm into one of Europe's best-equipped recording studios, and rock 'n roll history was made.
Rockfield Farm became one of Great Britain's most famous and organic recording studios, serving as a production house for such music legends as Queen, Oasis, Black Sabbath, Led Zeppelin's Robert Plant, Coldplay, The Stone Roses and David Bowie.
The United States' premiere screening of a documentary about the farm and the legendary musicians who record there, "Rockfield: The Studio On the Farm," will take place Thursday, May 13, presented by film distributor Abramorama and 88.5-FM, Southern California's leading Triple-A (adult album alternative) rock station. The premiere will be a nostalgic drive-in movie experience at the Regency 16 Theaters in Van Nuys.
"The documentary is extremely relevant to the heart of our audience and format," said 88.5-FM General Manager Patrick Osburn. "Our listeners loved the film 'Echo in the Canyon,' and this film has the feel of a British Invasion version of 'Echo,' only on steroids. We had to be a part of the release of 'Rockfield: The Studio On The Farm!"
Osburn and 88.5-FM Program Director Marc "Mookie" Kaczor said the farm was the site of several historic recording sessions, including Queen's recording of the song "Bohemian Rhapsody," considered by music critics as one of the greatest rock songs of all time.
"We're big fans of rock documentaries," Kaczor said. "This film is a must-see for any film or music aficionado. I learned so much from this film. This is rock history."
The Ward family bought Amberley Court Farm in Rockfield in the early 1950s. Originally a Shire horse breeding center, the family ran it as a livestock farm, with 500 pigs and a herd of milking cows. In 1963, they converted an existing farmhouse into a recording studio by investing in an eight-track tape deck and lining the studio with pig feed bags to create sound deadening. Two years later, they became the world's first residential studio, set up so that bands could come and stay in the peaceful rural surroundings to record. The farm now has two studios, the Coach House and the Quadrangle, which are both set up for digital and analog recordings.
The film captures rare footage and storylines featuring rock n' roll's most famous bands as they work, produce, and "recreate" as only rockers can. The film features interviews with :Noal Gallagher of Oasis, Jim Kerr of Simple Minds, Robert Plant, Coldplay and more.
The Regency 16 Theaters, 7876 Van Nuys Blvd., is hosting the premiere, and only 65 cars will be able to attend. Tickets are $65 per car and available at www.885FM.org. Gates open at 6:30 p.m. Thre event is being co-produced with My Valley Pass, the team behind the San Fernando Valley Drive-In Theatre.  My Valley Pass is the official visitors guide for the San Fernando Valley.
88.5-FM is a combined effort of California State University, Northridge (CSUN) and Saddleback College, which began simulcasting as 88.5 FM in October 2017, linking together the Los Angeles County- and Orange County-based signals. The station's Triple-A programming is available on the KCSN and KSBR 88.5 HD1 channels, via the 88.5 app, and online at www.885FM.org.
Abramorama is the preeminent global theatrical distribution and rights management partner for documentary and music films and is recognized for the consistent high quality of its work on award winning features. An innovator in the focused, personalized form of film marketing, promotion, distribution and live, event and digital cinema, Abramorama provides invaluable alternatives to filmmakers while continuing to trail-blaze exciting new pathways to defined audiences.
For more information on "Rockfield: The Studio on the Farm," go to RockfieldFilm.com.