CSUN Luncheon with Best-Selling Children's Author
California State University, Northridge's Friends of the Oviatt Library is hosting a luncheon and talk with best-selling author Alexis O'Neill. O'Neill, who's works include "Loud Emily" and "The Recess Queen," will reveal the challenges and rewards of writing for children.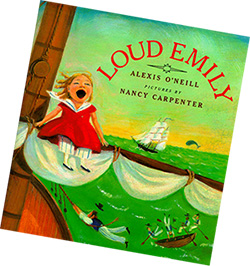 The talk will be held Friday, Oct. 12, at 11:30 a.m., and will include a buffet lunch in the Northridge Room of the Orange Grove Bistro, which is on the southeast corner of the campus at 18111 Nordhoff Street in Northridge. Books will be available for purchase and signing following the luncheon.
O'Neill will share what it means to write for children and discuss the many hats she wears: issues translator, a heart connector, a missionary for creativity and a library advocate.
The price is $18 per person, and reservations are required. For more information or to make reservations, call (818) 677-2638. Persons with disabilities needing assistance and deaf and hard-of-hearing persons needing interpreters, please call the number above.
O'Neill teaches writing for the UCLA Extension Writers' Program. She is a regional adviser for the Society of Children's Book Writers and Illustrators (SCBWI) and a founding member of the Children's Authors Network (CAN!). A former elementary school teacher, O'Neil holds a bachelor's degree from Skidmore College, and a masters in instructional technology and a doctorate in teacher education from Syracuse University.
In addition to writing, O'Neill has served as an education consultant for a variety of museums across the country, including the J. Paul Getty Museum, the Ventura County Museum of History and Art, the Everson Museum of Art and the Erie Canal Museum. She also chairs the annual Children's Book Week Celebration for the Simi Valley Friends of the Library and serves on the board of the Ventura County Reading Association.
For more information on the Oviatt Library's resources, visit its website at http://library.csun.edu/ or call (818)-677-2285. Free University Club parking will be available in the G1 parking lot.