KCSN Announces Fall 2012 Benefit Concert with Jackson Browne, Sara Watkins, Jonathan Wilson & Special Guests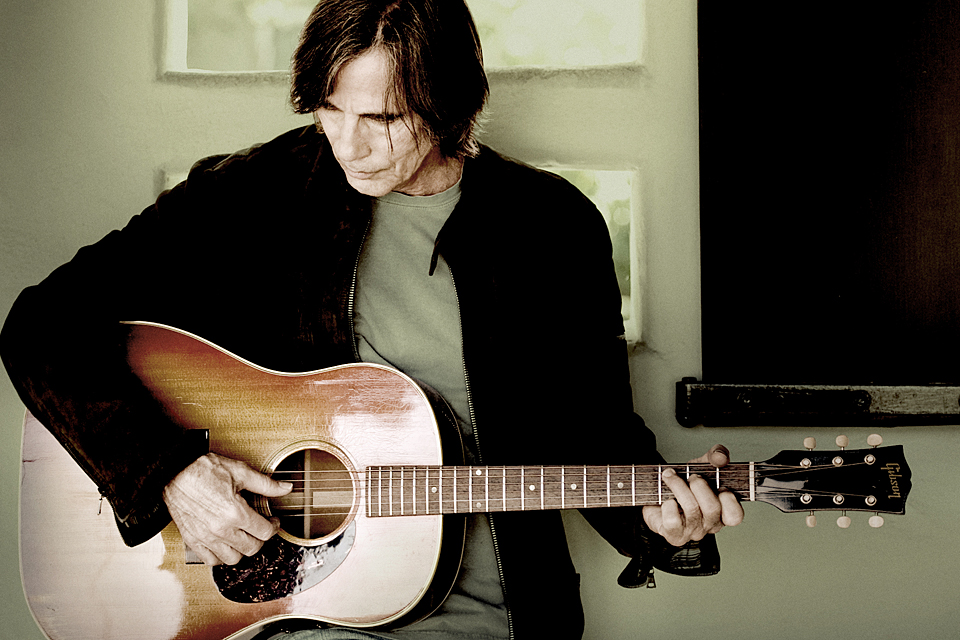 Jackson Browne
Music legend Jackson Browne, Sara Watkins and Jonathan Wilson will be taking the stage Sunday, Nov. 18, as are part of public radio station 88.5-FM KCSN/Los Angeles' 2012 Benefit Concert at the Valley Performing Arts Center at California State University, Northridge.
Tickets will be available pre-sale to KCSN listeners beginning Wednesday, Oct. 10. Sales to the general public begin Saturday, Oct. 13, at 10 a.m. via Ticketmaster and at the Valley Performing Arts Center Box Office.
"KCSN is blessed to have engendered the commitment of a true legend and one of the most influential songwriters of our time in Jackson Browne," said KCSN general manager and program director, Sky Daniels. "The idea of Jackson participating happened backstage at last year's KCSN benefit with Tom Petty and the Heartbreakers. Jackson felt the magic in the room and volunteered on the spot to perform for KCSN.
"And it's great to have Sara Watkins, who has been on tour with Jackson this year, and Jonathan Wilson joining them for this year's benefit concert," Daniels said. "It should be a night of musical collaborations and there will be some special guests."
KCSN previously reported Eagles Joe Walsh and Timothy B. Schmit might sit in for a song or two.
Sara Watkins first gained recognition as a founding member of the Grammy-winning trio Nickel Greek. "Sun Midnight Sun," the second solo album from the acclaimed singer, songwriter and fiddle player was released earlier this year on Nonesuch Records. Produced by guitarist, singer and songwriter Blake Mills, the album features special guest appearances by Fiona Apple, Jackson Browne, Taylor Goldsmith of Dawes, Benmont Tench and Sean Watkins.
Long heralded for his work as a producer, including recent work with Dawes, Father John Misty, Roy Harper, Bonnie "Prince" Billy and Erykah Badu, Jonathan Wilson released his debut album, "Gentle Spirit," in 2011 to great acclaim. The album was featured as Mojo's No. 4 record of the year and earned Wilson Uncut's award for "2011 New Artist of the Year." Wilson has since been touring in support of the album, including invitations to appear with Tom Petty and the Heartbreakers and Wilco, as well as collaborations with Jackson Browne, Bonnie Raitt, Graham Nash and more.
Jackson Browne has written and performed what are considered some of the most literate and moving songs in popular music and has defined a genre of songwriting charged with honesty, emotion and personal politics. He was honored with induction into the Rock and Roll Hall of Fame in 2004 and the Songwriters Hall of Fame in 2007. Beyond his music, Browne is known for his advocacy on behalf of the environment, human rights and arts education. He's a co-founder of the groups Musicians United for Safe Energy (MUSE), Nukefree.org and Success Through Arts Foundation, which supports education opportunities for students in South Los Angeles.
As a service of California State University, Northridge, KCSN offers a 24-hour, commercial-free blend of rock, Alternative, soul, blues and Americana, including a wide range of artists such as Adele, Bruce Springsteen, Mumford & Sons, Arcade Fire, Steve Earle and Bon Iver. KCSN's programming is also available on the stations HD1 channel and online at KCSN.org.