CSUN Suspends Cinematheque Film Series Through Mid April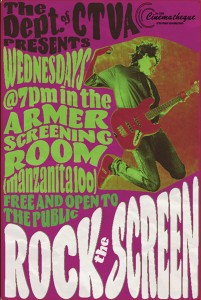 In an abundance of caution in light of concerns regarding COVID-19, CSUN Cinematheque, offered by California State University, Northridge's Department of Cinema and Television Arts, is suspending this semester's series through mid April. CSUN officials will reevaluate the possibility of re-opening the film series at that time.
The semester's theme was "Rock the Screen" and focused on the relationship of popular music — such as rock, reggae and rap — to cinema, as a form of cultural expression.