CSUN Student and Business Owner Gives Back with Annual Scholarship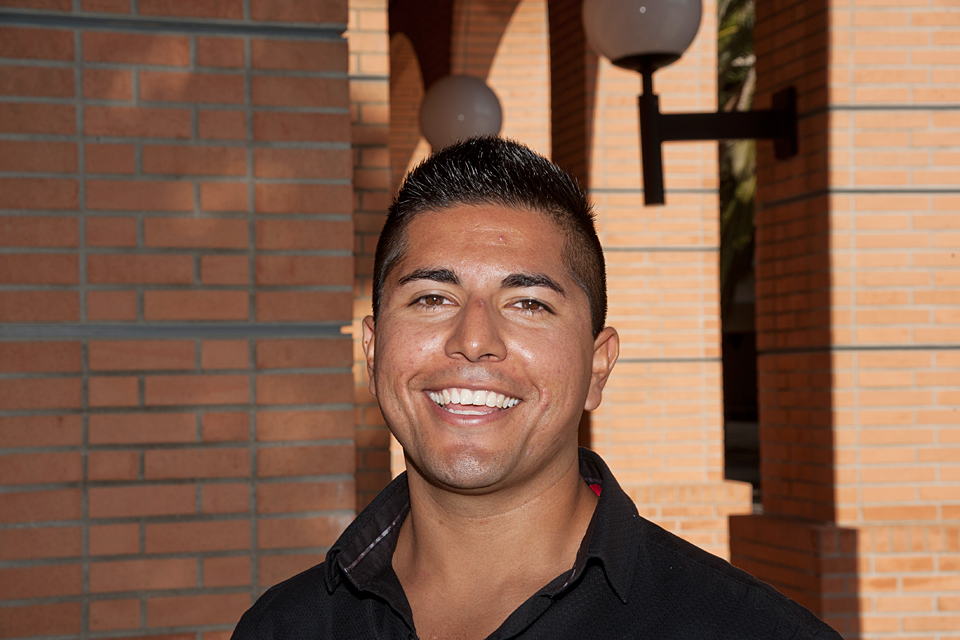 CSUN student and business owner Alan Campos (Business Administration) is donating a portion of his profits to a new annual scholarship for a CSUN student.
Alan Campos isn't a typical CSUN undergrad. In addition to taking a full course load as a business major, Campos also owns SCV iRepair, a successful small business that offers repair services for iPhones, iPods and other mobile Apple products. Besides being a student and an entrepreneur, Campos is now adding another moniker for himself: philanthropist. With a $1,000 gift to the university, Alan established the Alan Campos Dream Big Scholarship, an annual award for a fellow CSUN student. He will be donating $5 for every cracked screen he repairs at a new Northridge location of SCV iRepair to continue building the scholarship's funds.
In 2010, Campos was a student at College of the Canyons. When the screen of his iPhone broke, he went to an Apple store to get it fixed and was astounded by the price they were charging. So he found a YouTube video about how to fix a cracked iPhone screen, ordered the part he needed and did the repair himself
His friends and family were impressed, and Campos soon had requests to fix other screens. Seeing the potential, he spent about $200 to buy a desk from Craigslist and set up a website, Yelp account and Facebook page and turned his parents' garage into an office. SCV iRepair was born. Within a couple years, he opened a retail location in Valencia, hired two employees and will be opening a second retail location in Northridge in early 2013.
From the beginning, Campos knew he had to combine business with philanthropy. "I've always been raised to give back or help out," he said. "So I wanted to pair up my business with a nonprofit in the community."
In Valencia, Campos donates $5 for every repaired screen to a local food bank and for the Northridge location, supporting CSUN seemed an obvious choice. "So many of my friends and students I've met are struggling with money. It's tough — going to school fulltime and trying to get a job, and so many students don't have enough time for school because they have to work," Campos shared. "So, I figured, I'm going to do my part with a scholarship."
Balancing school and work is also a challenge for Campos, but he acknowledges it's worth the effort for the networking and real-world learning offered by the CSUN College of Business and Economics. "The material that's being taught, I can directly apply it to my business," said Campos.
"My whole purpose in life is to help others, no matter what," said Campos. "I want to show that business can help out instead of just make a profit, and I want to inspire other students to do their part, by giving or volunteering."
Even at the very start of his career, Alan Campos is well on his way to doing just that.
You can contribute to the Alan Campos Dream Big Scholarship in our online giving form. For more information about giving to CSUN, contact Jerry De Felice, director of development for student affairs, at (818) 677-3935 or jd@csun.edu.
If you are interested in applying to the Alan Campos Dream Big Scholarship, sign up on STARS Online: https://csun.starsscholarshipsonline.com/STARS/Default.aspx. The application will be made available in mid-March 2013. For more information about current scholarship opportunities, call 818-677-4907.