Professor Featured on Science Channel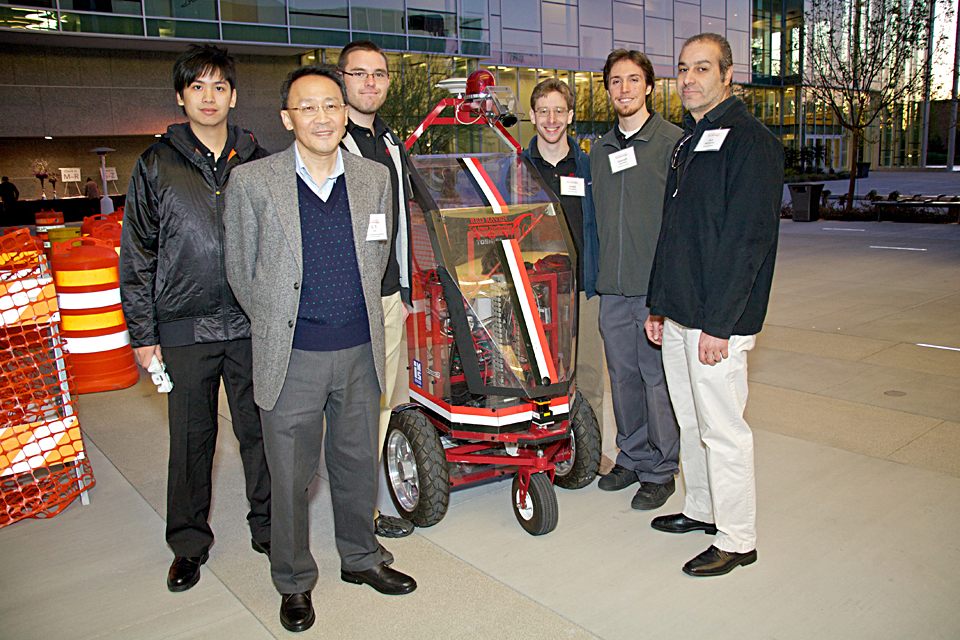 A magnificent robot created by CSUN engineering students and their faculty advisor C.T. Lin has earned quite a bit of recognition this year. The Red RAVEN (Robotic Autonomous Vehicle Engineered at Northridge), as it's called, can do many things independently, whether it's zipping through terrain or avoiding obstacles on its own.
The Science Channel recently caught up with the robotic project and featured Lin, who is a professor in CSUN's Department of Mechanical Engineering and also teaches in the Tseng College's Assistive Technology and Engineering (ATE) master's degree program. The TV segment included a demonstration of Red RAVEN's capabilities to navigate terrain. To do this, the robot uses sensors and an onboard laptop to drive through open paths and avoid obstructions on its own.
Red RAVEN was entered in CSUN's Senior Design Projects Showcase last year in the mechanical engineering category. Lin's student engineering student team also took First Place and Overall Grand Award at the 2011 Intelligent Ground Vehicle national competition.
For more: Master of Science in Assistive Technology Engineering [Tseng College]