Ruth Rothman, in the Giving Spirit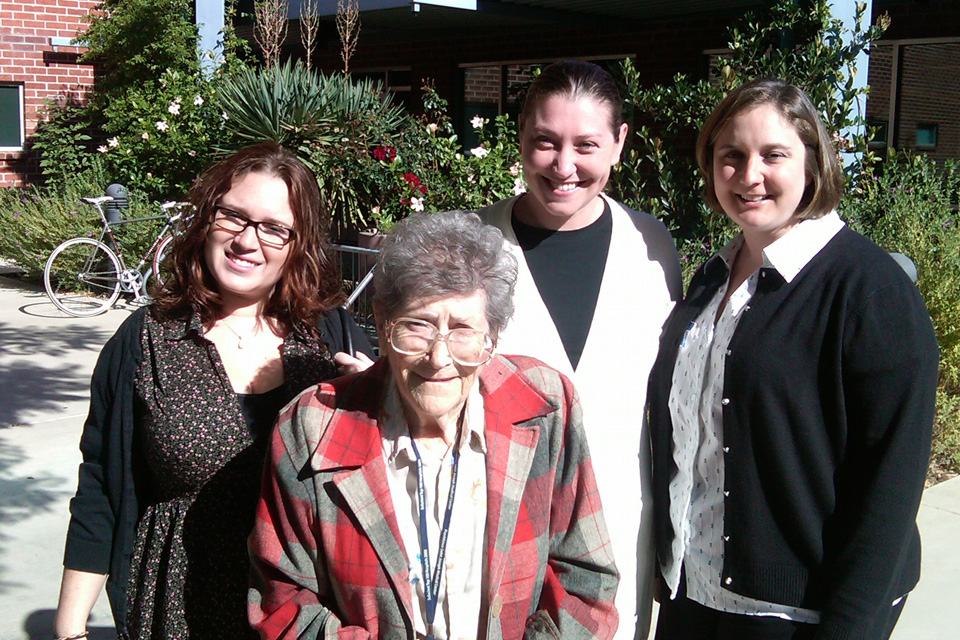 Ruth Rothman, center, surrounded by the 2011 Ruth S. Rothman Scholarship award winners.
Resilience has never been a foreign concept to octogenarian Ruth Rothman. Rothman immigrated to the United States from Russia at 13, survived The Great Depression, raised her kids in the '60s and '70s, and then went to CSUN (then called San Fernando Valley State College) in her forties to get her undergrad and graduate degrees.
That's why receiving the Ruth S. Rothman Scholarship, endowed for education and speech-language pathology students, is a special honor. The 20 students who have received it since its inception continue the tradition Rothman set forth when she arrived in Los Angeles as a teenager. Rothman acknowledges that the scholarship is her way of carrying on a family tradition of helping others.
This year's recipients are education major Melanie Badgen and communication disorders and sciences students Corinna Arciniega and Amalia Hernandez.
Fore more: A Profile of Giving [Northridge Magazine]